An overview of Zero Waste Fashion and how to approach this design was introduced by chaubuinet in the previous article. In today's article, chaubuinet gives a clearer context about the zero-waste fashion direction. Hopefully through this article, you can grasp opportunities to develop Zero Waste Fashion!
WHAT CHALLENGES FOR FASHION WITH NO WASTE?
Before going into the direction of zero-waste fashion development, we need to know the challenges in this path. Holly Mcqueen and Timo Rissanen, two researchers, PhDs in the field of sustainable fashion, and co-authors of the book "Zero Waste Fashion" , point out some of the challenges for zero-waste fashion in particular and the industry. sustainable industry in general.
First, will the life and physical durability of the design be improved or worse? Will designers and businesses facilitate or delay costume repairs? The second problem has to do with the amount of time spent in the design process as "zero waste" becomes the new norm, alongside aesthetics, body fit, and cost.
To find answers to these questions, Timo Rissanen and Alison Gwilt, in conjunction with the New South Wales government and the University of Technology Sydney, launched the Fashioning Now project (2009-2010) to research clothing life cycle. Fashioning Now includes educational conferences, exhibitions, symposiums and book publishing that promote sustainable methods.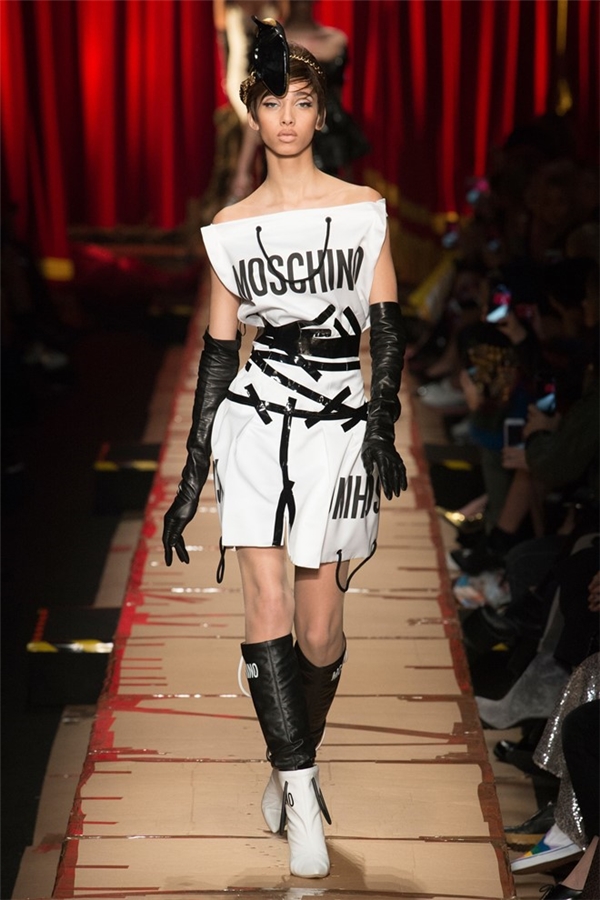 Fashioning Now's exhibition includes prominent names such as Issey Miyake, Roman Was Born, Jennifer Shellard, Bijan Sheikhlary, Better Thinking, Alison Gwilt, Alex Martin, Kate Fletcher, Helen Story and Timo Rissanen.
THE IMPORTANCE OF PATTERN CUTTING IN FASHION WITH NO WASTE
Most people see pattern cutting as a passive process and do not understand the role of this stage. A study from Henry Ford and Frederick Winslow Taylor shows that the role of the fabric cutter is second only to the fashion designer.
In fact, this hierarchical model is also adopted by the fashion industry in many countries. Fabric cutting has become an essential element of zero-waste fashion, as most of the waste is generated from this step. If we limit, or even eliminate, the gaps between patterns when cutting fabric, we will design without excess fabric.
However, how is the art of fabric cutting incorporated into the design process? Let's analyze 8 popular designs below.
1. Sketch – Pattern making – Toile – Pattern editing – Prototyping
This is the most common approach in the fashion industry and in art schools. The designer will sketch the drawing, then the fabric cutter will make a pattern based on the sketch.
Sketching is arguably one of the fastest and most effective ways to convey a design message. Jenky Jones (2002) argues that sketches generally predict the finished design. Nance (2008), after studying eight design processes, argues that most people think of "design" as drawing on paper.
However, design by sketch brings certain obstacles to zero-waste fashion. Because in the sketching stage, the designer emphasizes the aesthetic instead of the technical, and the sketch also limits the relationship between the design in two- and three-dimensional space.
2. Pattern making – (Edit design) – Pattern editing – Prototyping
Fashion designers can skip sketching and start designing right away, with Julian Roberts being a prime example.
From time to time, Julian begins the process of designing a dress with a large rectangular tube with rounded hole numbers, the top of the bodice being cut into a circle. The patterning depends on the position of the sleeve in the tube in relation to the whole, the number and position of the round holes, and finally the order in which these holes are joined.
This design is somewhat uncertain because the designer will only know what the product will look like when it is finished and worn. Random but speculative, highly precise cuts have become a design tool for Julian Roberts.
The goal of reducing waste in design is one of the guiding principles of Yeohlee Teng – a contemporary designer in New York. Like Julian Roberts, Teng's design process begins with flat prototyping. She pays special attention to the width of the fabric.
3. Sketch – 3D pattern – Flat pattern making – Toile – (Edit design) – Pattern editing – Prototyping
3D embossing is an extension of the prototyping process whereby fabric is shaped on a mannequin according to a sketch. The resulting fabric samples are then developed into a finished pattern. Jaffe & Relis (1993) provides one of many guidelines for this approach.
4. 3D lamination – Flat pattern making – Toile – (Edit design) – Pattern editing – Prototyping
At first glance, this is similar to the second method, except for the difference between two- and three-dimensional space when stamping directly onto the mannequin. Research on the practice of pleating in fashion design, as opposed to a guidebook on how to pleat for fashion designers, is rare. Virtual or simulated screen using various types of software
Madeleine Vionnet has developed her unique technique: 3D patterning on a mannequin that is 1/2 the size of the normal pattern.
5. Available Templates – Sketch – Toile – (Edit Design) – Edit Flat Pattern – Build Prototype
In Australia, designers often buy a garment, develop and modify sketches based on it. Next, the pattern maker will make the clothes based on both the ready-made garment and the sketch.
6. Available templates – Flat patterning – Toile – (Edit design) – Pattern editing – Prototyping
Many people consider this method to be seen as copying and uncreative because the only difference is the use of a different fabric than the original pattern. This is a common production method with ready-to-wear items.
However, this approach also has certain advantages. "You learn your own technique by copying other techniques," says Vivienna Westwood . In the early 1970s, Westwood taught himself fashion through Teddy Boys suits.
Some studies have also shown that prototyping based on existing designs can improve waste production.
7. Conceptualize ideas – make flat pattern – toile – (edit design) – edit pattern – make prototype
At Comme des Garçons, Rei Kawakubo often gives models concept drawings that lack detail, and sometimes no sketches at all. This means that Kawakubo assigns stylists some responsibility for aesthetics and creativity, which is above the norm for stylists in the industry.
8. Fabric printing on paper – Direct drawing on human body – (Sketch) – Flat pattern making – Toile – (Design editing) – Pattern editing – Prototyping
Designer Zandra Rhodes often uses printed fabrics to define the shape of clothes and reduce waste. Rhodes pinned the print to his body in front of a mirror to determine the position of the print in three-dimensional space.
Through the above 8 popular design methods, it can be seen that designers have many diverse approaches: some people sketch, others do not, some people combine both flat and 3D patterns, etc. However, the stamping and cutting stages. Pattern-based fabric plays an important role in all eight processes. Dr. Mcquillan and Rissanen both believe that pattern embroidery and cutting will become a guideline for zero-waste fashion. In addition, effective communication between fashion designers and pattern cutters is also promoted.
Hopefully, through this article, readers can understand more about the role of pattern cutters in the entire design process, as well as some of the challenges that zero-waste fashion is facing.