Dwayne 'The Rock' Johnson recently treated his fans to a glimpse of his intense training routine inside his formidable Iron Paradise. However, the exercise he chose this time proved to be quite challenging, pushing him to his limits.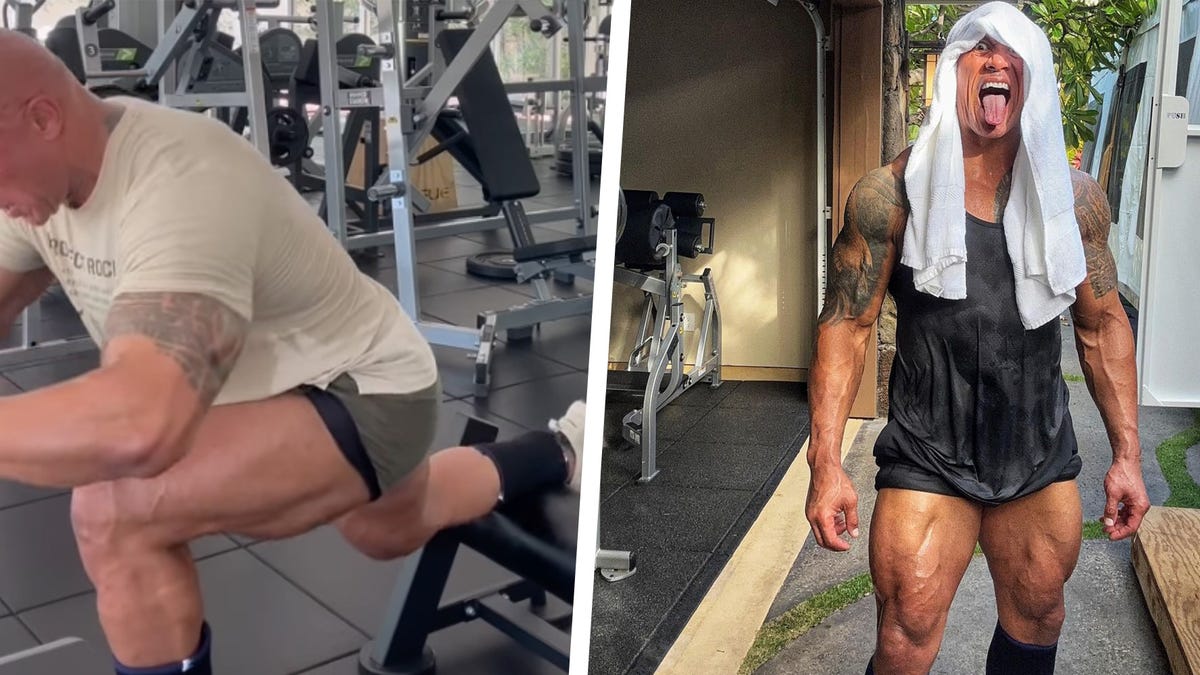 In the video, the Black Adam star can be seen grimacing as he performs Bulgarian split squats and is clearly struggling when he gets to the end of his set.
The video has since been commented on by Johnson's fellow movie stars, such as Jason Momoa and his Red Notice co-star Gal Gadot. Momoa said: 'My favourite, good for the knees,' while Gadot felt Johnson's pain and commented: 'I HATE these!'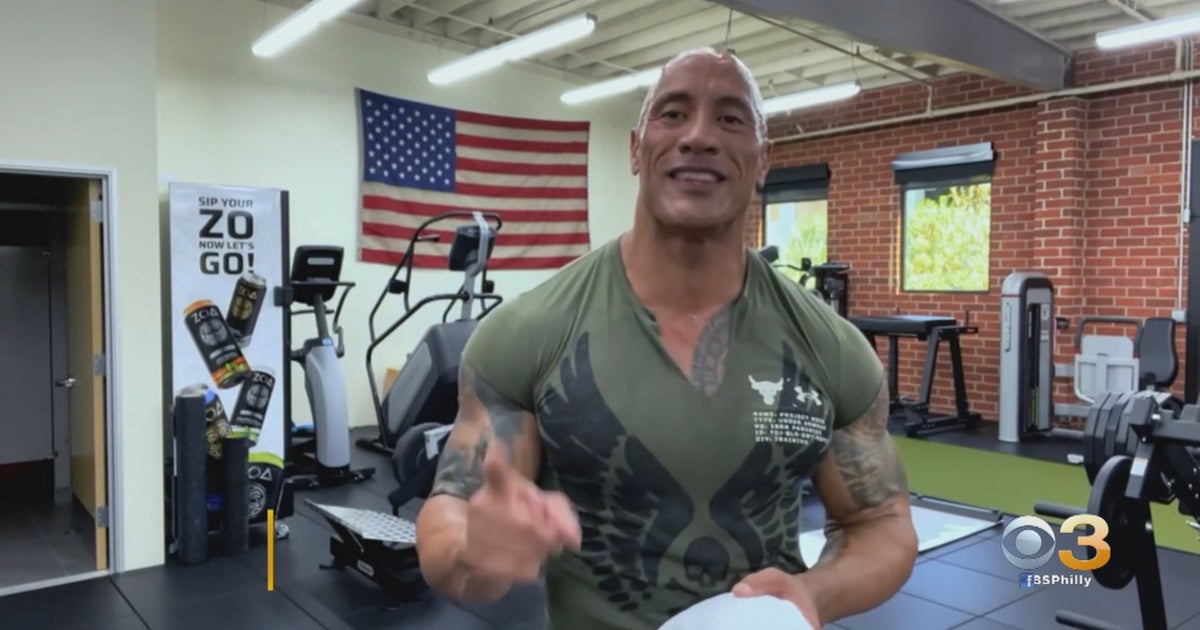 Bulgarian split squats primarily work the quads and glutes and are similar to lunges but the rear foot is elevated onto a bench. On this occasion Johnson has decided to elevate the front foot as well, likely with the goal of increasing range of movement.
'Still finding my groove and balance on these Bulgarian split squats,' said Johnson in his caption. 'I started implementing these as my last exercise of four giant sets, meaning a colossal four leg exercises in a row, four times.'
Johnson continued, 'Haven't done these in years due to my four knee surgeries and I tore the top of my quad off my pelvis (in a wrestling match), so deep single-leg movements like this can be a burning bitch.'
If you're no stranger to Bulgarian split squats, you may notice the unorthodox way Johnson completes the exercise. The Rock's form certainly isn't 'perfect', as he uses a small range of movement during the exercise. However, it's important to note that the technique can differ from one person to the next, especially if they have restrictions because of previous injuries.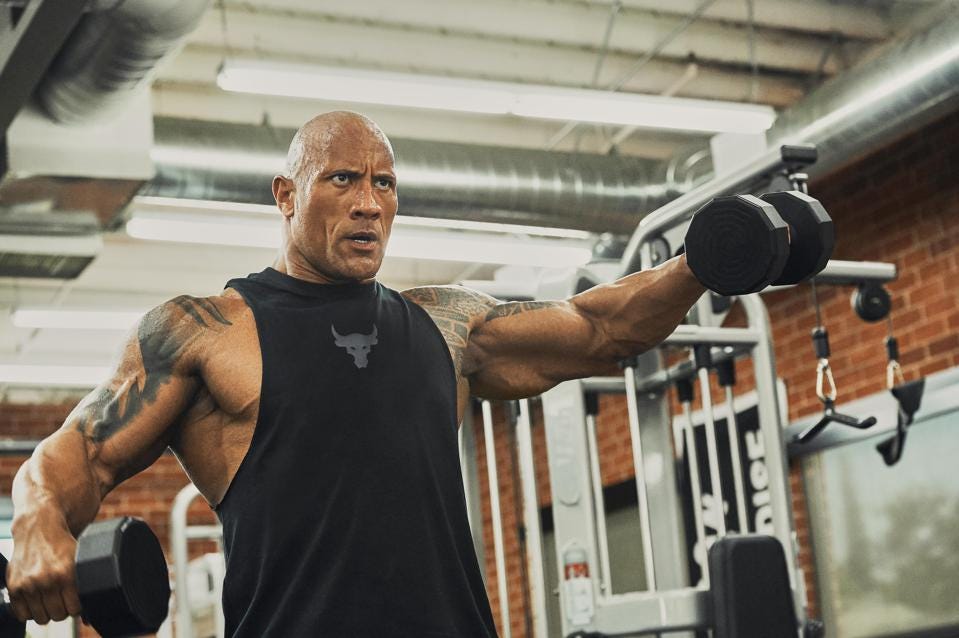 MH fitness editor Andrew Tracey explains: 'The idea that everyone's form on every exercise will always look uniform and 'textbook', implies that everyone's limb length, injury history and ability is also uniform. The fact is, 'good form' can look vastly different on different bodies.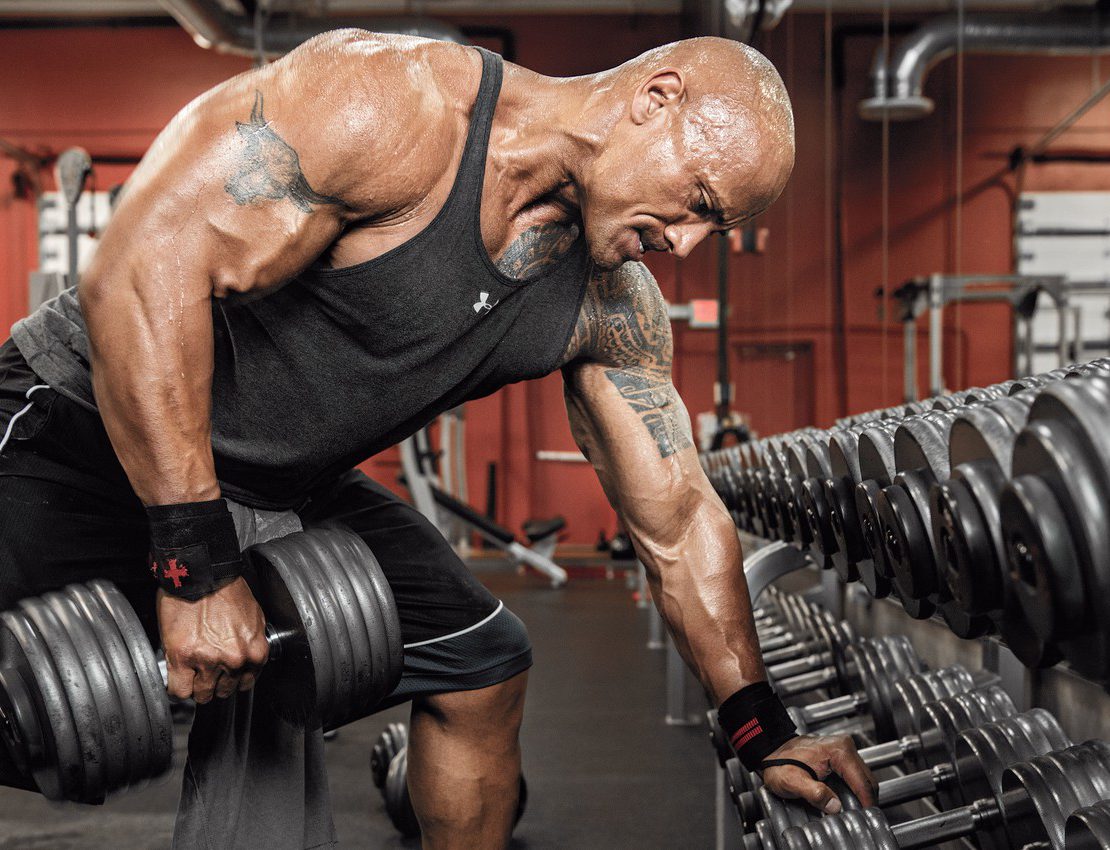 'What's probably more important than how a movement looks in the mirror, is that we take our time, use the fullest range of motion available to our bodies, and ensure that we can maintain a good level of 'tension' throughout. If in doubt, ask an experienced coach – they'll make the movement work for your body, and not the other way around.'
It's clear that this is still a work in progress for Johnson. 'But we gotta consistently push and challenge ourselves daily or else life ain't no fun,' the Black Adam star said.