Over thousands of years of history, human fashion has made great strides and is still constantly changing until today. One of the factors that make that success is thanks to the genius creativity of designers and artists. Women's dresses are not only made from simple fabrics as before, but can also be made from anything.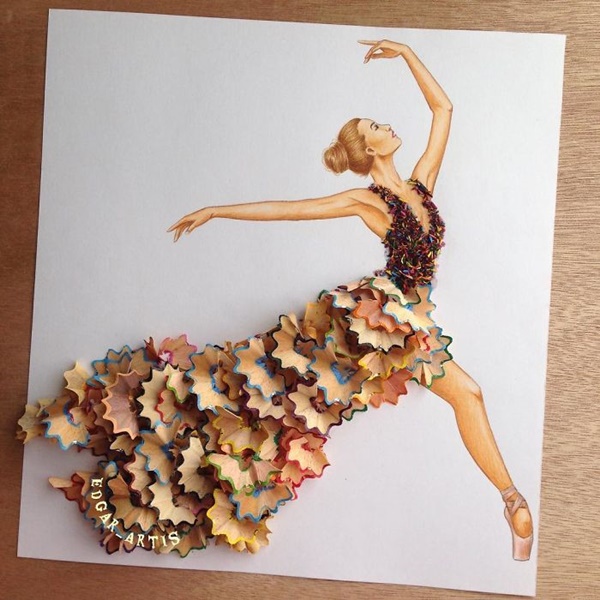 Edgar, the Armenian artist, has wowed many people by creating stunning dress designs from all the different materials he can find around the house.
These are not expensive, hard-to-find materials, it's simply flowers, pieces of eggshells, beans, leaves or petals, which, under the talented hands of artist Edgar, have turned into beautiful objects. gorgeous dress.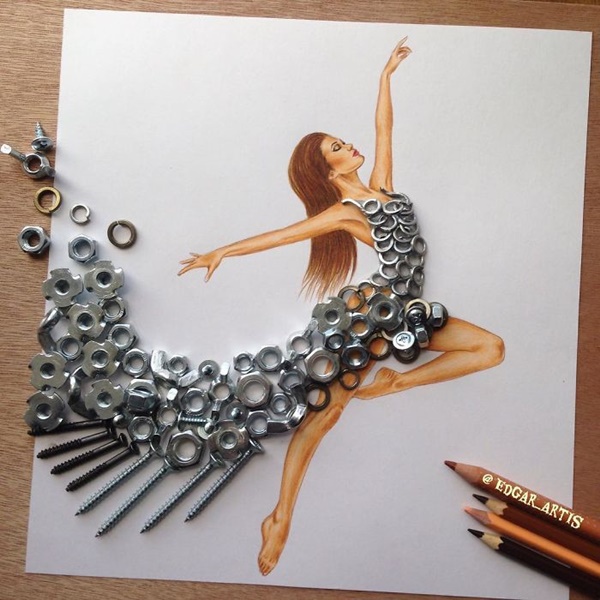 All can become fashion under the hands and creativity of the artist. Edgar has received more than 400,000 followers after posting these photos on his personal Instagram account.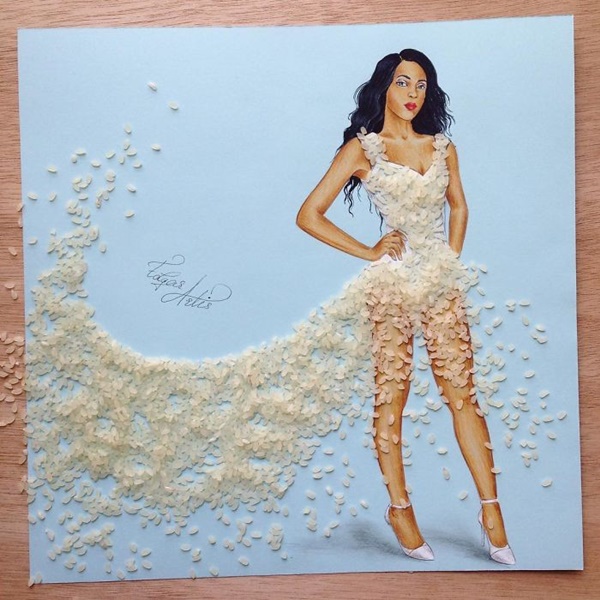 Let's admire Edgar's impressive work: Don't rush to throw away the wood chips after sharpening the pencil. They can create a beautiful work like this.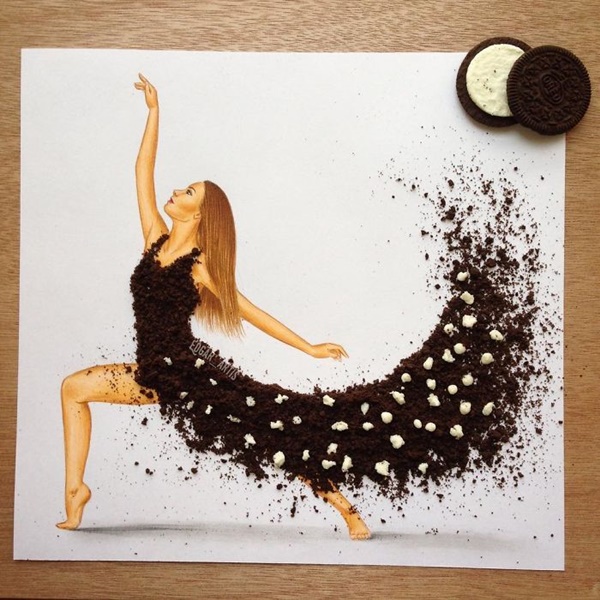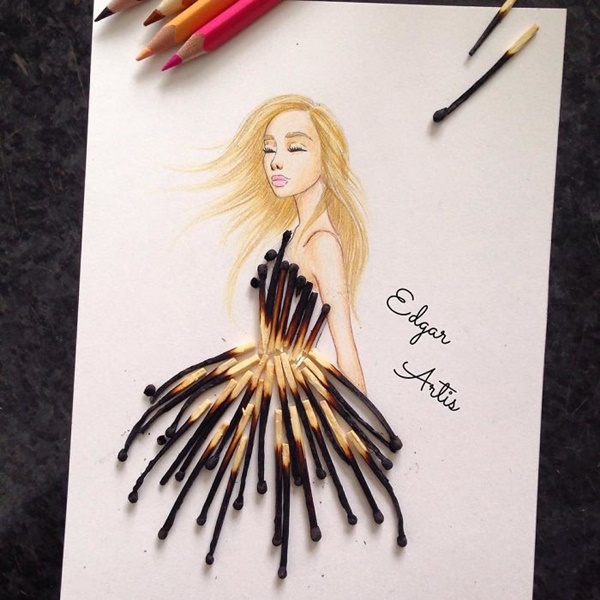 With just the dead matches, the artist brought a stylish dress to life.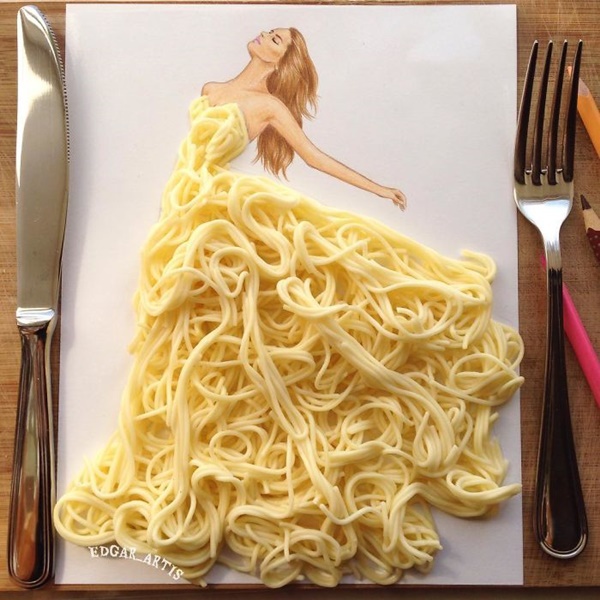 The floating dress is made from the noodles we still eat every day.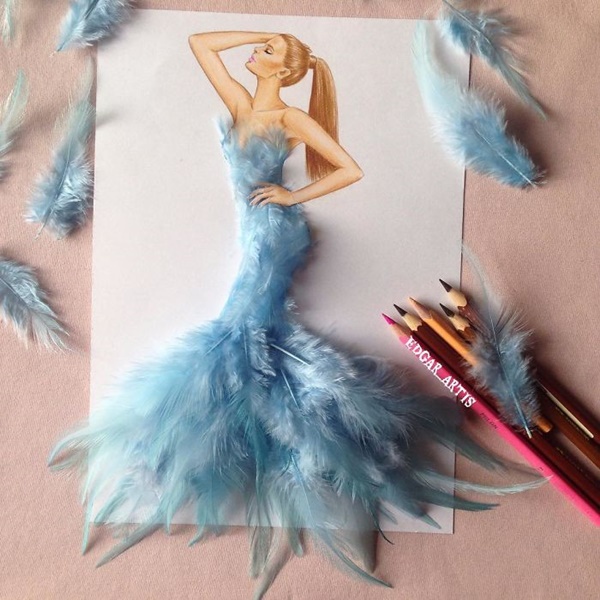 The soft feathers create a very attractive beauty.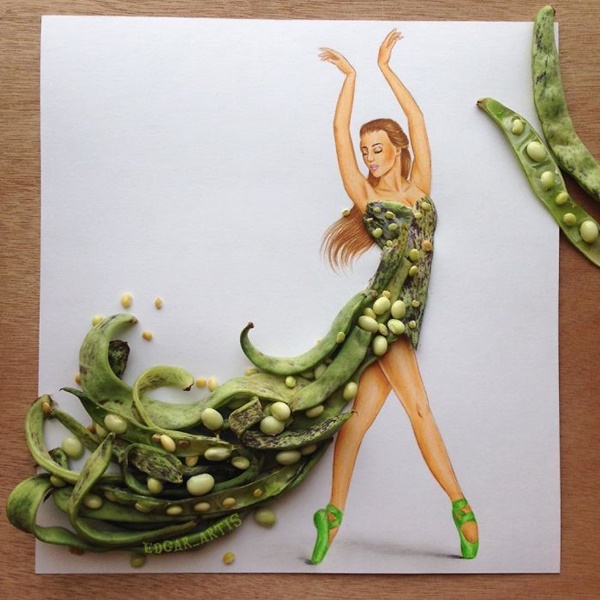 What a lovely dress for a dancer.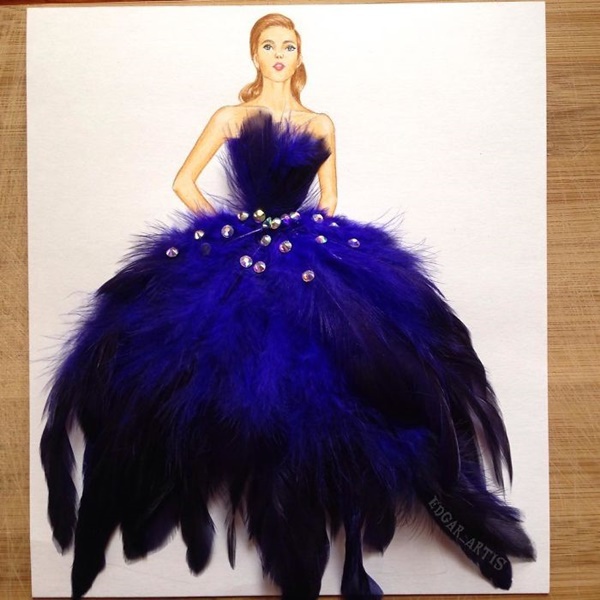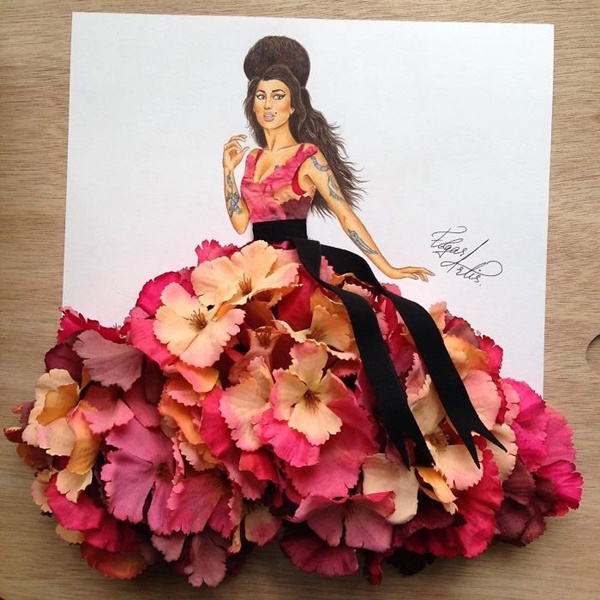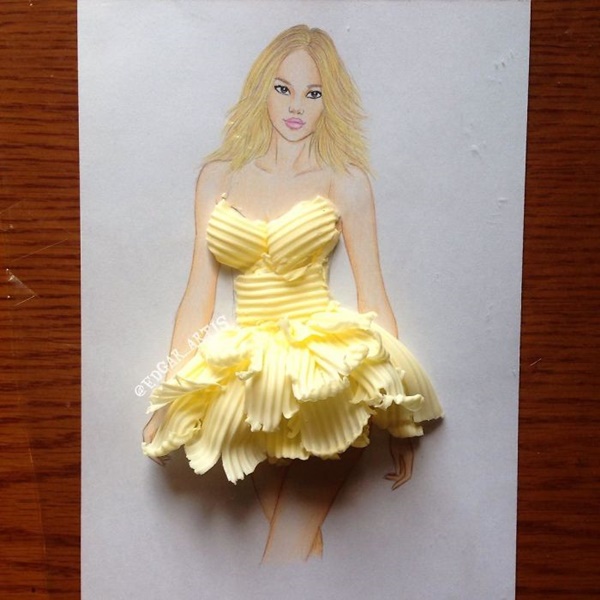 Who said metal screws are dry and rigid when looking at this picture.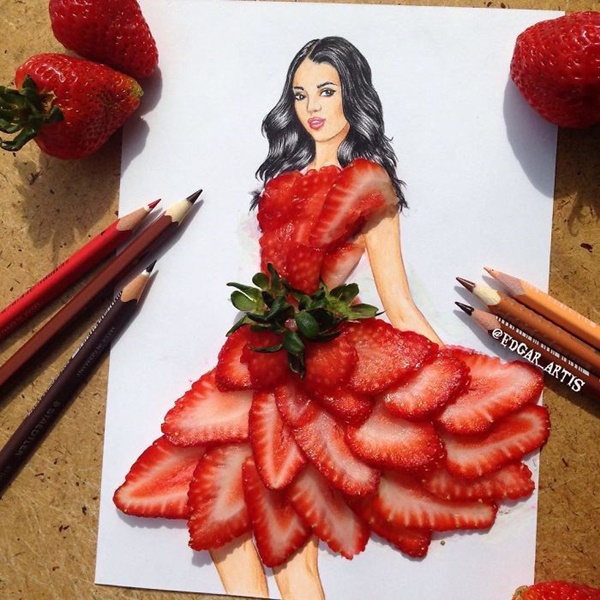 Strawberry slices make the dress incredibly sweet and succulent.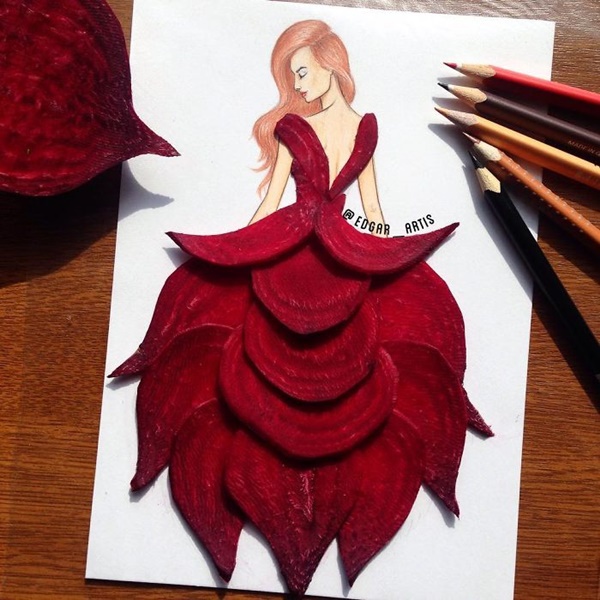 It seems that everything around became Edgar's inspiration. Even grains of rice can make an incredibly beautiful dress.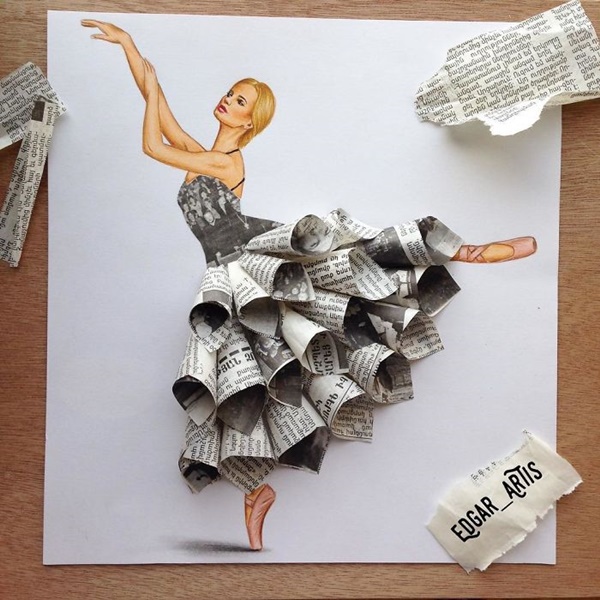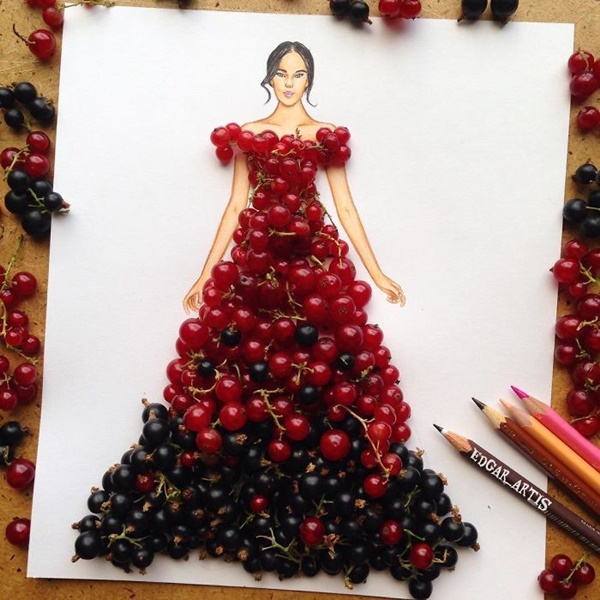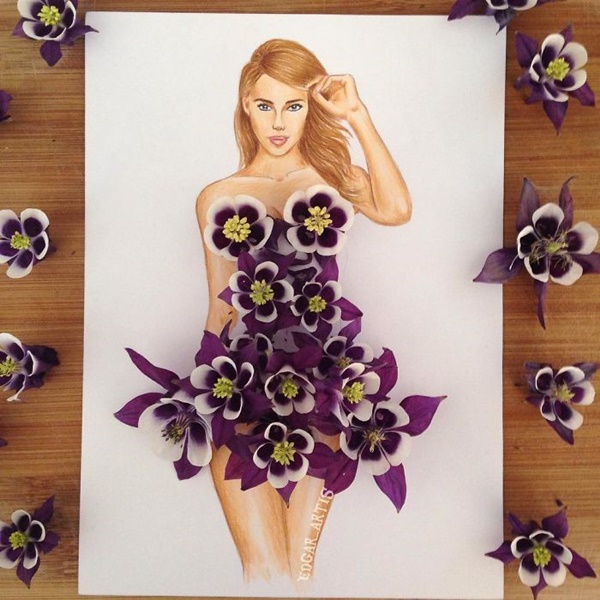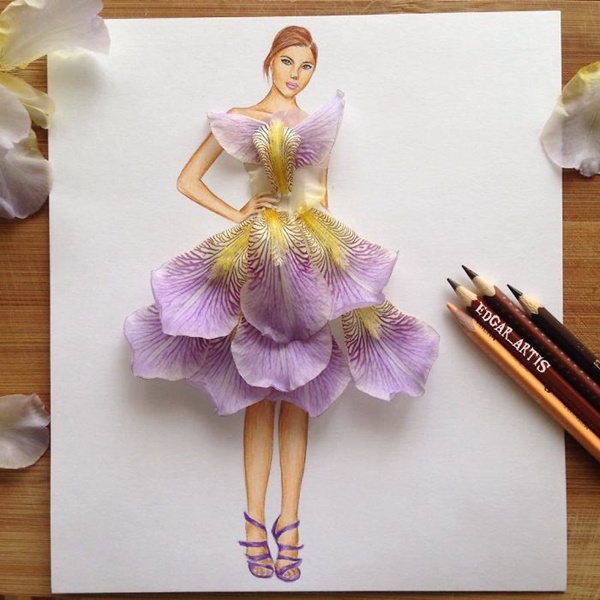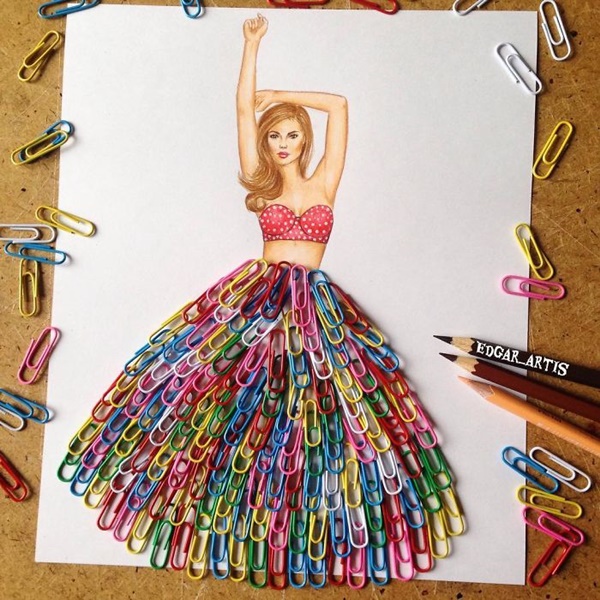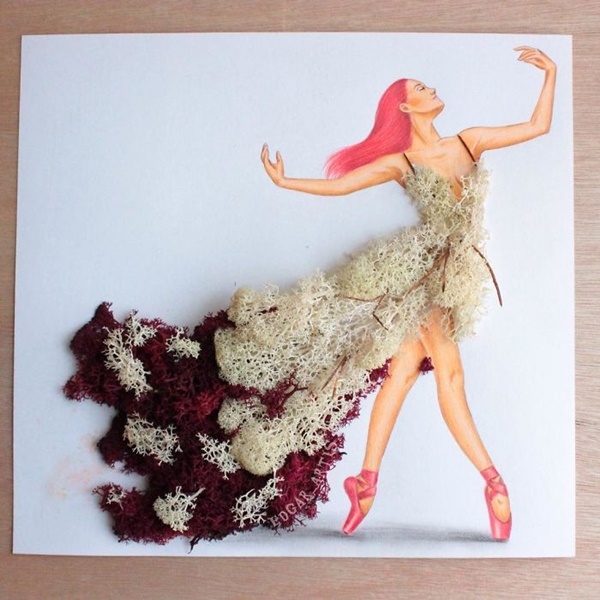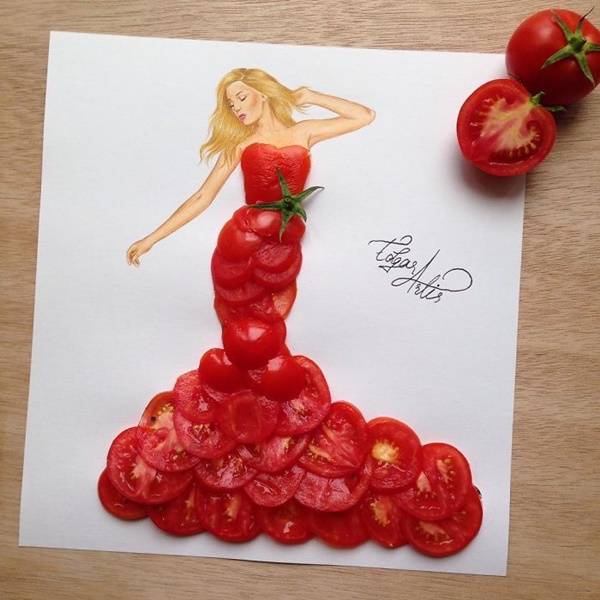 The red dress stands out from the tomatoes.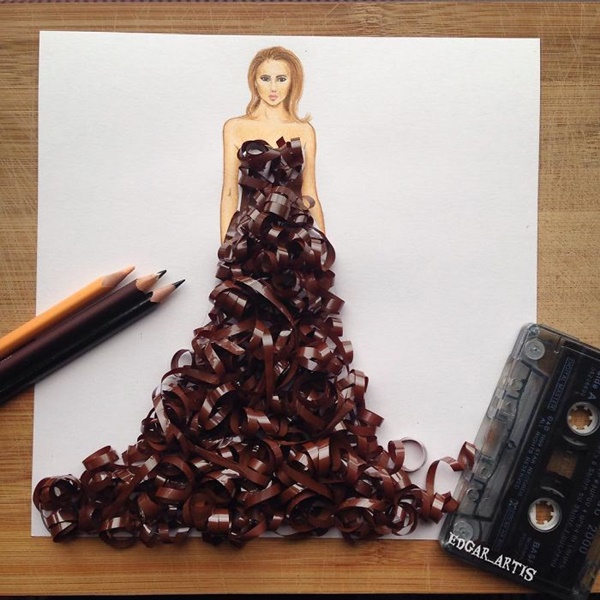 Try to find objects in your home and be creative, maybe you can create great works like this.