In order to retain the followers, many fashion houses often come up with creative, breakthrough or bizarre ideas.
Rick Owens' "carrying" show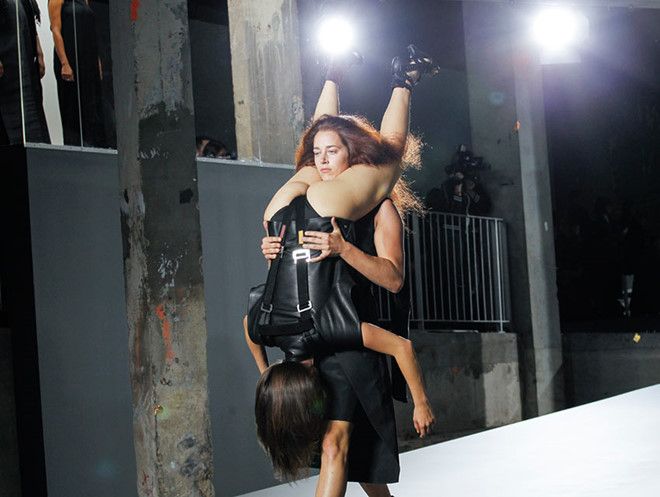 ADVERTISEMENT
When Rick Owens launched the spring-summer 2016 collection, the music fans were able to admire the performance that could not be more unique. A series of models stepped out to loud applause, while carrying another model in an upside down position. Until now, the artistic intent of this image is still one of the controversial issues.
"Headless" model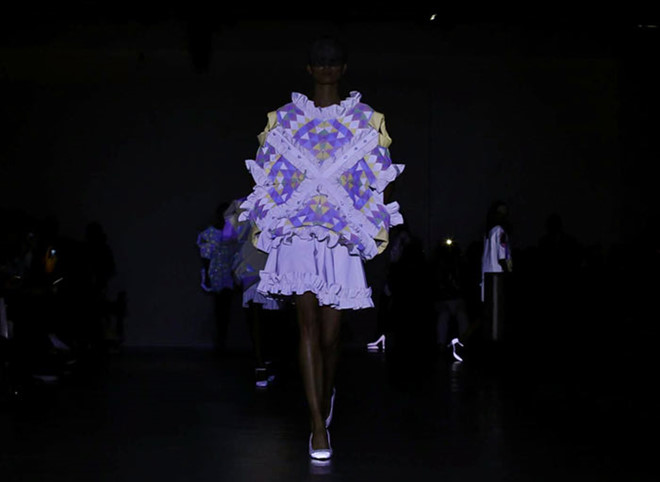 At fashion shows, it is the outfit that is the focus of attention, not the model. Anrelage is perhaps the fashion house that pursues this principle to the extreme, using models with dark skin contrasting with luminous designs.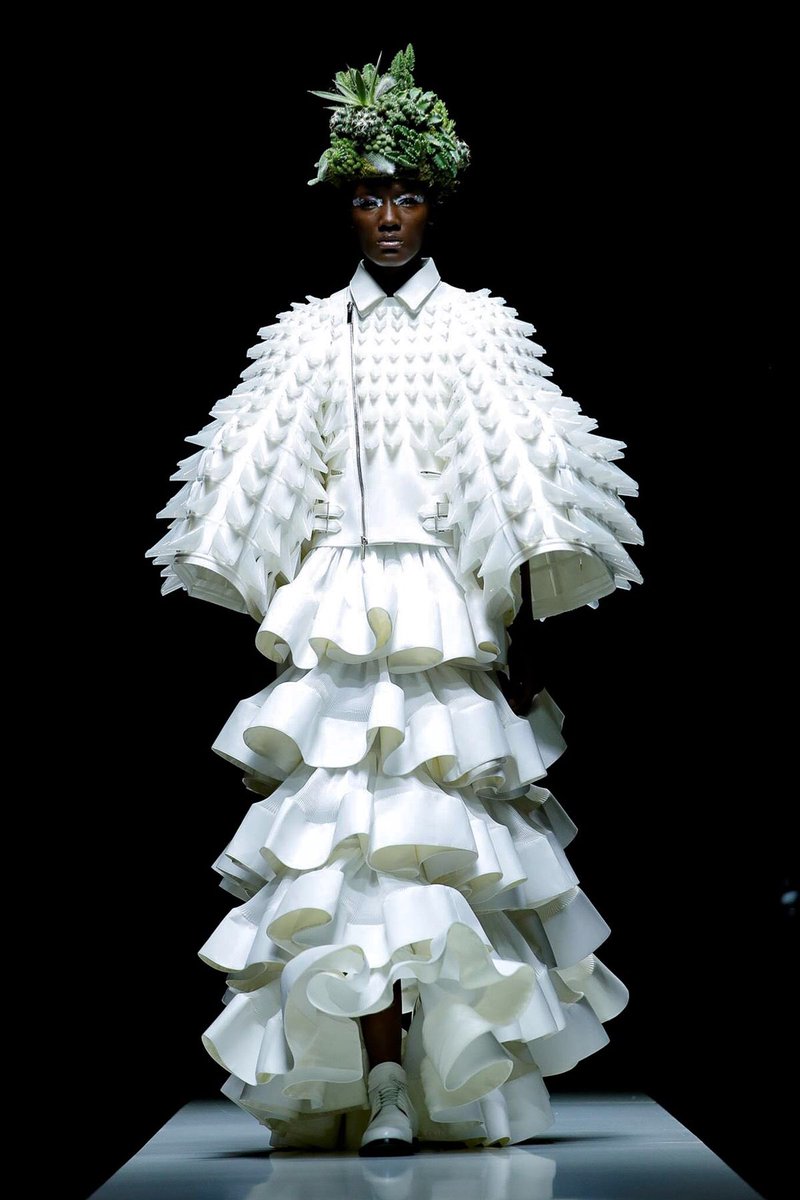 In the dim darkness of the catwalk, viewers will have the feeling that the costumes "float" in the air, on the bizarre "headless" models.
Black model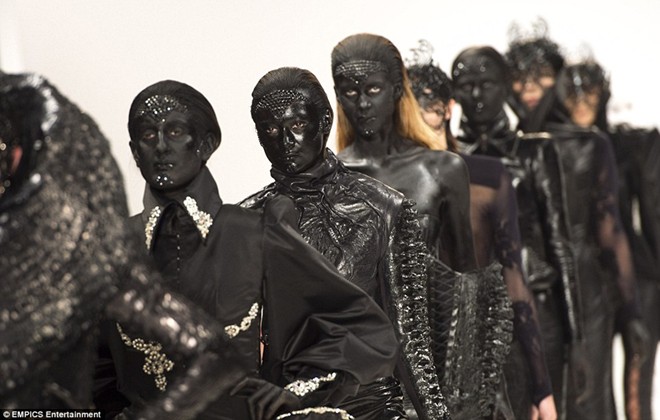 The London runway is known for its quirky, one-of-a-kind collections. At the recent London Fashion Week autumn-winter 2015, Marko Mitanovski became the focus of attention when sending on the catwalk a black model from head to toe.
With a collection inspired by nature, architecture and birds, the Serbian-born designer offers unique outfits that are hard to match with anyone.