The Gucci head, Maison Margiela's pillow… are all listed as bizarre fashion items of year.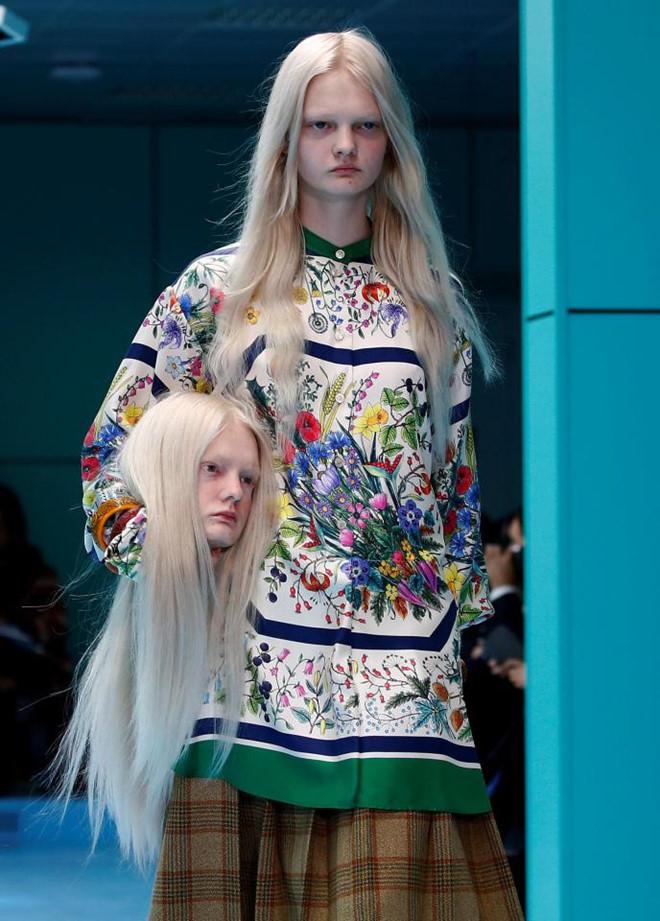 The Gucci show has caused great controversy in the fashion industry in 2018. Creative director Alessandro Michele replaced hand bags with artificial head models, identical to real models from hair, style. points to facial expressions. The uniqueness of the Italian fashion house has received mixed opinions. Many viewers believe that Michele is increasingly showing strange, confusing and unrealistic thinking in fashion shows.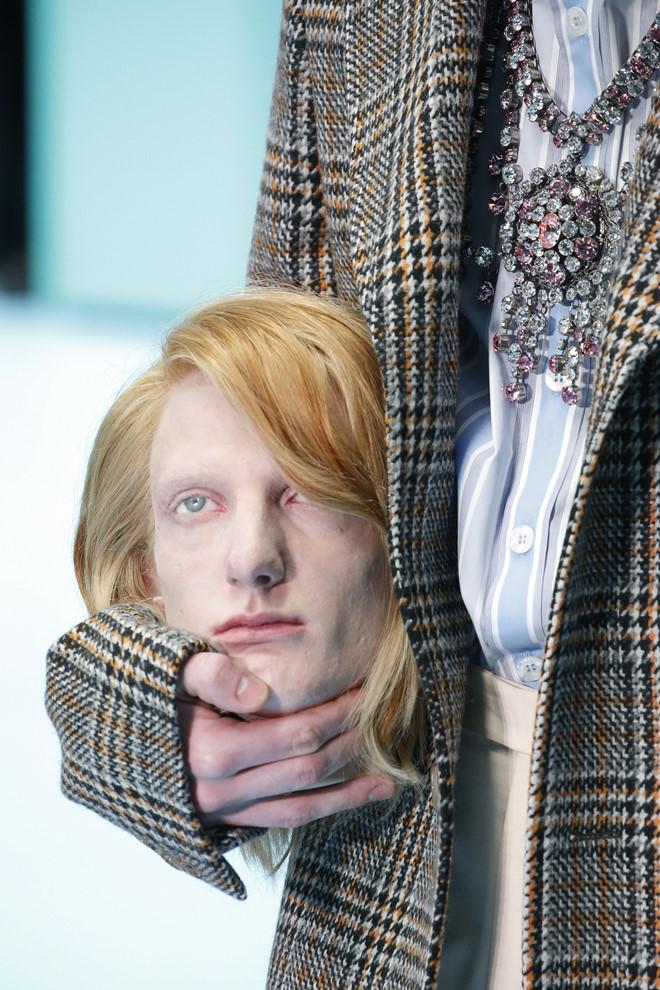 The head model is held by the model with a lifeless face. Experts believe that the creative director of the Italian brand is doing color to get the attention of the public. Designer Giorgio Armani also criticized, "Fashion doesn't have to play tricks to get the media's attention. I never want to trick customers. Whatever I show on the catwalk is in the store. will sell that thing".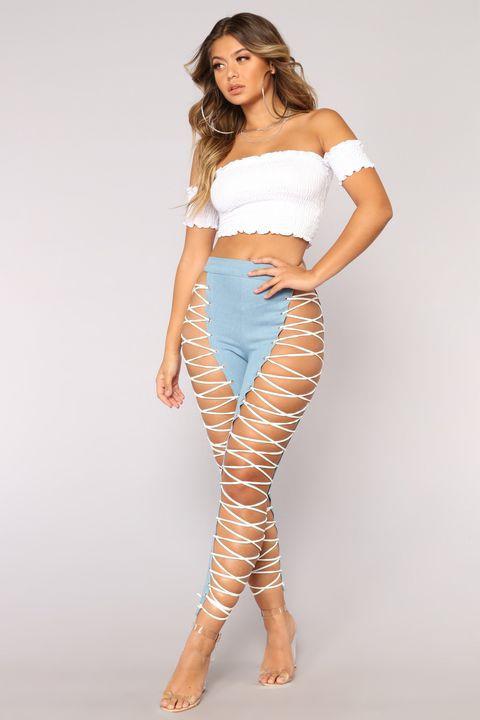 On May 6, fashion brand Fashion Nova posted on Instagram a model of strangely shaped jeans. The front only has a small piece of jeans, with a white string interwoven to expose the wearer's body.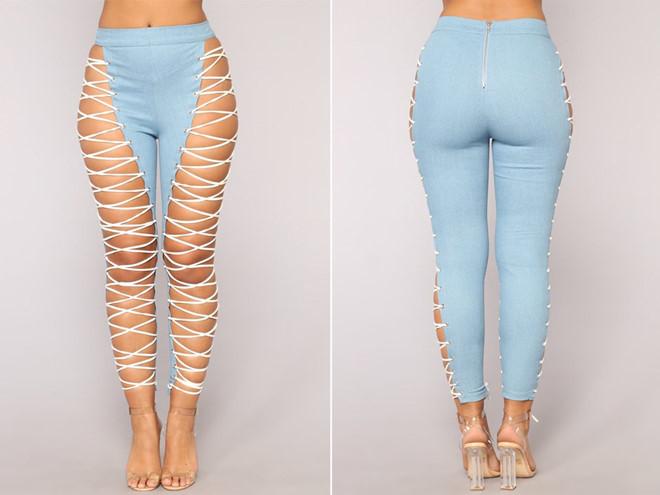 Fashion Nova's design has generated intense controversy. Many people frankly decry the pants that can turn the legs of the girls being constrained, revealing less subtle weaknesses.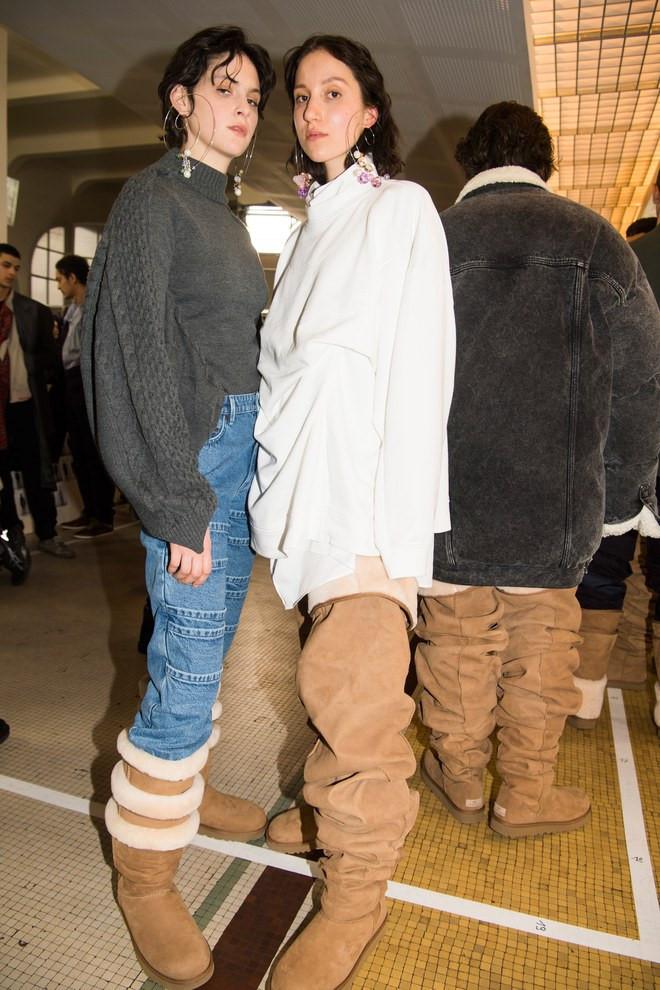 Y/Project's pleated, oversized boot created a craze at Paris Fashion Week Fall/Winter 2018. Designed specifically for both men and women with a wide, comfortable silhouette with every movement. . Suede material with fur becomes the highlight of the accessory model.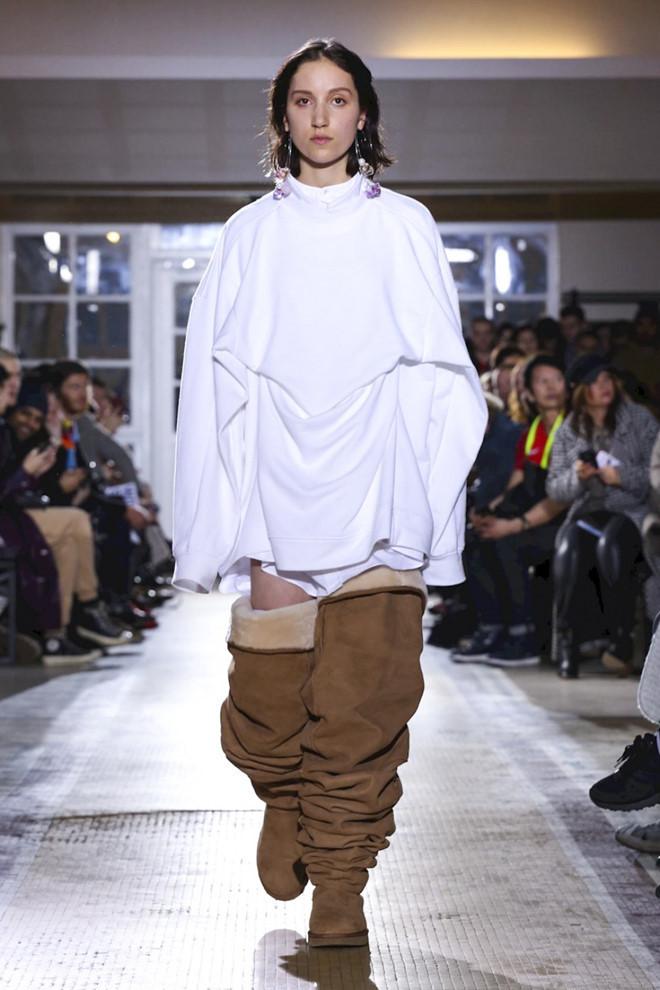 Glenn Marten expressed his opinion on the design on the catwalk, "When you put your feet in Ugg Boots you will feel like you are covered with warm cotton. This is considered as the reason, I designed these boots to be high. thighs to keep the user's feet warm.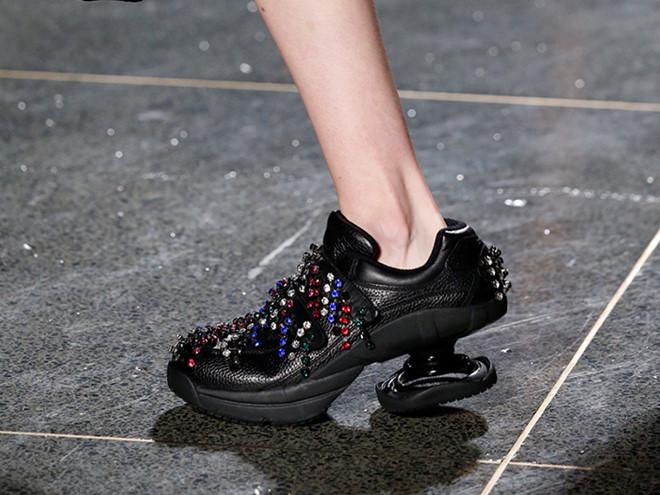 Fashion house Christopher Kane created a sneaker with a spiral sole on the fall-winter 2018 runway. The design blends the shape of regular sneakers, with a spiral-shaped support sole. Item is inspired by specialized accessories in the sport of tennis.

The fashion house has collaborated with the Z-Coil brand to create a power shoe with a spiral sole, and sparkling stones on the leather base. Many people think that the design is difficult to coordinate with the outfit, and it is not able to balance the body.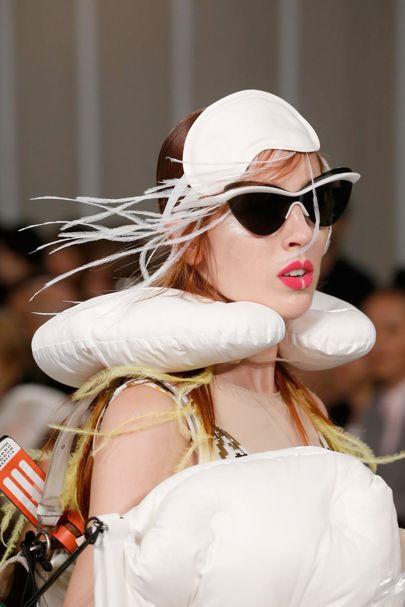 The Maison Margiela brand presents a unique accessory model inspired by a feathered sleeping pillow that wraps around the neck like a piece of jewelry.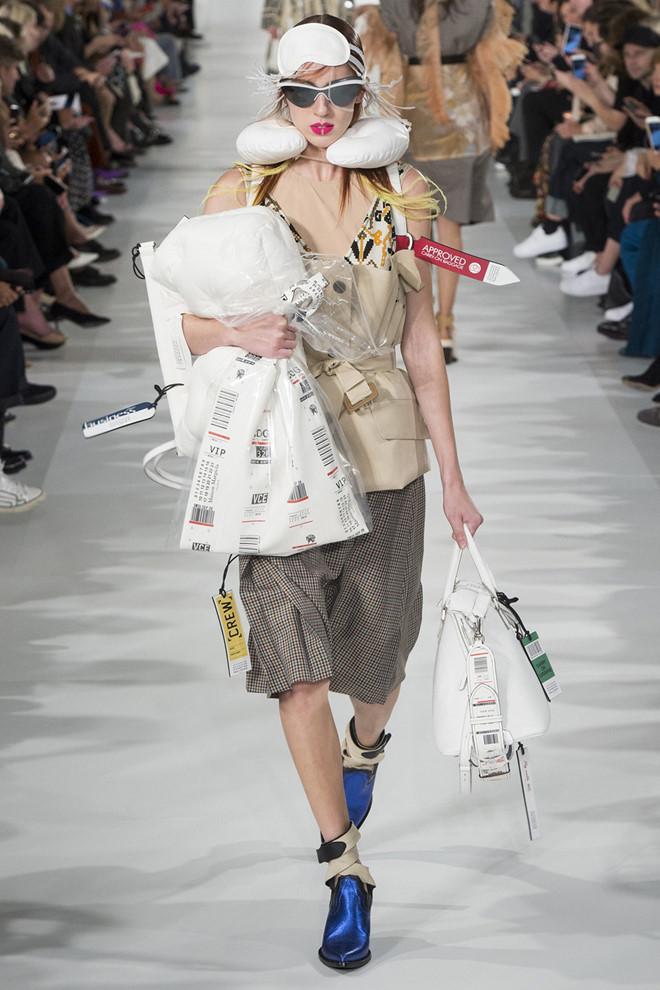 Unique accessories are modified by the French fashion house with white color, combining costumes of the same tone, same material, and attaching more feathers. This is a strange design, which resonated in 2018, but experts say it is not highly applicable, with a price of up to thousands of dollars.