The ongoing feud between Jake Paul and Conor McGregor has flared up once again, as the YouTuber boldly declares that he would "beat up" the former UFC champion if they were to face off. The heated exchange between the two has caught the attention of fans, igniting anticipation and speculation about a potential showdown in the future.
Paul has gone 6-1 as a professional boxer in recent years, while McGregor is due to return to the Octagon later this year to fight Michael Chandler. Paul and McGregor have long traded barbs, however, and the latter called the American a 'donkey' this week.
Paul, 26, was quick to respond to the Irishman, addressing McGregor's comment while speaking on Impaulsive – a podcast hosted by his brother Logan Paul – on Wednesday (31 May).
"I think Conor McGregor is funny as f***," Paul said, "but when I watch him talk s*** about me, I'm like: 'Guess what, Conor? I'll beat the f*** out of you.'"
Paul went on to mention his upcoming boxing match with Nate Diaz, with whom McGregor traded wins in the UFC in 2017.
"You can't box as good as me, and I'm gonna do to Nate what you couldn't, which is knock him out," Paul said.
"You're gonna be sitting there with your new beer company, which is failing, realising that you p****d your life away. You're gonna say, 'Damn, I really thought no one was gonna do what I did in this sport, I really thought no one was gonna be as big of a name, I really thought I was gonna be the biggest forever.'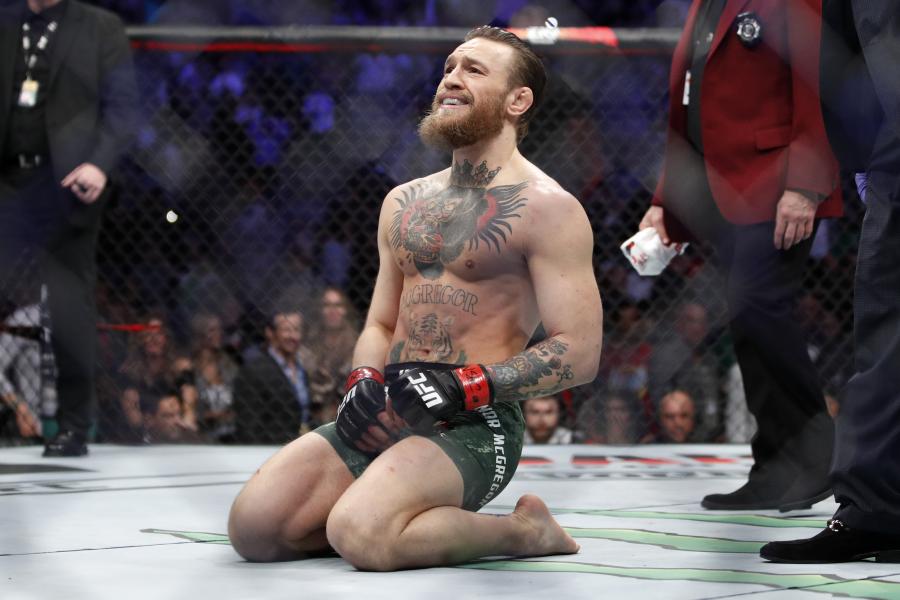 "But you can't have both lives; you can't have the fun, party life and be the greatest fighter in the world, and you chose the wrong path. But that money fight will always be there, and when I knock Nate Diaz the f*** out and you realise I'm the biggest fight for you, call me."
While Paul vs Diaz is set for 5 August in Dallas, McGregor vs Chandler is still without a date, location and weight class. McGregor, 34, and Chandler are serving as opposing coaches on the new season of The Ultimate Fighter, which began airing on Tuesday (30 May).
At the end of the first episode, one of McGregor's team members was knocked out within eight seconds.
In May, a new documentary about McGregor's career was released on Netflix. McGregor Forever is a four-part series covering the former champion's fights with Khabib Nurmagomedov and Donald Cerrone, and his back-to-back bouts with Dustin Poirier in 2021. You can read The Independent's review of the documentary here.