Conor McGregor, widely recognized as the world's most renowned mixed martial artist, has single-handedly propelled MMA to new heights. Hailing from Ireland, the former two-division UFC champion has ignited a generational surge of interest in the sport. Moreover, McGregor has emerged as a formidable catalyst for MMA's ascendance into the realm of mainstream sports.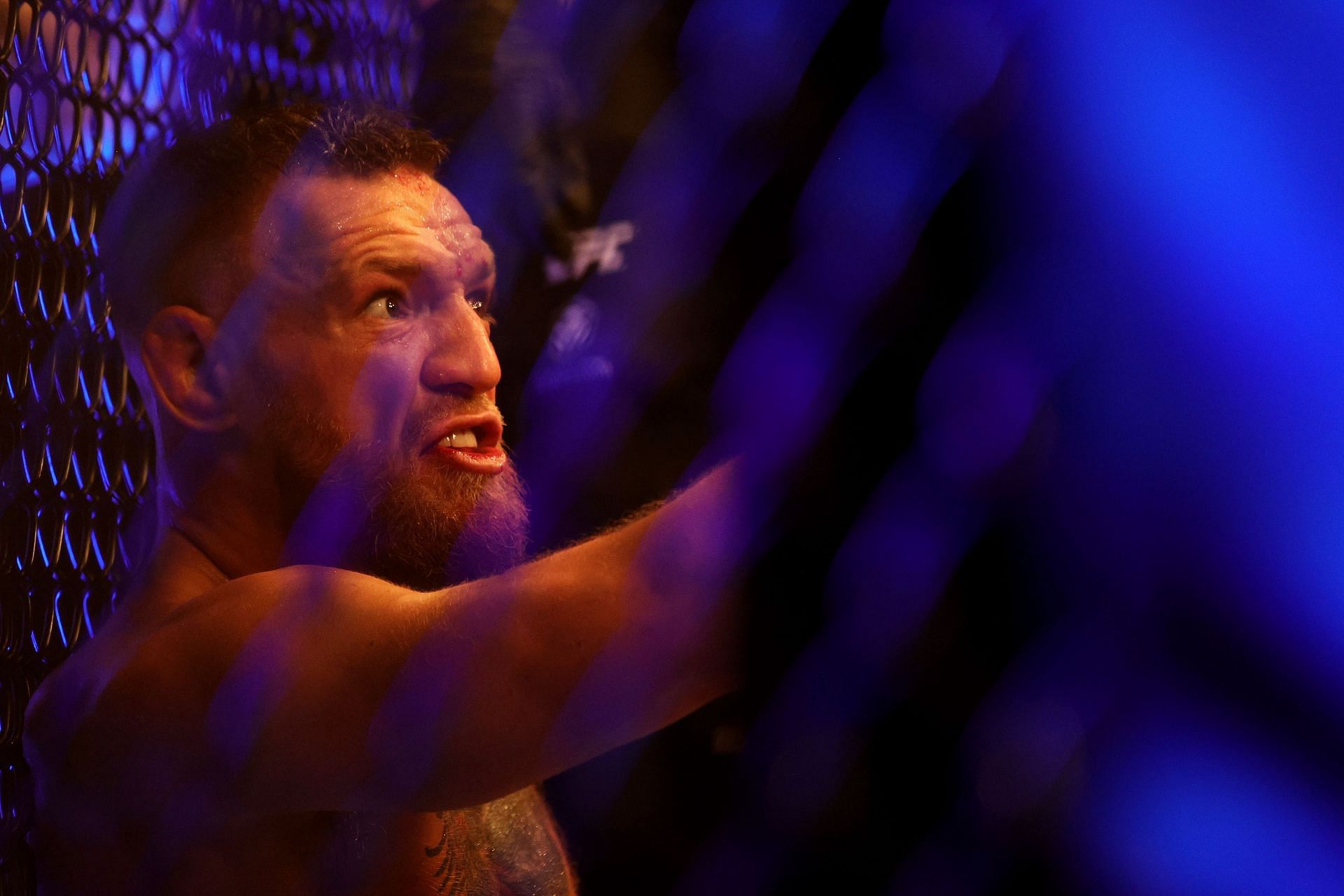 Throughout the years, the record-breaking star has captivated the MMA fanbase with his gift of gab and thrilling striking skills inside the octagon. Unfortunately, as is often the case with stardom, 'The Notorious' has also courted controversy, perhaps more than any other UFC fighter in recent memory.
It's made McGregor one of the most polarizing figures in the sport. With no shortage of moments—both good and bad—in his career, this list details 10 of his most controversial moments in and outside the cage.
#10. The UFC 202 pre-fight press conference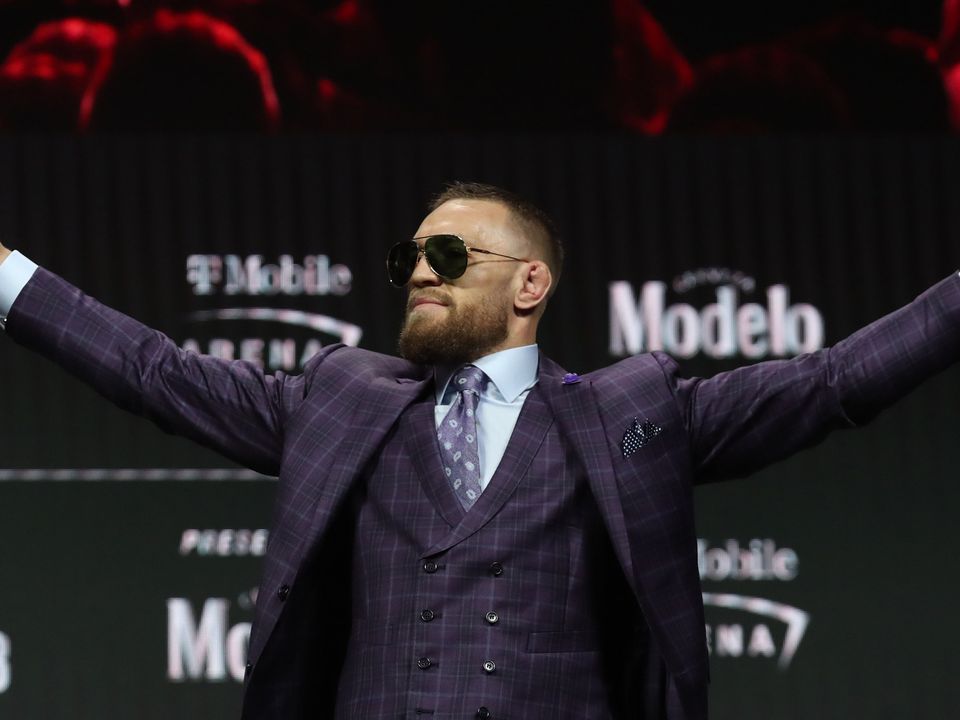 Conor McGregor and Nate Diaz are two of the most volatile tempers in MMA. Neither man is a stranger to brawls outside the cage, and one nearly ensued at the UFC 202 pre-fight press conference ahead of their highly anticipated rematch. McGregor was characteristically late to the event.
This prompted Diaz, in an attempt to prove that things didn't happen on the Irishman's time, to leave as soon as he arrived. Diaz and his camp shouted obscenities at 'The Notorious', who taunted them in response. Eventually, Stockton's finest threw a water bottle in the Irishman's direction.
All hell broke loose thereafter as McGregor responded to the future 'BMF' claimant by throwing Monster Energy cans at him and his posse. The melee caused Dana White to end the pre-fight presser in an unprecedented move while instructing a fuming McGregor to leave the stage.
#9. Conor McGregor's altercation with Machine Gun Kelly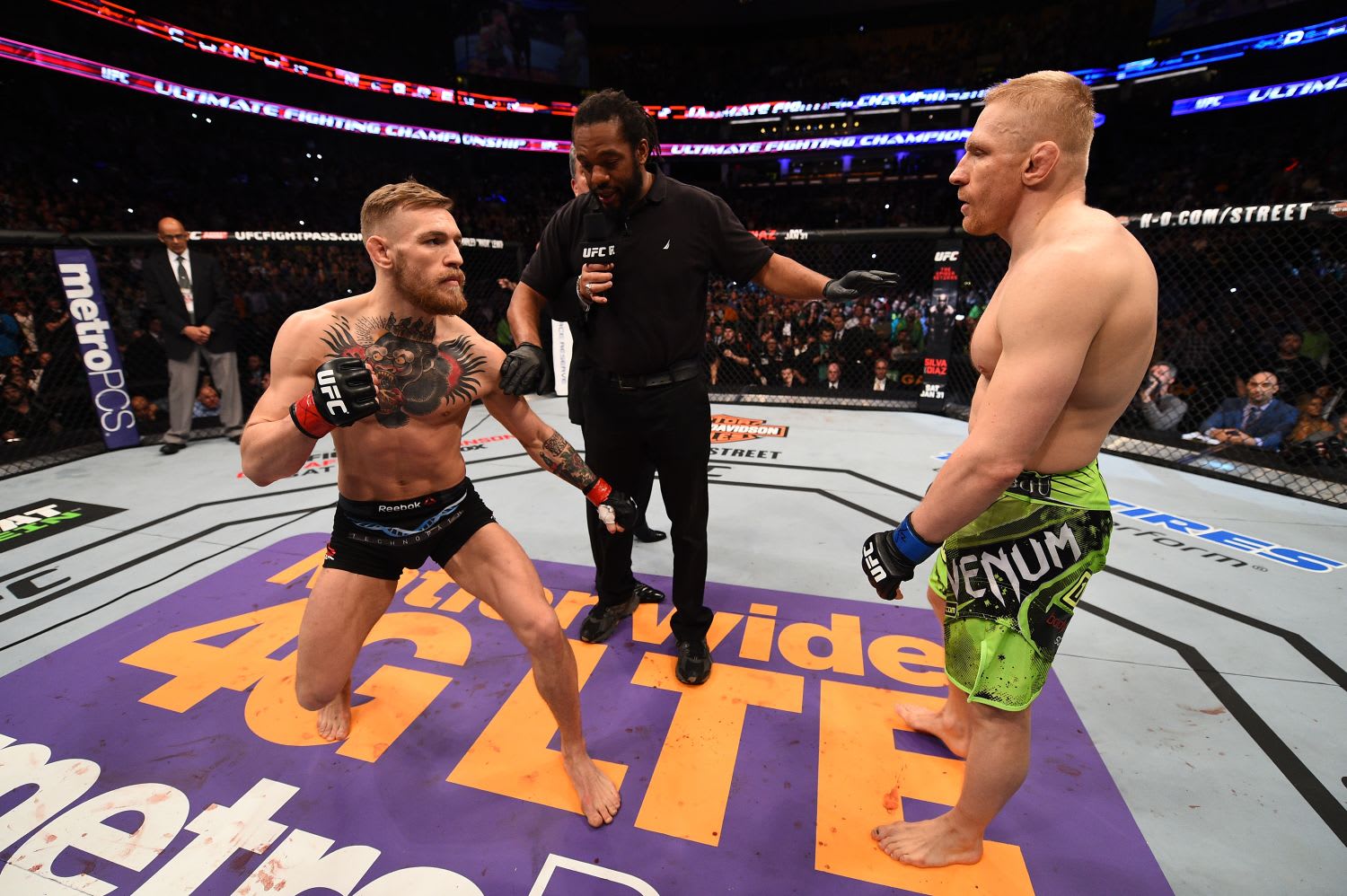 Back in late 2021, Conor McGregor was still recovering from the devastating leg break he suffered against Dustin Poirier months prior at UFC 264. This, however, didn't stop him from attending the MTV Video Music Awards. While standing on the red carpet, the Irishman crossed paths with rapper Machine Gun Kelly.
Things quickly escalated between the two, with 'The Notorious' trying to attack him. The exact reason behind the altercation remains unknown, with some rumors claiming that McGregor requested a photo-op, which 'MGK' rejected, in turn angering the Irishman.
Other rumors, however, state that Conor McGregor requested a photo-op with actress Megan Fox, Machine Gun Kelly's then-girlfriend (now fiancé). 'MGK' allegedly refused the Irishman's request, which sparked the altercation. Fortunately, McGregor's punch missed and security quickly intervened.
#8. Conor McGregor tweets about Khabib Nurmagomedov's wife
Twitter has become Conor McGregor's go-to battlefield. There, he takes aim at anyone and everyone for any perceived amount of disrespect. His heated rivalry with undefeated phenom Khabib Nurmagomedov has overshadowed every other feud in the Irishman's career.
Even after the pair's bout at UFC 229, 'The Notorious' takes every chance he gets to insult 'The Eagle'. Back in 2019, the Irishman relentlessly pursued a rematch with Nurmagomedov to no avail but used every avenue to draw the Dagestani icon's attention. In 2019, he targeted Nurmagomedov's wife.
In a tweet that McGregor deleted minutes after posting it, he mocked his rival's religious and cultural beliefs by labeling his wife a towel due to her Islamic veil. This caused Khabib Nurmagomedov's manager, Ali Abdelaziz, to remind the Irishman that he was insulting 1.5 billion Muslims with his tweet.
#7. The UFC 229 pre-fight press conference
The UFC 229 pre-fight press conference showcased just how dark a Conor McGregor-led press conference can be. It was the first time that Khabib Nurmagomedov and the former UFC double champion faced off as heated rivals, and their hatred for one another was on full display.
However, McGregor's antics were widely criticized, ranging from goading his foe, a devout Muslim, into drinking whiskey before insulting him as backward for refusing to do so. Not only did he insult Nurmagomedov's religion, but he took aim at his father and even his political allegiance to Russian President Vladimir Putin.
He fanned ethnic flames by weaponizing the complicated history between Chechnya and Dagestan and targeted Ali Abdelaziz's past as an informant and his alleged abandonment of his son. The press conference is widely regarded as one of the instances of McGregor going too far and it turned many fans against him.
#6. His death threats against Dustin Poirier
The list of fighters that Conor McGregor actually likes is likely very short. While he was cordial and even friendly with Dustin Poirier ahead of their initial rematch at UFC 257, 'The Notorious' was anything but once their trilogy bout arrived. Unfortunately, for him, he suffered a second consecutive defeat against Poirier.
This time, however, he snapped his shin in two. While he sat on the ground in anguish as Poirier strutted around the octagon in triumph, 'The Notorious' made a gesture that now lives in infamy, mimicking a gun while threatening to kill both Dustin Poirier and his wife in their sleep.
He further warned 'The Diamond' to be careful and to watch himself in nightclubs. It was yet another moment that led many to label McGregor's behavior as disgraceful while expressing their belief that he took things too far.
#5. His tweet about Dustin Poirier's daughter
Fresh after his crippling loss to Dustin Poirier, Conor McGregor took to Twitter. There, he aimed his vitriol at 'The Diamond' once more. Instead of targeting his rival or his wife as he previously had, the Irishman opted for a more insidious move that even he seemed to recognize based on how quickly he deleted his tweet.
The UFC superstar posted a picture of Poirier's young daughter, captioning it with "Gonezo" and leaving nothing to the imagination as to what he meant. It was an alarming threat that led to a wave of heated criticism and disgust from fans the world over. While he deleted the tweet, everything is permanent on the internet.
The tweet also led to some observers describing the Irishman's actions as a cry for help due to his increasingly erratic behavior since his return against Khabib Nurmagomedov.
#4. Conor McGregor mocks the death of Abdulmanap Nurmagomedov
Former bantamweight champion Henry Cejudo recently spoke about his unwillingness to train or coach Conor McGregor in any capacity due to the Irishman's past comments about Khabib Nurmagomedov's father. A simple glimpse at McGrgeor's words and it is easy to see why.
Abdulmanap Nurmagomedov died in 2020 due to COVID-related complications. After Dustin Poirier defeated Conor McGregor at UFC 264, 'The Eagle' tweeted in support of 'The Diamond' by claiming that good always defeats evil. This caused the Irishman to respond in shocking fashion.
He took to Twitter and asked if Nurmagomedov's logic meant that COVID was good and his late father was evil before quickly deleting the tweet in question. With his tweet, McGregor took his feud with Nurmagomedov to new heights.
#3. His sexual assault allegations
Conor McGregor's reputation has taken a massive hit for numerous reasons. Few things, however, will ever overshadow the sexual assault allegations that have followed him since 2018. While he was never formally charged by the relevant authorities, it has permanently tainted his image.
Back in March 2019, McGrgeor was accused of sexual assault by an Irish woman who claimed that the alleged incident took place in December 2018 at a hotel in Dublin. Later, in October 2019, the Irishman was accused of a second sexual assault in Ireland, said by the alleged victim to have taken place in a car.
News of the accusations rocked the MMA world, with Khabib Nurmagomedov describing his rival as a rapist, while Donald Cerrone took to shielding 'The Notorious' from media scrutiny regarding the allegations at a pre-fight press conference ahead of their 2020 clash.
#2. The bus attack at UFC 223 Media Day
The start of Conor McGregor's personal feud with Khabib Nurmagomedov was in 2018 after footage of 'The Eagle' slapping Artem Lobov—at the time, a close friend of the Irishman—made the rounds online. McGregor boarded a private jet with his posse and headed to New York.
Upon his arrival, he intercepted a bus leaving the Barclays Center after UFC 223 Media Day. Numerous fighters were inside the bus, including Khabib Nurmagomedov. The former featherweight proceeded to attack the bus with his cronies in a now-infamous scene.
He shattered a window with a metal hand truck or dolly, causing Michael Chiesa and Ray Borg to suffer injuries that forced them to withdraw from their fights. Soon afterward, there was a warrant out for McGregor's arrest and it was the first major legal issue of the Irishman's career.
#1. Conor McGregor punches an older man at a bar
True criticism and displeasure over Conor McGregor's behavior peaked after the Irishman was spotted on film, punching an older man at a bar in Dublin. The lightweight star arrived at the bar, where he offered people complimentary shots of his Proper No. Twelve Irish Whiskey.
He approached an older man, who rejected his offer, angering 'The Notorious' to the point of punching him before others intervened to separate the two. It caused many, including former Conor McGregor superfan True Geordie, to speak out against the Irishman's behavior.
While McGregor subsequently issued an apology to the older man, who was 50 at the time, he later bought the pub in question and banned the victim from drinking there.