Cut out dresses in recent years have been favored by women because they are both sexy and unique without being offensive. Spring Summer 2022, popular brands continue to promote this fashion, but it is refreshed with bolder cut outs than before. The highlight of the outfit is the thoughtfully designed, symmetrical diamond-shaped openings located in the center of the outfit. These open details require high and meticulous cutting and sewing techniques.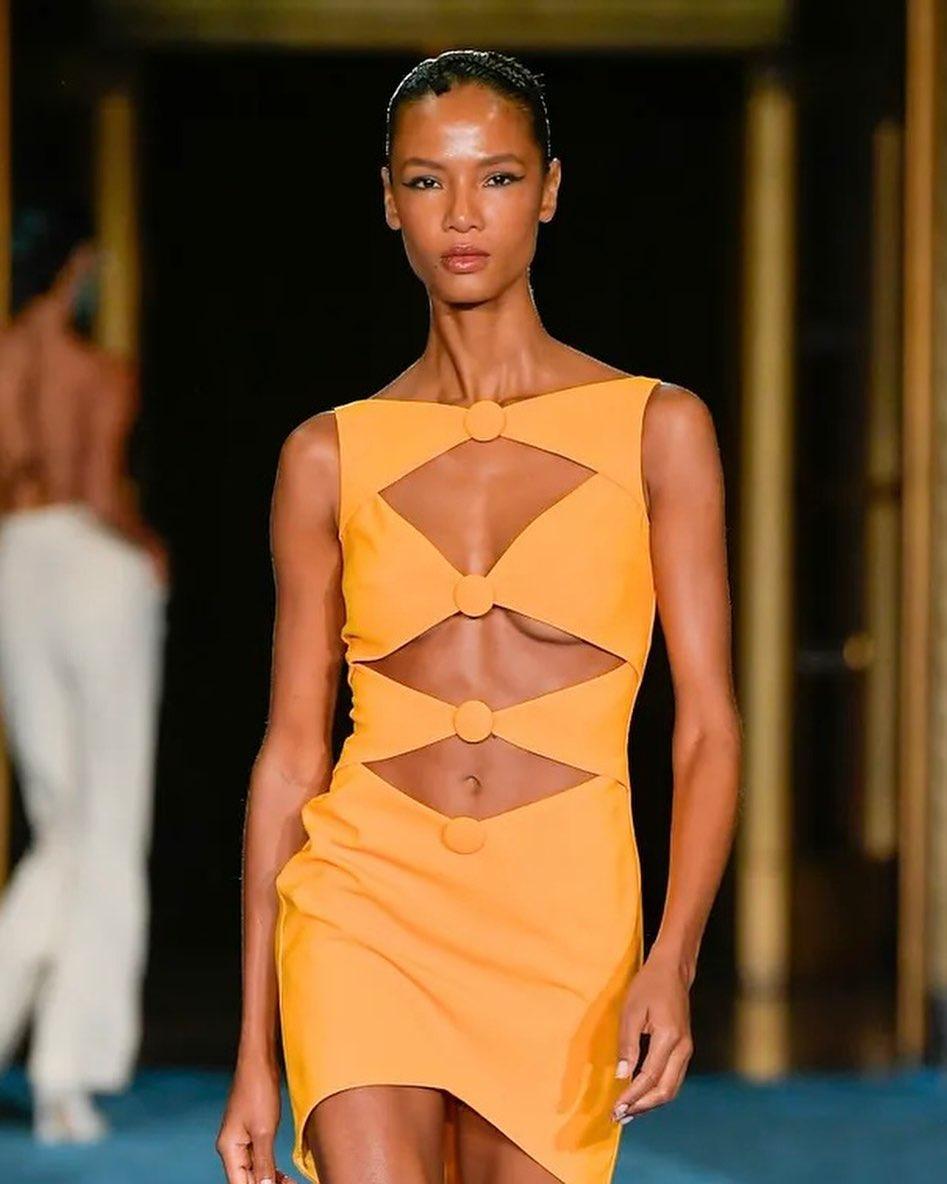 Models Candice Huffine and Daphne Velghe wore short, long black lozenge-shaped skirts, accented by large white round buttons at the center. The two posed backstage. "Long legs" Ariela Soares wears a yellow short dress with a similar design. These are 3 of the models in the Spring Summer 2022 collection by Christian Siriano.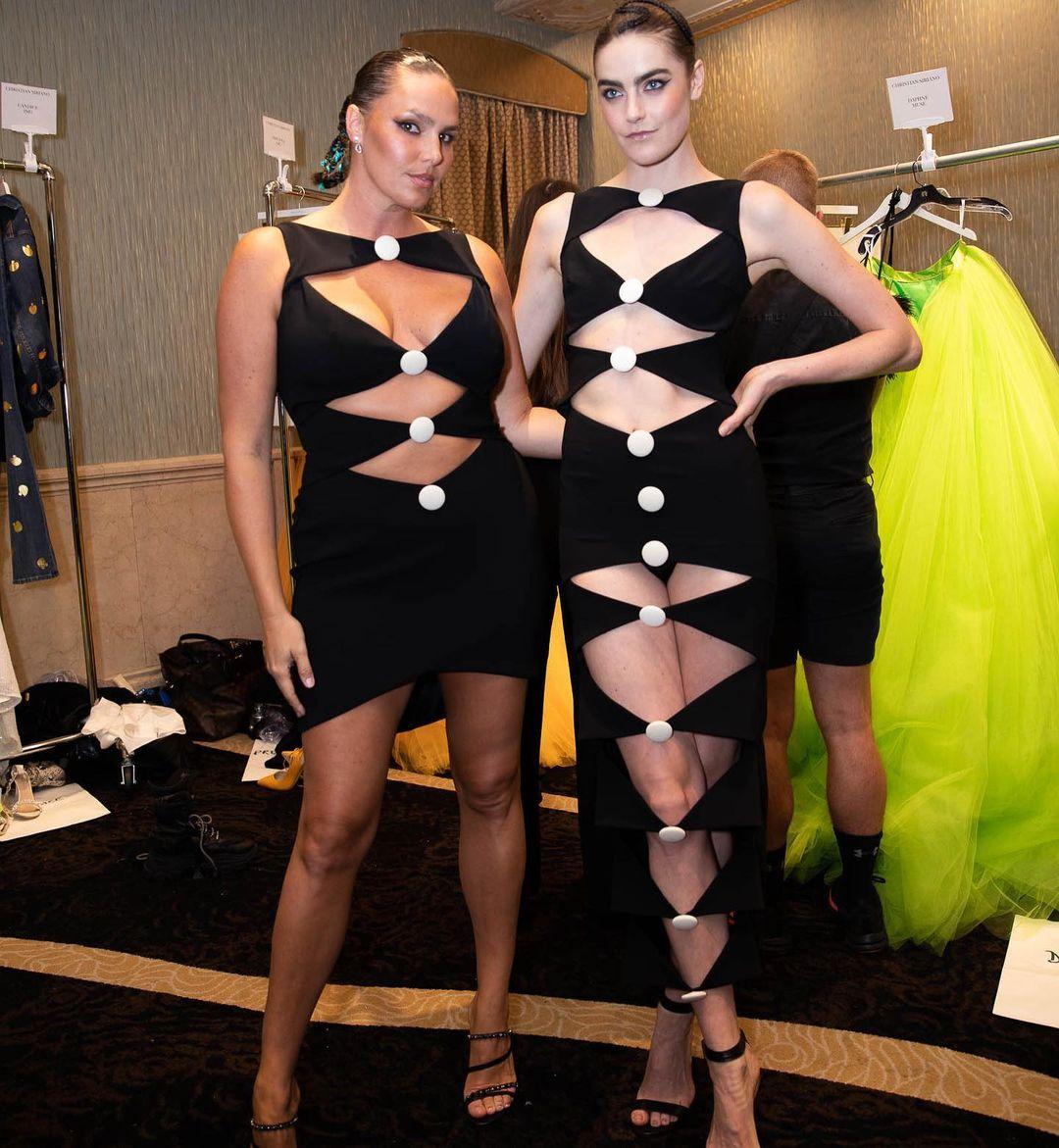 The shaggy-haired model wore a tight-fitting dress, cupped her breasts, and dropped her shoulders, respecting her perfect body on the Christian Cowan catwalk.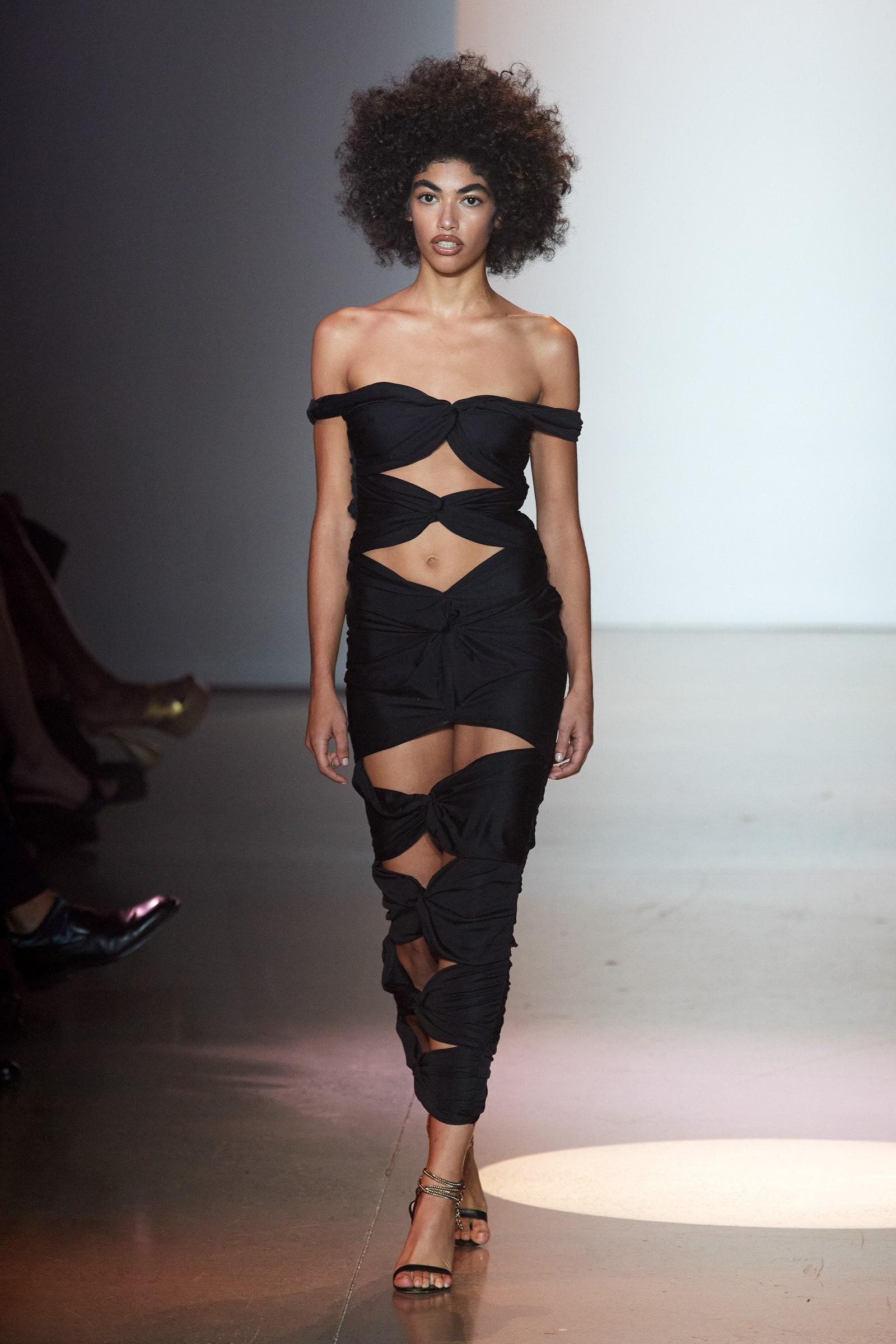 Monot brand honors the beauty of the female body with 2 bold cut-out dresses, showing off sexy openings that provoke all eyes.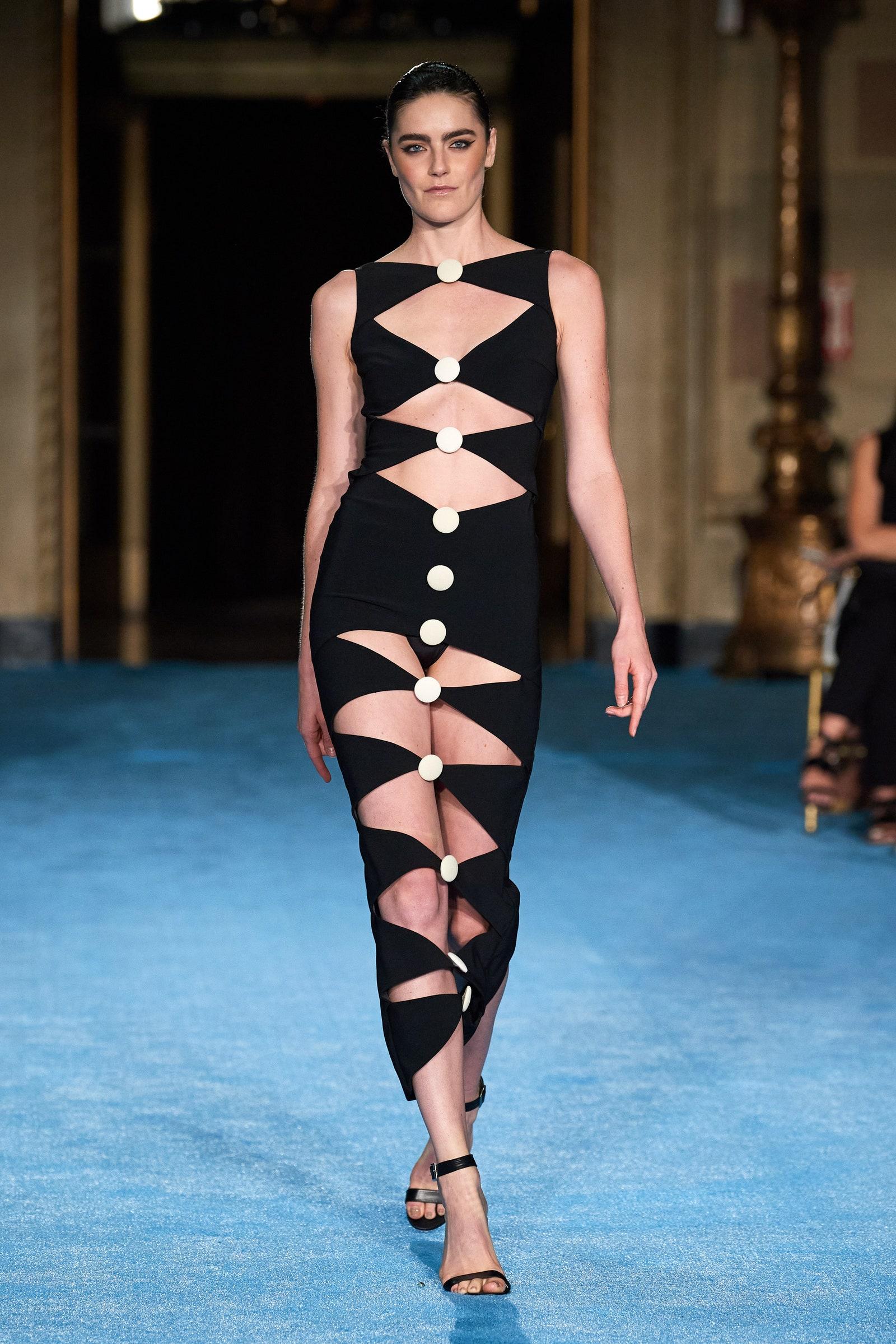 Saint Laurent introduces a unique and luxurious set: Red-white bow-tie Bra mix & match black leggings, the highlight is the YSL logo in the middle, combined with red and white closed-toe shoes.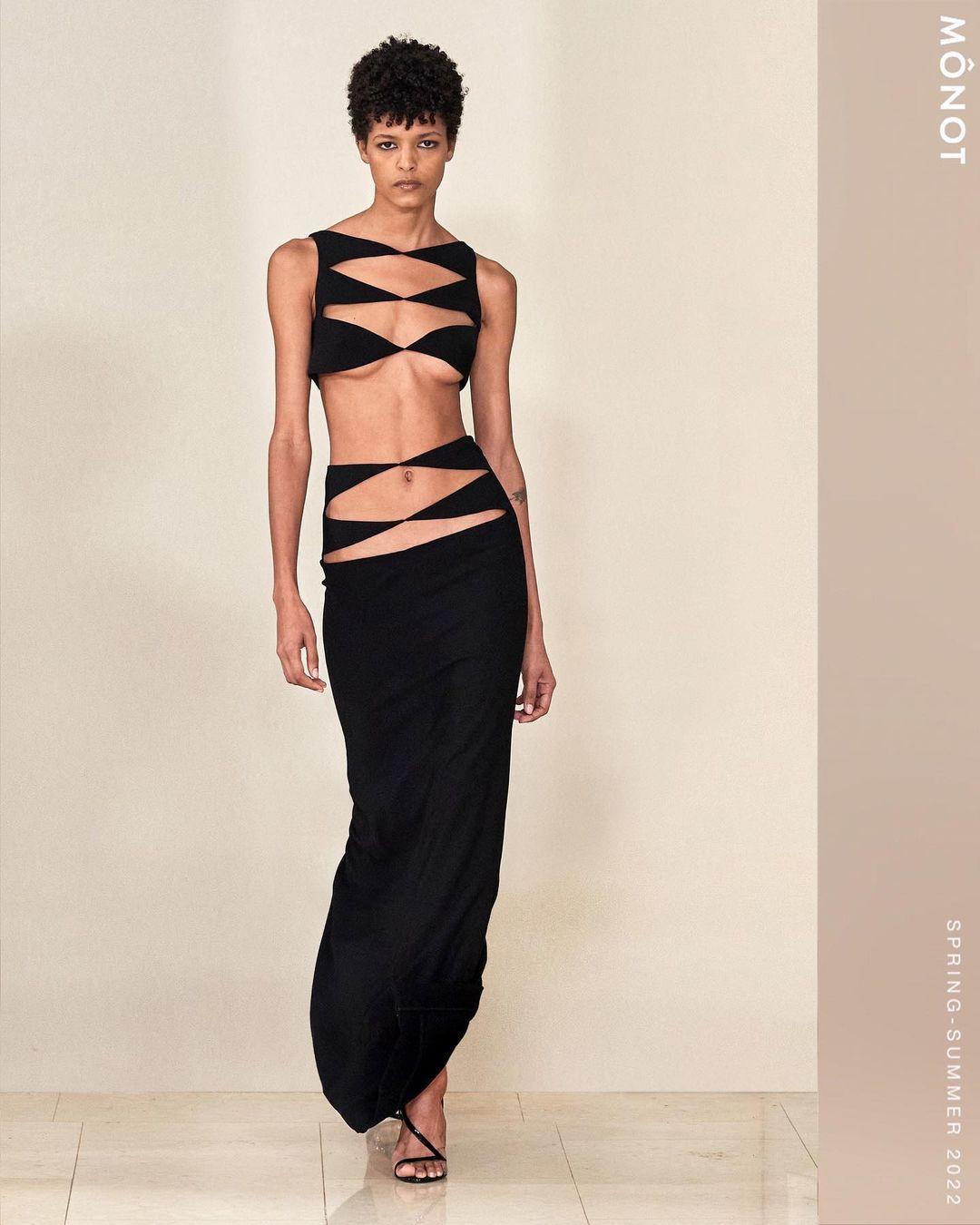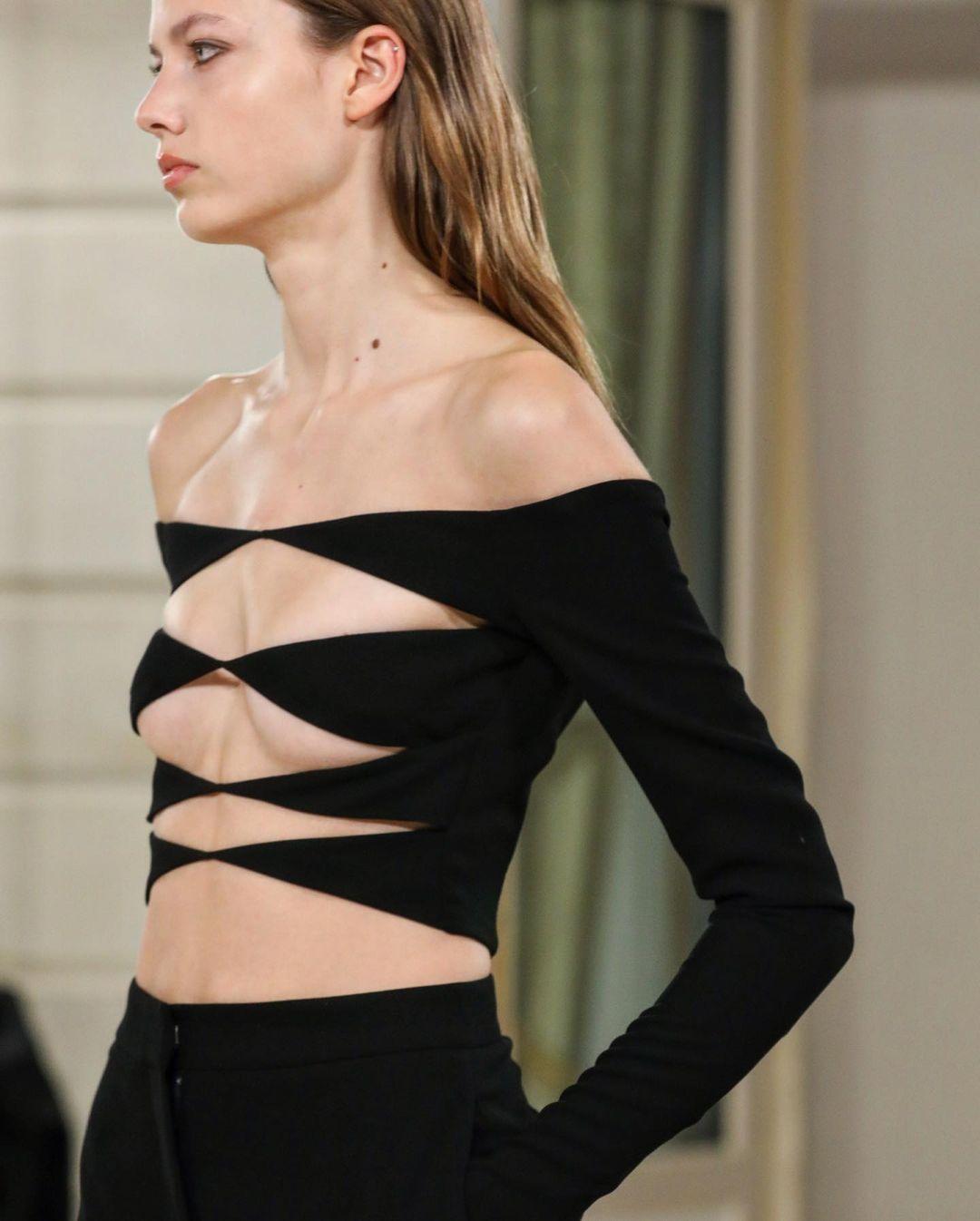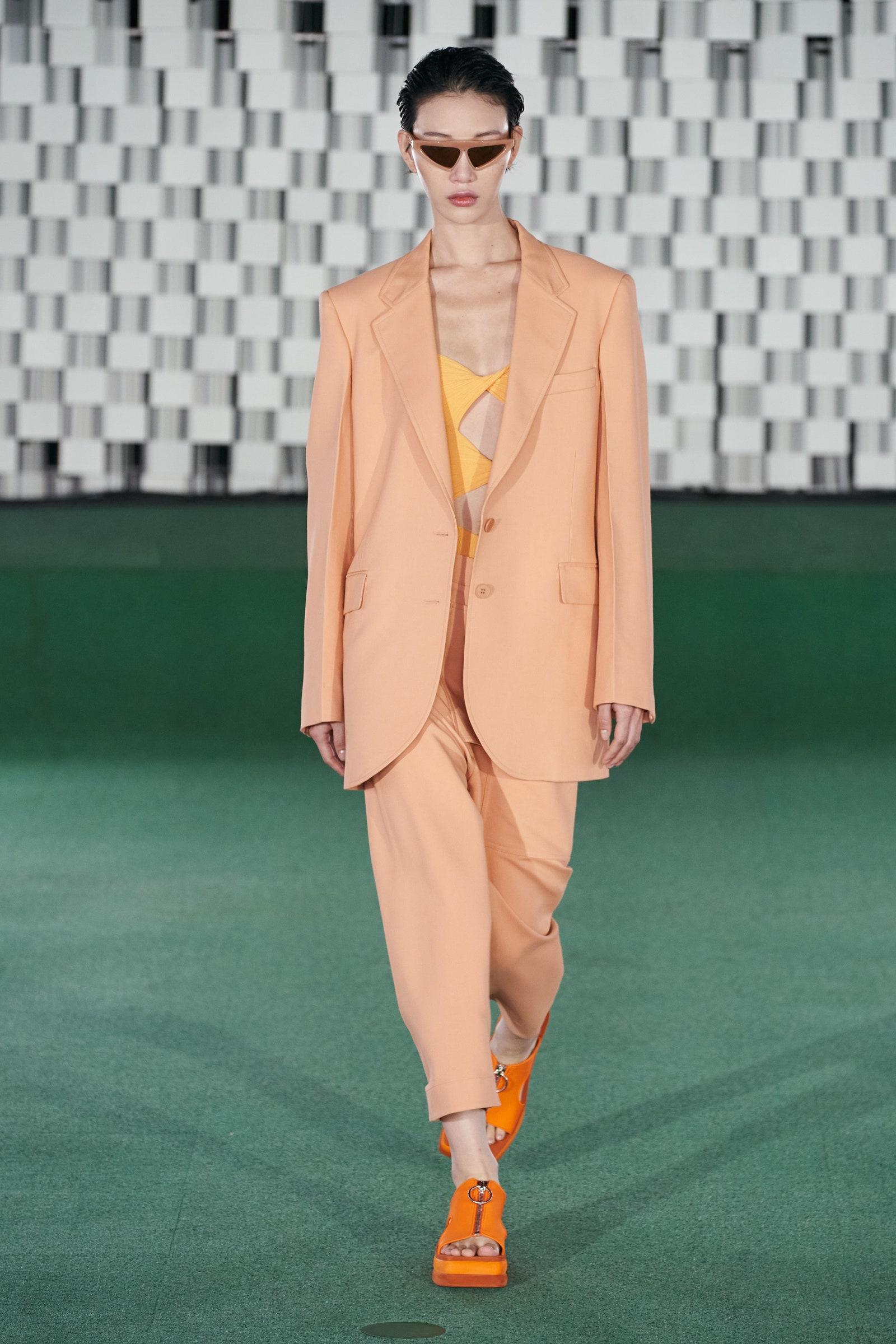 British designer Stella McCartney promotes solid-color suits with diamond-cut open-cut tops.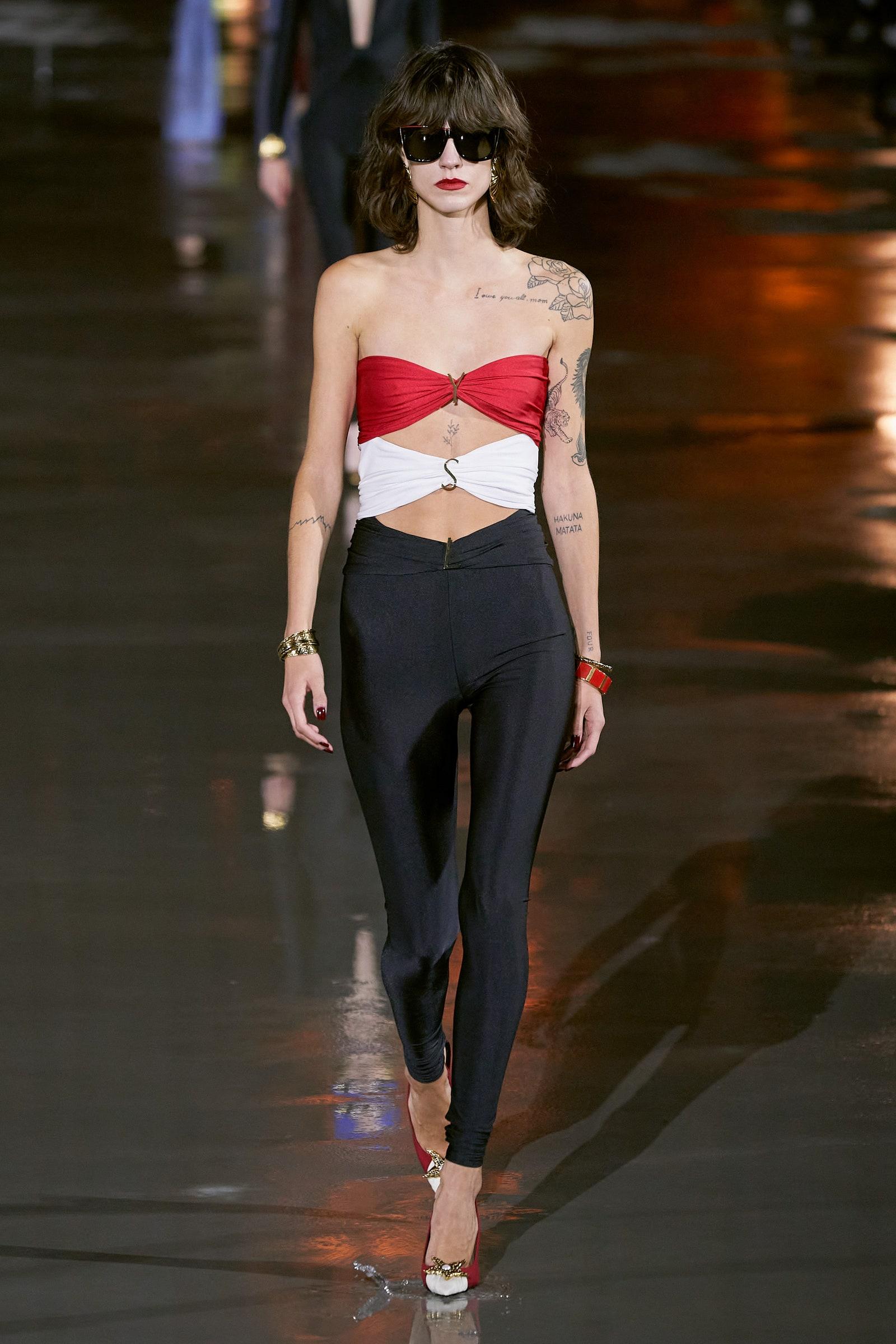 Valentino's lotus-pink camisole cut-out dress with ton sur ton handbag brings a stylish "playful" look.