Fashion has always been attractive because of its creativity, originality and weirdness. However, there are very "strange" designs at Fall – Winter 2012 Fashion Week.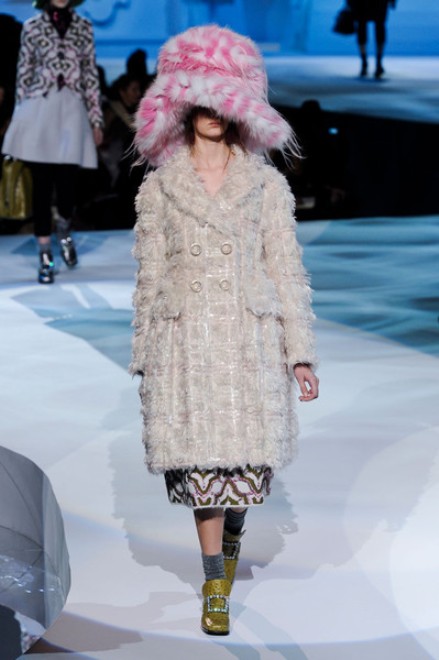 Marc Jacobs is known for his designs that are filled with unique and novel creations. However, the hat style inspired by Pam Anderson's legendary pink hat appearing throughout the Fall – Winter 2012 collection has been controversial. Is this hat specially designed for the Carnival?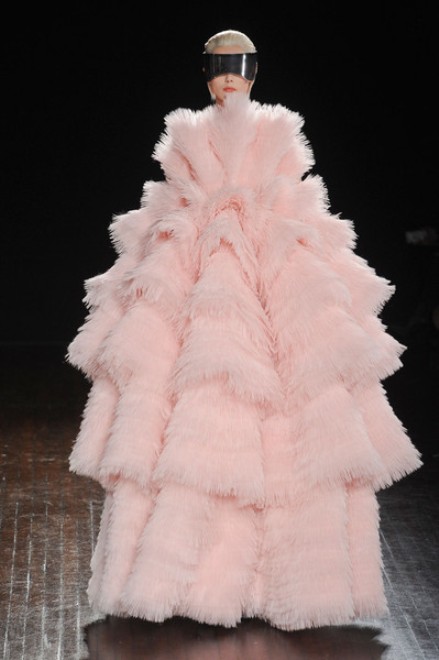 Alexander McQueen's "masterpiece" makes many people curious if any stars want to try?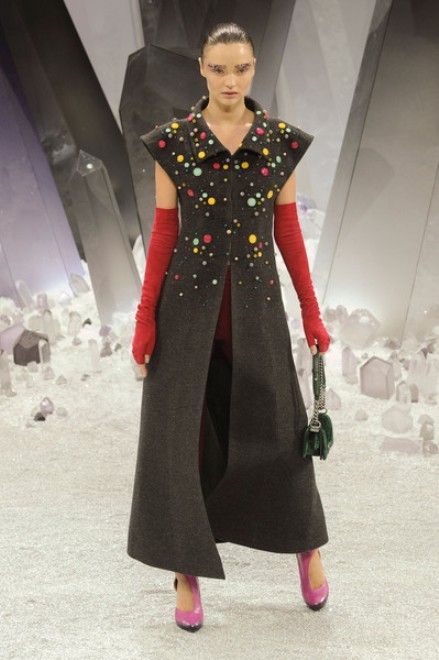 Obviously, Lagerfeld is the king of fashion, but sometimes, some of his designs make viewers feel quite funny.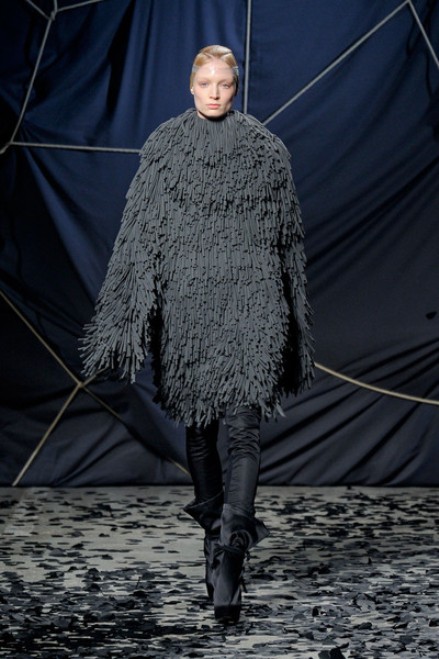 Gareth Pugh's "monster" shirt makes many people question whether it is soft or dense?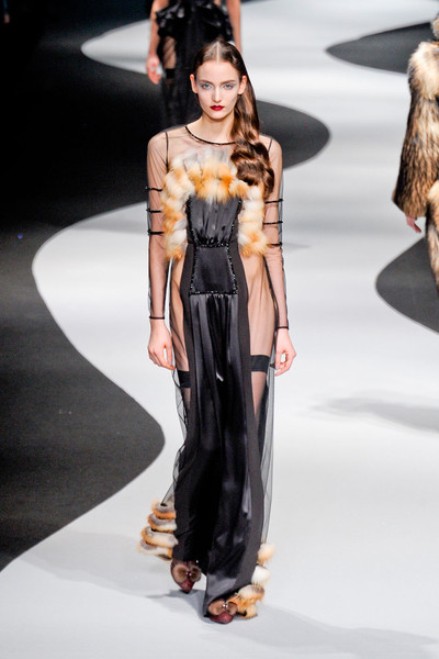 Victor & Rolf's design – chiffon fabric combined with fur in a irresistible way!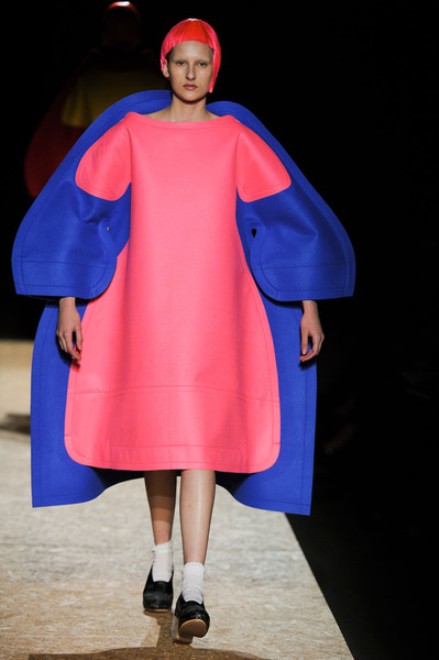 Commes des Garcon seems to have found the perfect solution to the combination: sleek fabric with oversized size!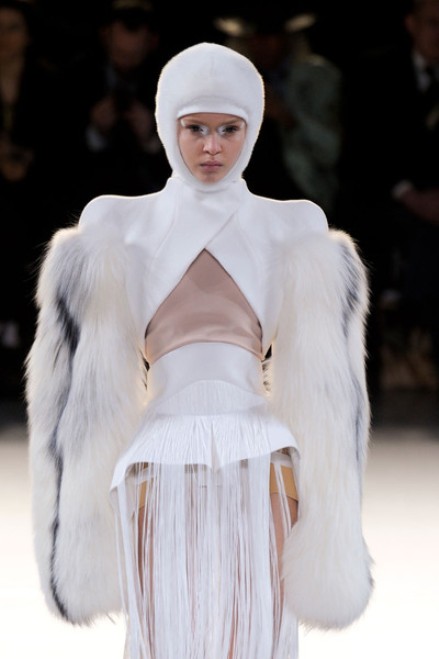 No wonder Thierry Mugler is one of Lady Gaga's favorite designers. And most likely this "monster" design will appear in the upcoming tour of the "monster queen".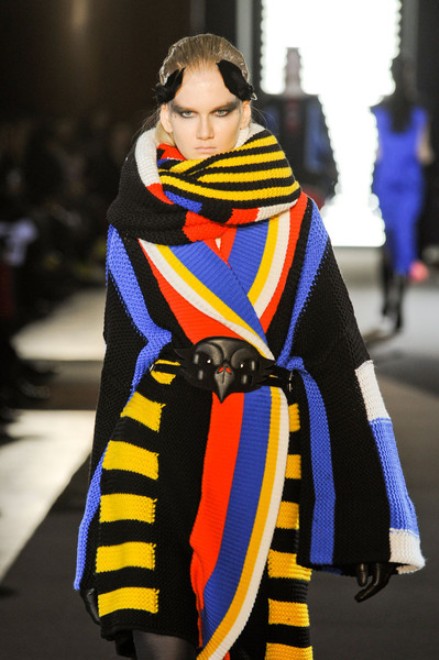 With impressive colors, designs by Jean-Charles de Castelbajac are always in the sights of pop star Katy Perry.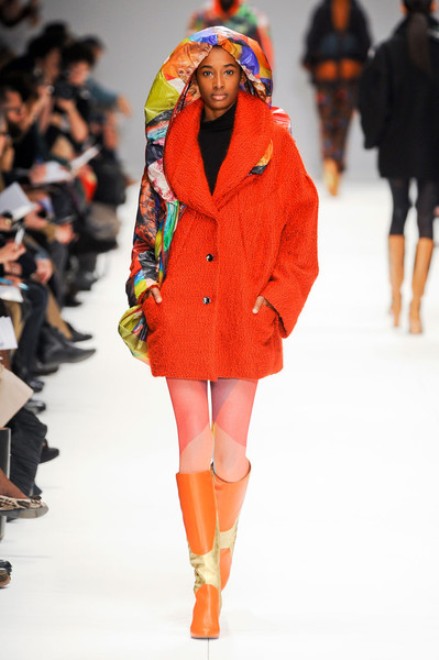 Most of Issey Miyake's Fall-Winter 2012 designs are highly applicable. However, with this jacket, it seems that the Japanese stylist is looking for a new experience?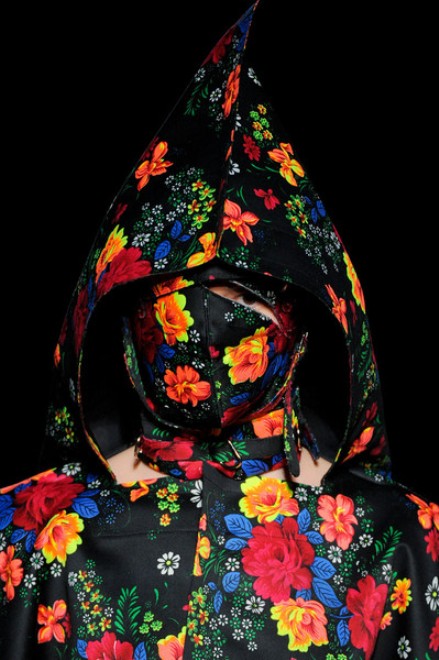 Commes des Garçon brings to Fashion Week Autumn – Winter 2012 a design "closed to the wall" and perhaps this is one of the "unique" designs of the fashion world.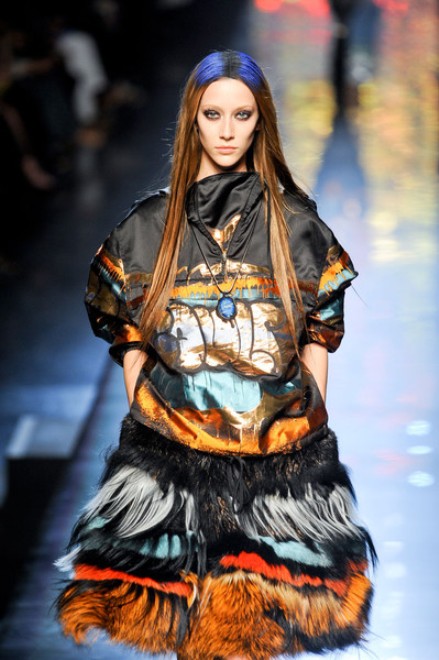 Through each collection, fashion legend Jean Paul Gaultier sends a message of its own. Is this leather skirt combined with feathers a new message that Gaultier wants to bring to fashionistas?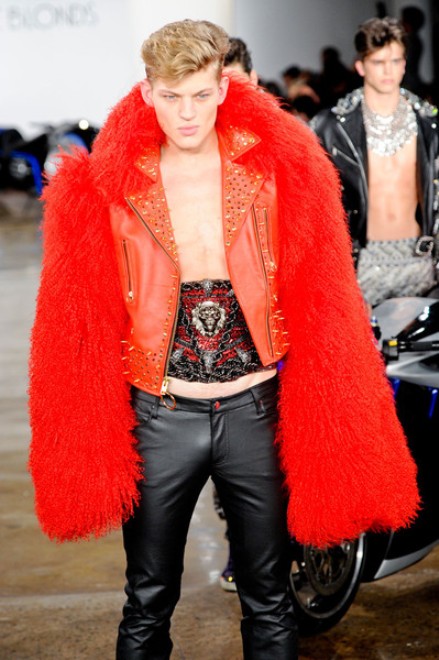 Elvis Presley's style-inspired coat is a bit bizarre when it comes to fur embellishments.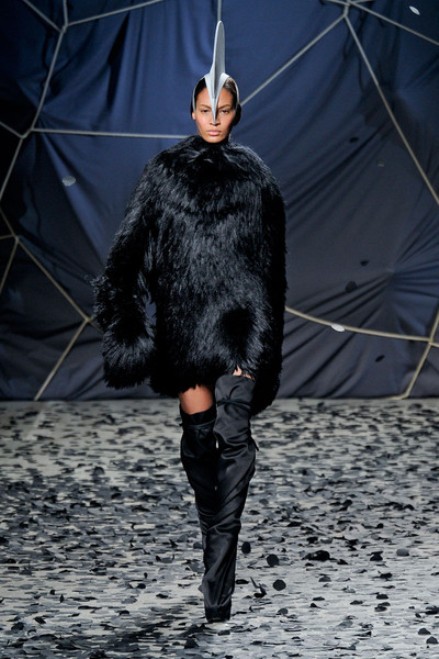 Gareth Pugh's shark hat is a design that is classified as "unique" for this fall – winter. High-soled boots with satin material are equally impressive.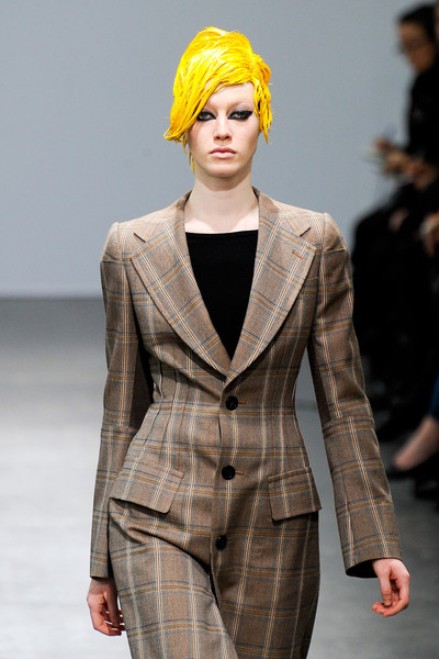 The designs in Junya Watanabe's collection are not the main topics of interest to fashion experts. In fact, the most noticeable thing is the striking and somewhat monstrous doll-style hair.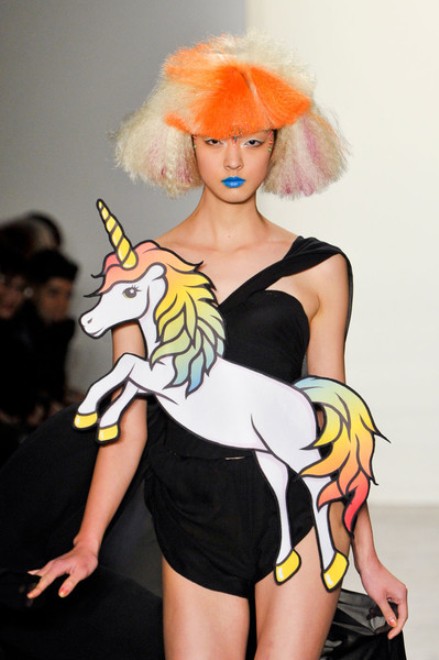 Jeremy Scott brings a funny horse to the Fall – Winter 2012 runway.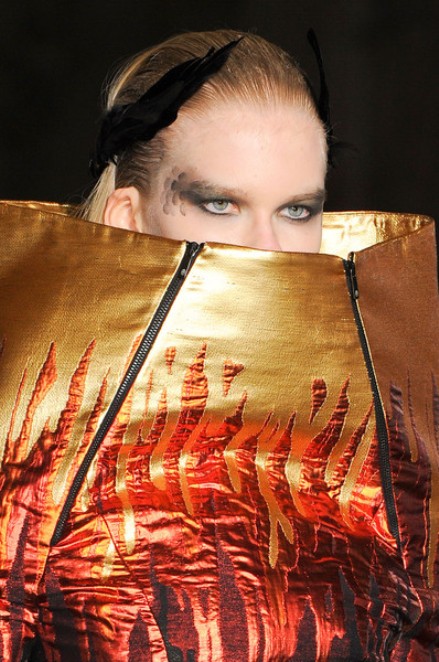 An extremely monstrous and rare design by Jean-Charles de Castelbajac during the Fall – Winter 2012 fashion week.