Currently, Taylor Swift is on The Eras Tour . During a performance last Sunday at Soldier Field Stadium located in Chicago, Illinois, USA, Taylor Swift encountered a problem while performing in front of more than 60,000 spectators. She swallowed… a bug while singing. Taylor Swift started coughing and it took a while for her to calm down after the incident.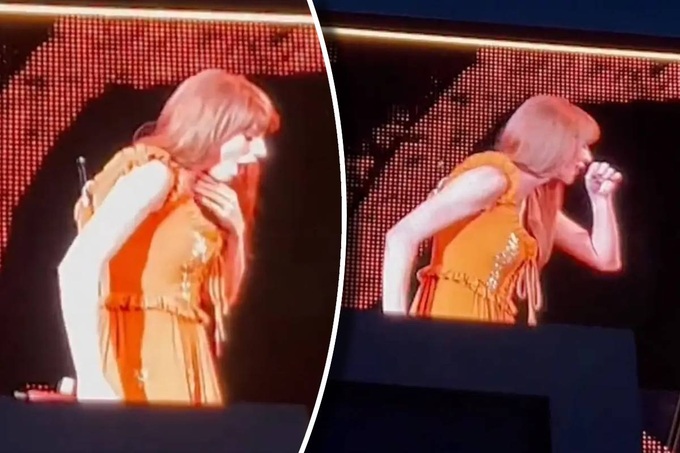 As soon as she regained her composure, the 33-year-old singer said with both honesty and humor: "I just swallowed a bug, I'm sorry, but it was quite delicious. God, you guys look. I'm fine, but I've swallowed it, I'll try not to swallow a lot of bugs, though I'm afraid this will happen again. Lighted stages always attract a lot of insects, anyway, This is fun, too.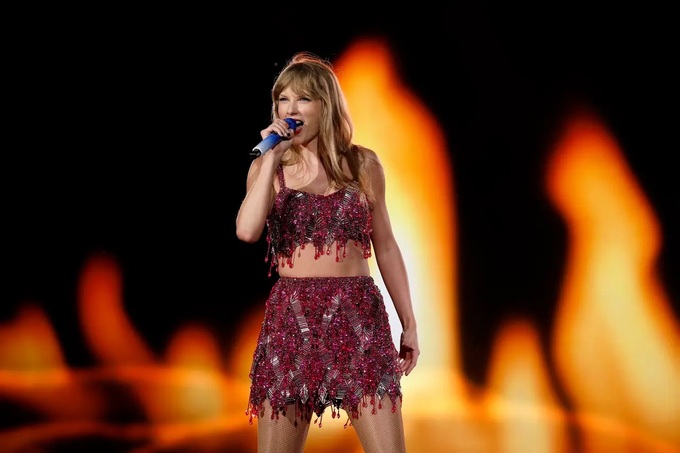 Taylor Swift laughed happily after the incident and even jokingly let the audience laugh with her after the ominous incident. Before that, when witnessing Taylor Swift coughing on stage because … swallowed bugs, the audience suddenly became quiet. Realizing this, Taylor Swift, with nearly two decades of theatrical prowess, quickly found a way to turn the incident into a humorous situation.