Dwayne Johnson, famously known as The Rock, has cemented his status as one of Hollywood's most prominent figures. Making a remarkable leap from professional wrestling to the world of acting, Johnson has secured a multitude of lucrative movie contracts and endorsements, establishing himself as one of the highest-earning actors in the entertainment business.
However, when compared to his idol Sylvester Stallone's recent paycheck for the Paramount series Tulsa King, Johnson's earnings seem relatively modest.
As per FANDOMWIRE, Johnson earned a substantial $700,000 per episode for his role in the HBO series Ballers. While this figure might be life-changing for the average person, it pales in comparison to the paycheck Stallone received for his role in Tulsa King. The legendary action star reportedly earned an impressive $1 million per episode for his first major small-screen role.
With a career spanning six decades, Sylvester Stallone is known for his Oscar-winning action movies and iconic roles that have stood the test of time. Although he has primarily focused on movies, Tulsa King marks his first significant role on television. In the series, Stallone portrays Dwight "The General" Manfredi, a mobster exiled in Oklahoma after spending 25 years in prison.
Discussing his character, Stallone explained that Dwight Manfredi is a complex individual with a dark side, yet he possesses wit and tactical skills. Having been at the top of his game before taking the fall for someone else, Manfredi experiences a revival and finds his philosophical side during his time in prison. Stallone further elaborated that Manfredi has regrets and remorse but returns to the only life he knows upon his release, expecting a reward. Instead, he is exiled to Tulsa as a form of punishment and is forced to start a new mob.
Interestingly, Dwayne Johnson has openly expressed his admiration for Sylvester Stallone and considers him one of his role models. Alongside Stallone, Johnson also acknowledges Arnold Schwarzenegger for their impact on his career. Johnson has often credited both actors for their kindness and support when he first entered Hollywood, stating that he was fortunate to have them as mentors.
Despite their friendship, Johnson and Stallone have yet to appear together in a film. However, they continue to pursue their respective projects. Stallone is set to reprise his role as Barney Ross in the fourth installment of The Expendables franchise. Johnson recently made a cameo appearance in Fast X despite initially announcing his departure from the franchise due to disagreements with his co-stars. This decision came after the box office failure of Johnson's film Black Adam released by Warner Bros. Studios.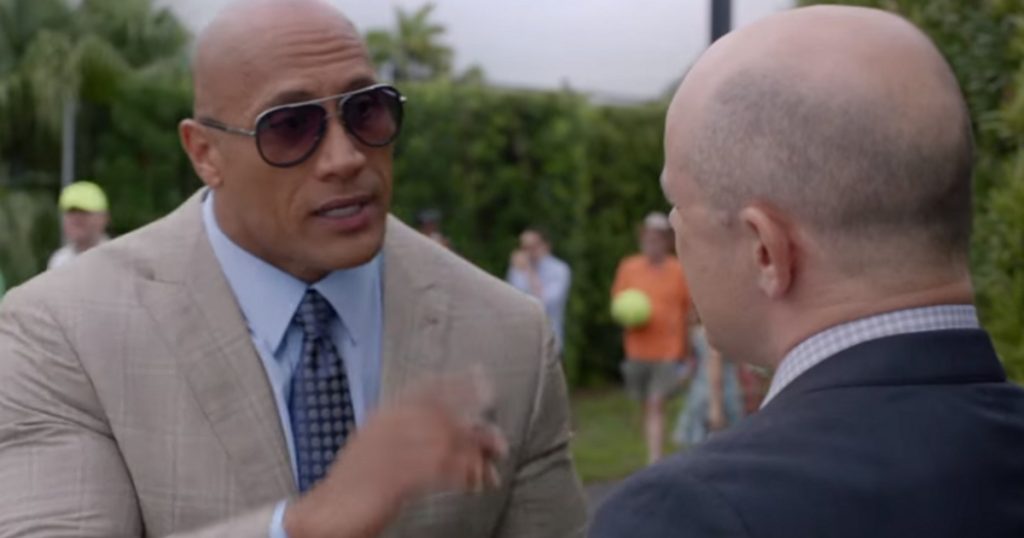 As fans eagerly anticipate Stallone's return to The Expendables and enjoy Johnson's surprise cameo in Fast X, it is evident that both actors remain busy and continue to entertain audiences worldwide. While Dwayne Johnson's $700,000 per episode salary for Ballers may seem substantial to most, when compared to Sylvester Stallone's $1 million per episode earnings for Tulsa King, it becomes clear that the legendary action star's paycheck far surpasses that of his younger counterpart.