Dubbed the "Eccentric King", Rick Owens has always shown an interest in bizarre ideas and designs. For those who are interested in fashion weeks, you will remember the image of male models showing off their sensitive points in the right cut "private area" design in the introduced men's fashion collection. last January.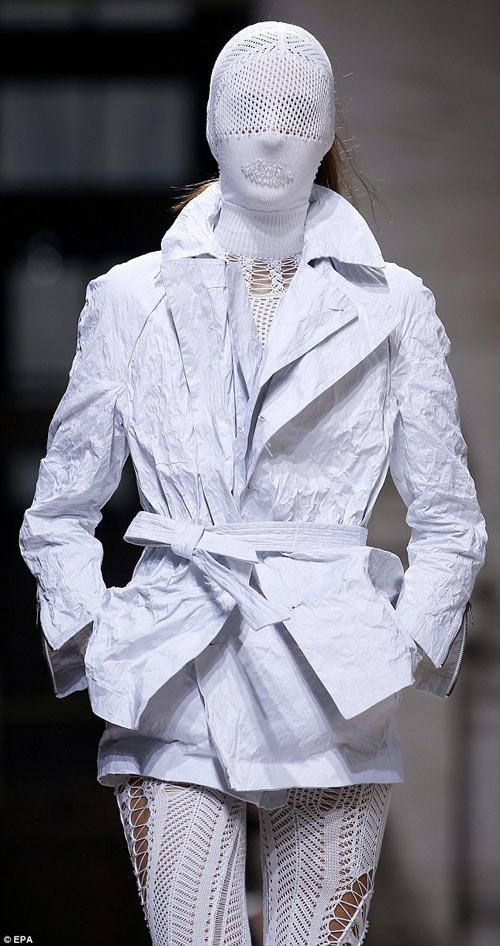 Not stopping there, at Paris Fashion Week spring-summer 2016, Rick Owens continued to shock with the idea of creating an unprecedented catwalk.
Normally, when going to a fashion show, the audience will expect to admire the beautiful long legs, wearing impressive and beautiful outfits. However, with designer Rick Owens, he made a difference when he applied the idea of "human performer" instead of presenting design.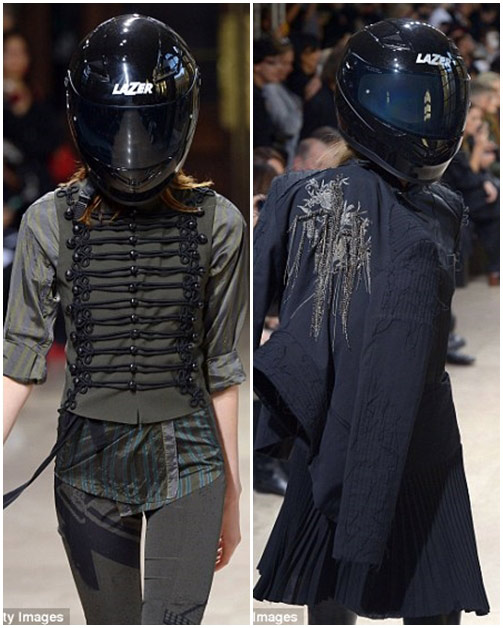 Backstage, designer Rick Owens eloquently announced that his spring/summer 2016 fashion show will celebrate "love, humanity, sensibility, feminine beauty and the power of womanhood." female".
Accordingly, he let the models wear another model in the position of hanging upside down or hanging over the shoulder or clutching on the back like a backpack.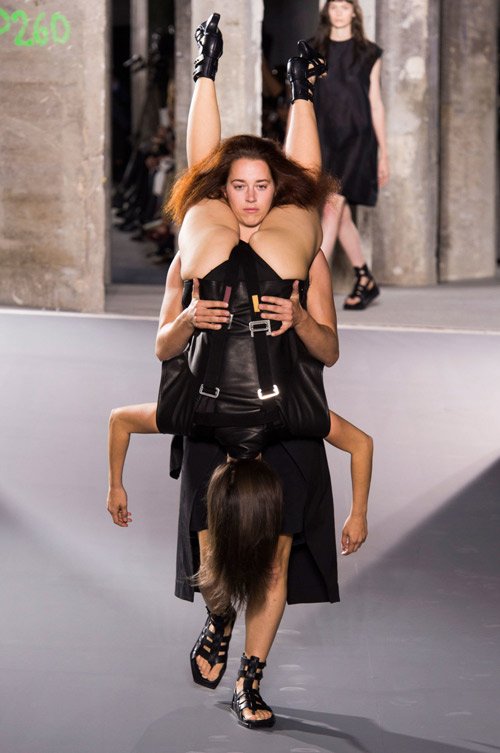 Rick Owens' unique "2 in 1" performance
A model "passing boo" another model with a very… paradoxical pose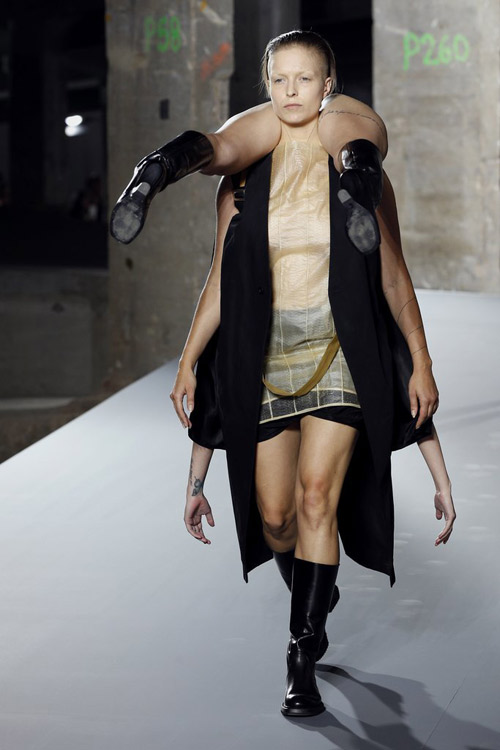 They are carried on their shoulders like… a backpack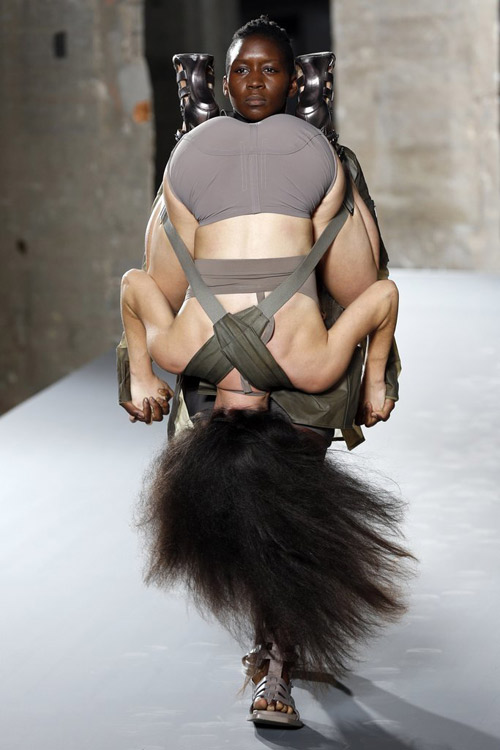 Or hang upside down on the chest like a baby carrier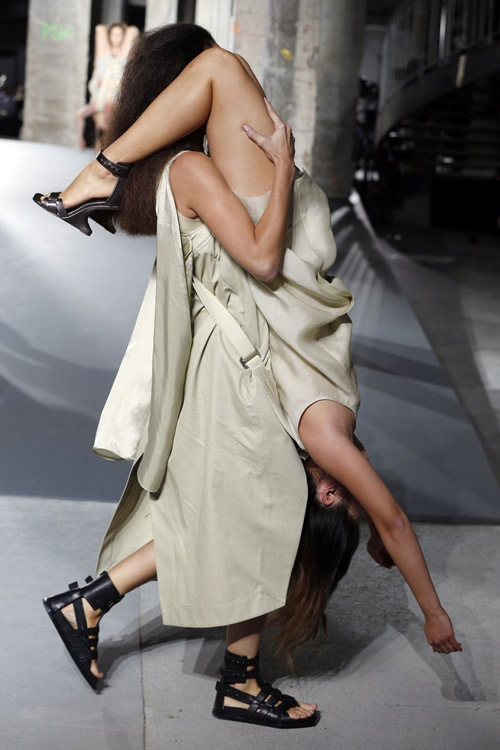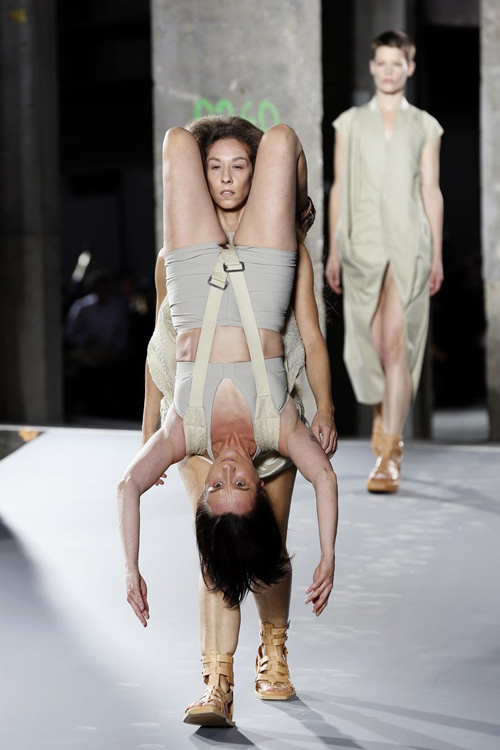 According to Rick Owens, this concept of performance shows the strength and beauty of women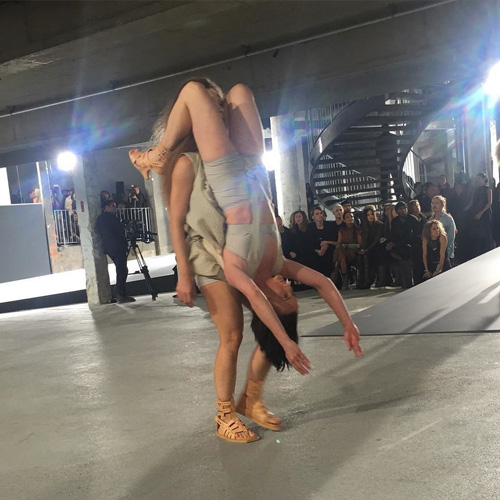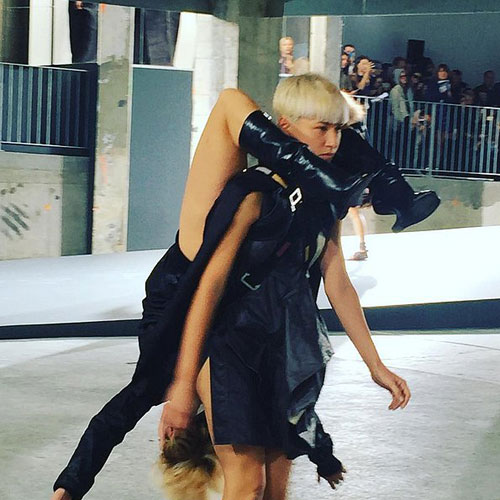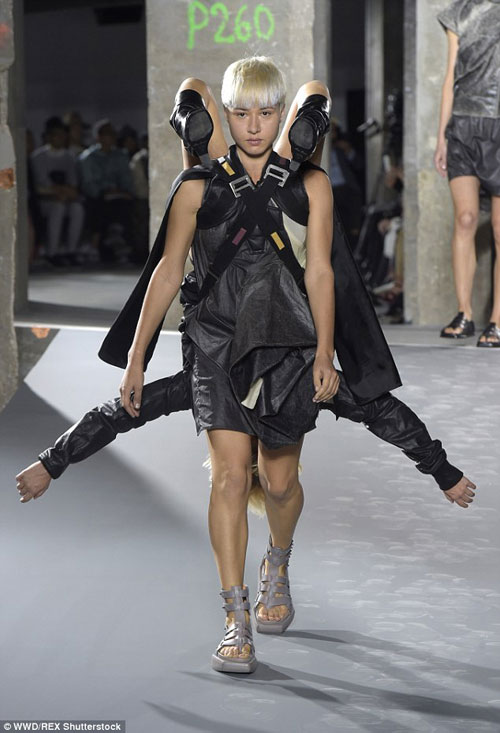 Video of the paradoxical performance at the spring/summer 2016 fashion show by Rick Owens
As of day 3, the runway of Paris Fashion Week Spring/Summer 2016 was filled with unique ideas such as models wearing motorcycle helmets and full face masks at the AF Vandevorst show: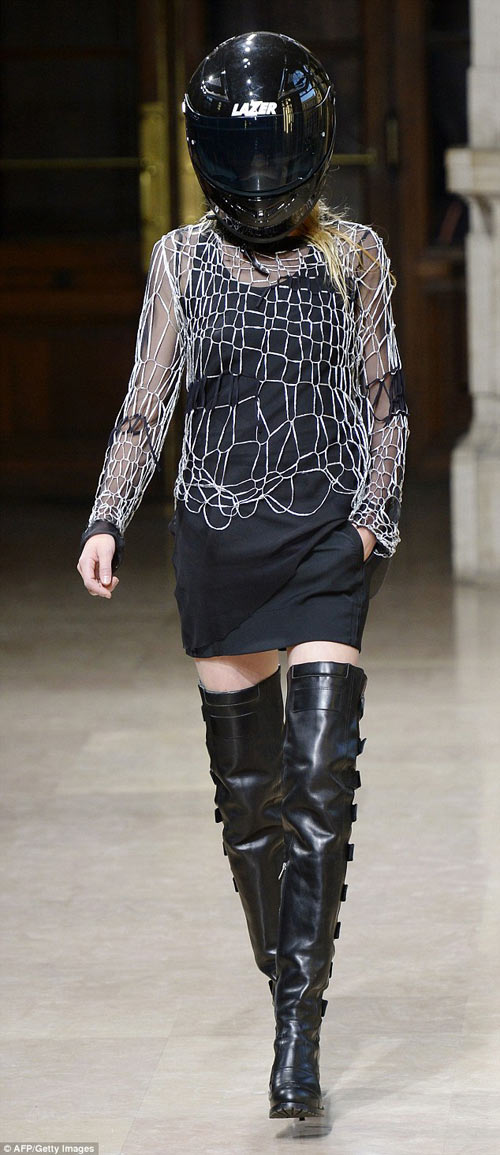 At the AF Vandevorst show, the model appeared with a massive motorcycle helmet and knee-high leather boots.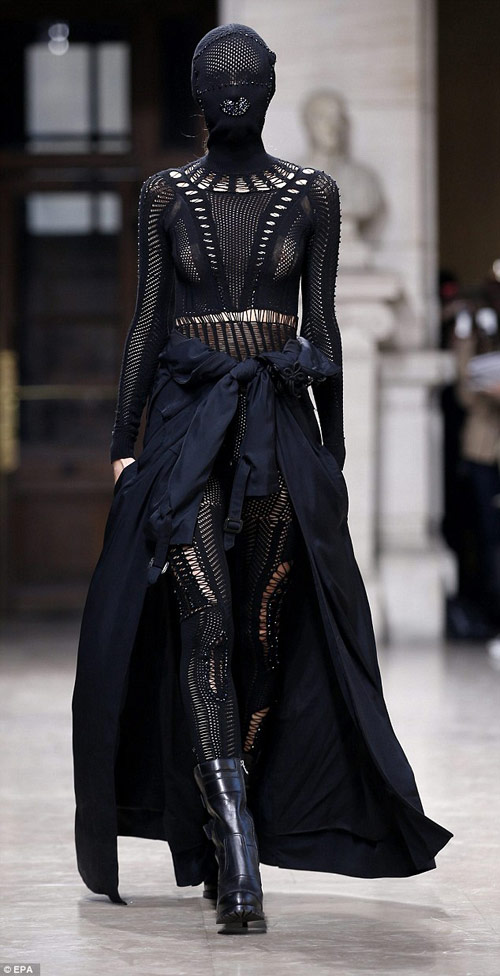 AF Vandevorst continues to shock with the image of a model wearing a gothic inspired outfit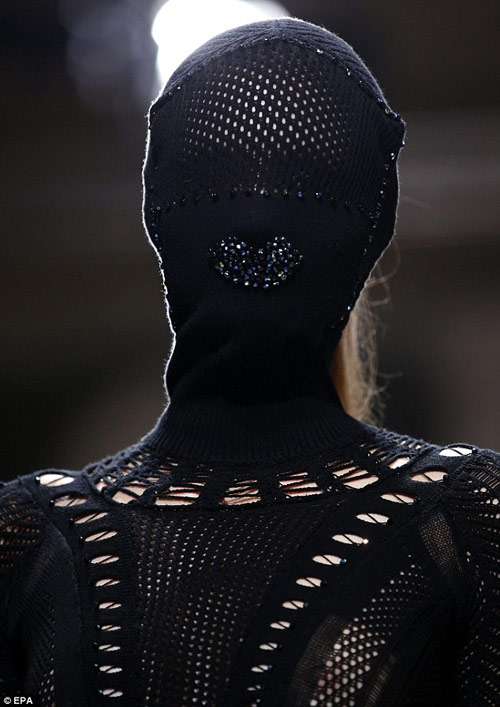 Model wearing a full face mask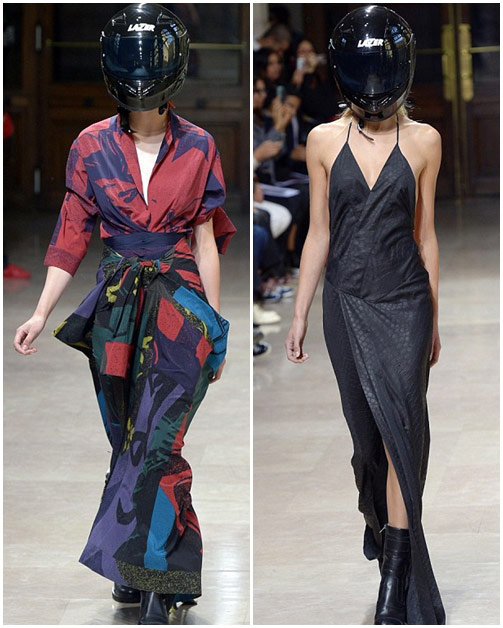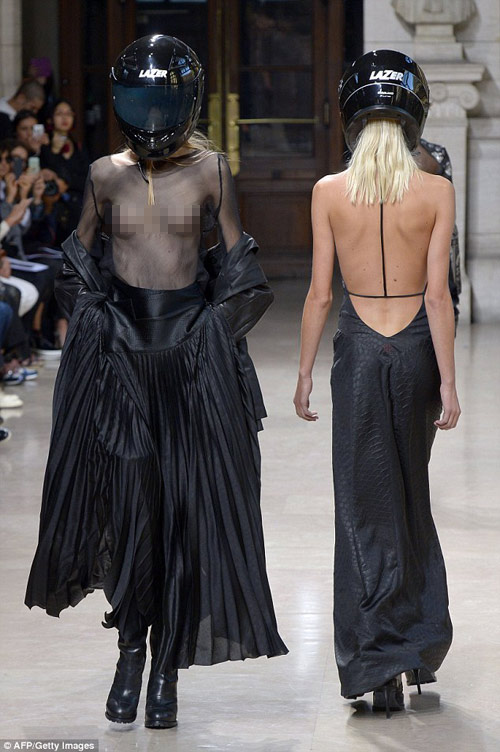 The model is dressed very sexy but on her head is wearing a very pitiful helmet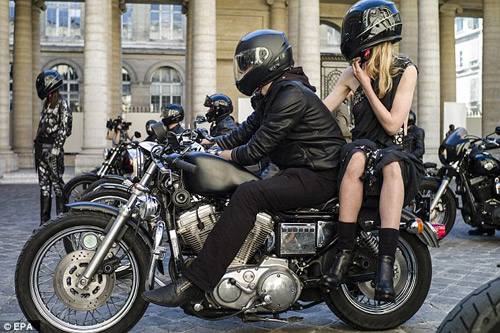 AF Vandevorst's models caused a stir from the moment they appeared in the lobby of the venue