The model wears an outfit studded with ribbon badges from Pam Hogg's collection.
Along with New York Fashion Week, Milan Fashion Week, Paris Fashion Week, London Fashion Week is one of the four largest fashion weeks in the world. Starting from September 13 to 17, London Fashion Week has attracted the attention of fashionistas everywhere.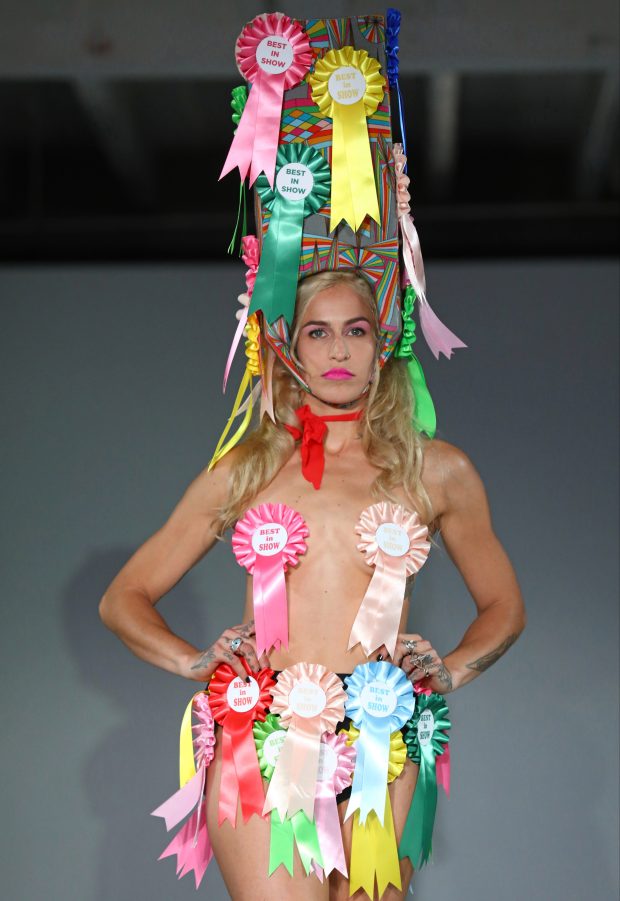 In addition to the unique, fresh, predictable designs of the designer, there are still a number of collections that challenge the viewer's gaze and thinking.
Pam Hogg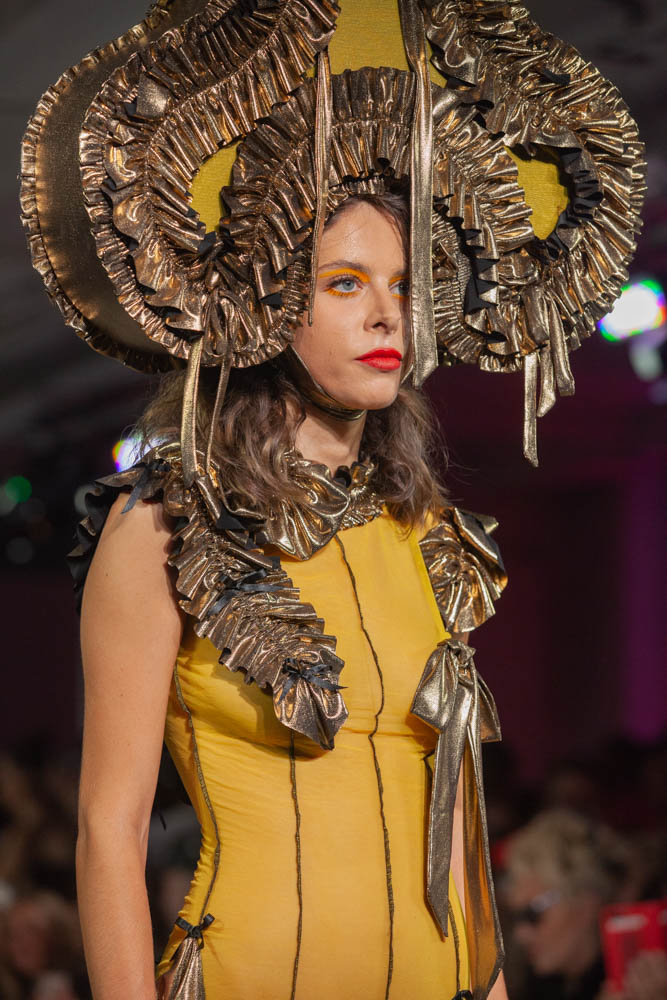 The model wears a giant hat tied with ribbons.
For this year's fashion week, Pam Hogg sent a collection inspired by ribbons and badges. True to his aloof nature, the designer from Scotland has surprised many people by creating outfits like no other.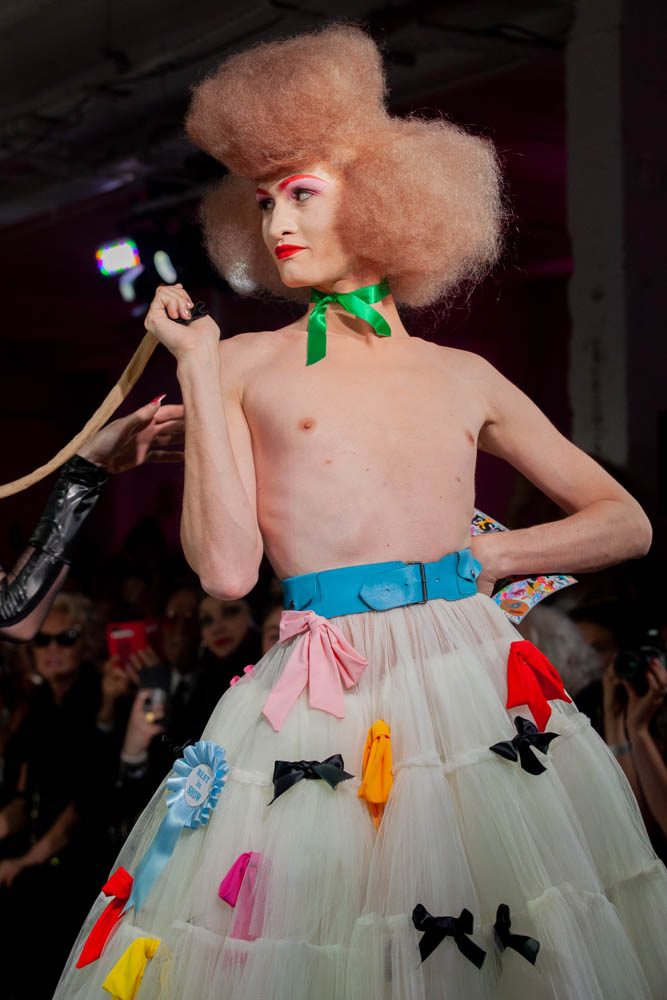 The male model is topless, wearing a flared skirt full of bows and a ribbon around her neck.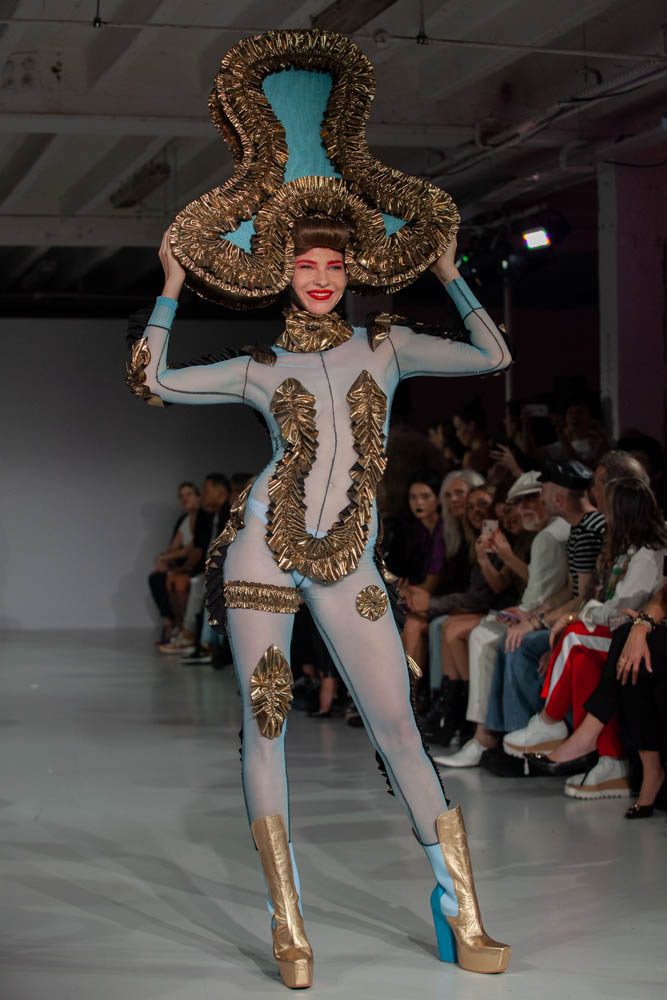 The see-through garment is covered with ribbons.
Matty Bovan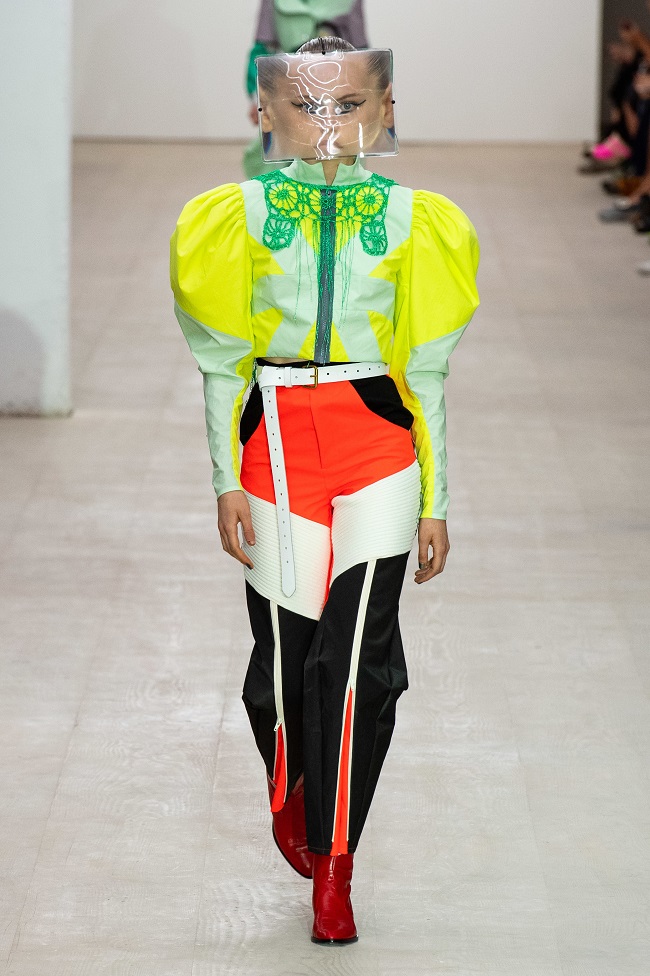 The rectangular block in front makes people look like aliens.
Right from the first design, people were stunned to see the model appear with a rectangular block exaggerating the size of the face, looking weird. Matty Bovan does not want fashion to be a mass production, he wants to create beyond the framework while conveying political views.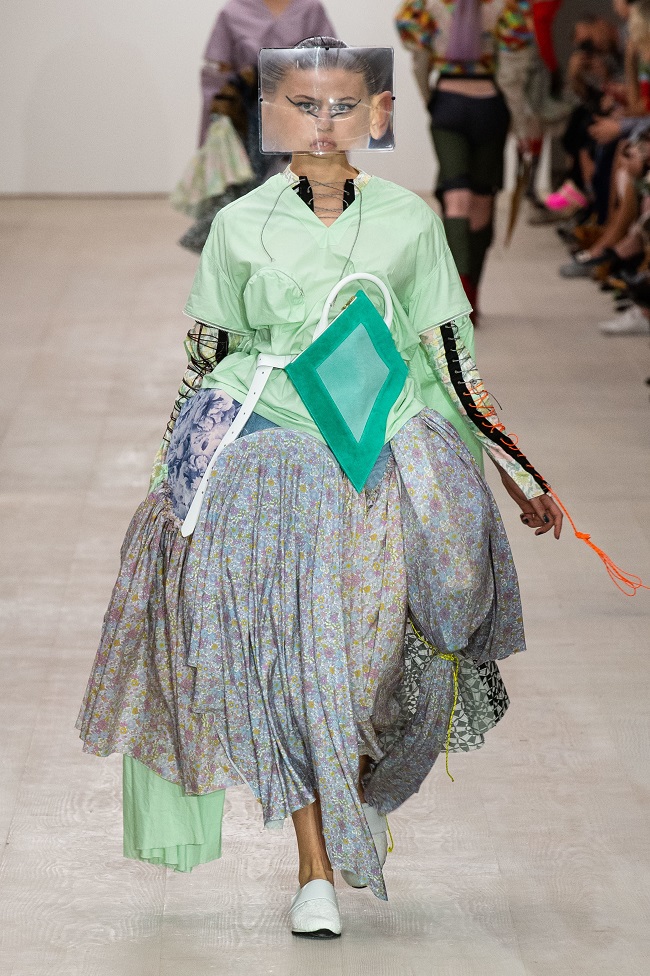 When we wear these boxes we don't really know where we're going.
Chalayan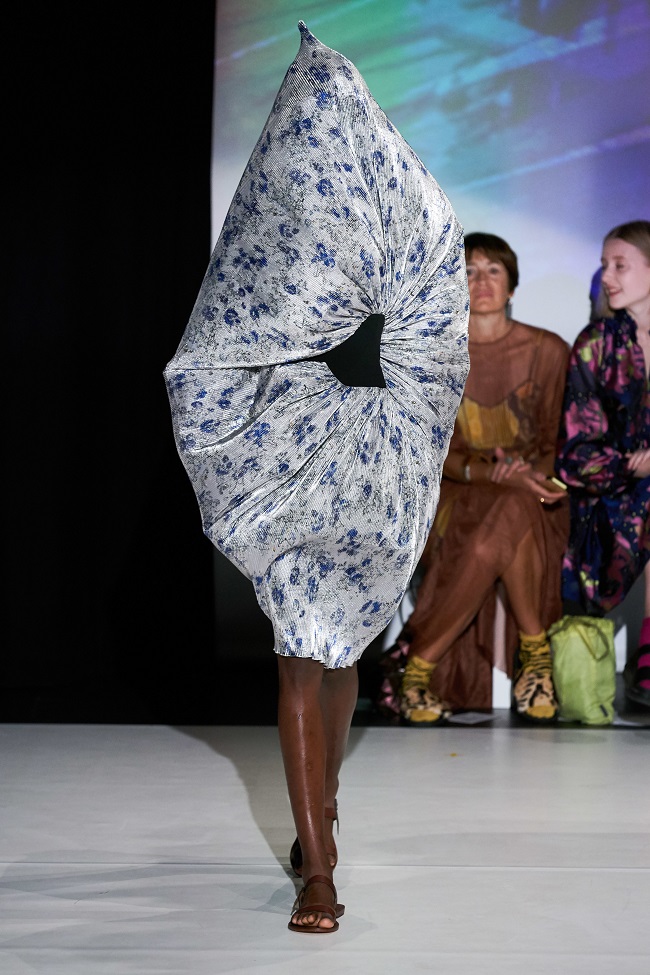 The confusing dress covered the model like a cocoon.
London Fashion Week is not the only catwalk of British designers. Designer Hussein Chalayan with Turkish nationality of Cypriot origin has brought his unique collection. "I started with reason but then I went with instinct" – he said of the inspiration for making these designs.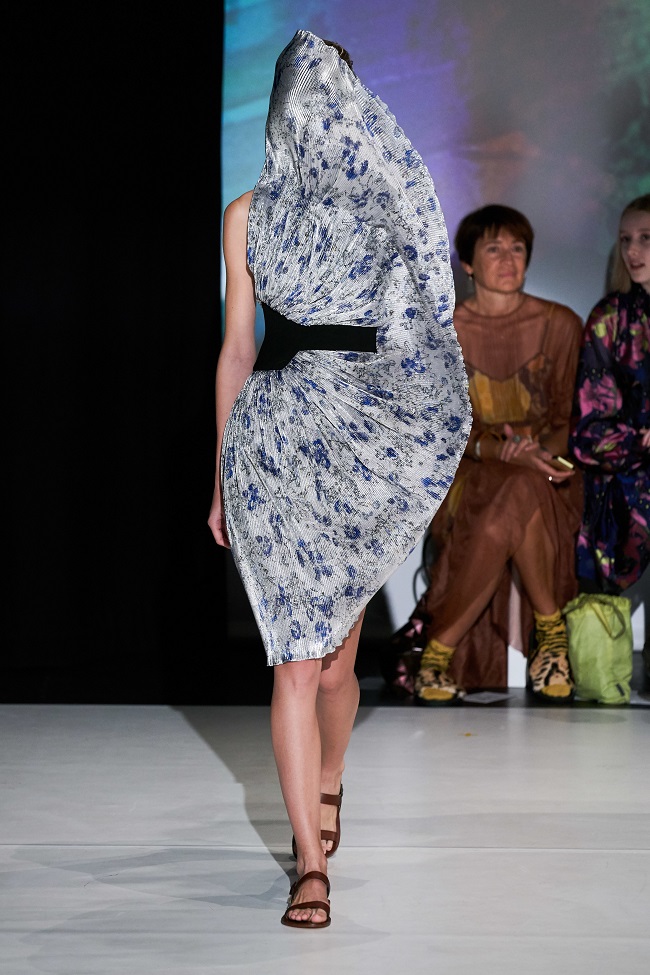 Another model veiled dress by Hussein Chalayan.
Visually challenged outfits at Fashion For Relief
Naomi Campbell's Fashion For Relief event took place within the framework of this year's London Fashion Week.