Grace Ciao, a 23-year-old Singaporean woman, is famous on social networks for her impressive collection of fashion designs made from fresh flower petals.
Grace Ciao is known for her collections of sketches of real flower petals on paper. By combining a love for design and a hobby of playing with fresh flowers, the young Singaporean designer has created many fashionable works.
Grace "draws" the dress pattern with fresh petals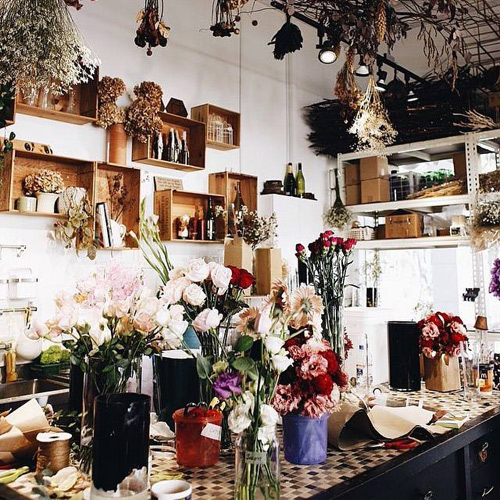 Grace graduated with a degree in Business Administration from the National University of Singapore. With her love for fashion and her natural talents, Grace is now a young designer who runs her own fashion brand in Singapore.
From a young age, Grace loved playing with dolls and often used fabric from old clothes to make new clothes for them. A little older, that hobby has also grown and Grace has many new ideas for her works. Instead of just using pencils and paints to sketch, he often uses real flower petals with natural colors to illustrate.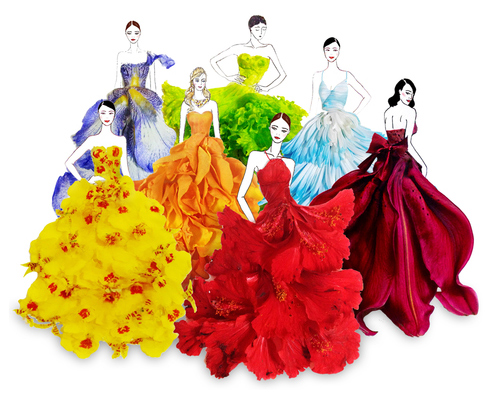 Close-up of evening gown design made of flower petals
The young designer's office is full of flowers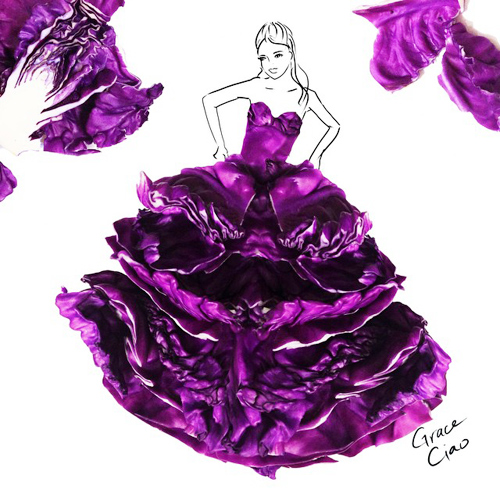 The small veins with the soft, natural color transitions of the petals are the highlights that make up the unique beauty of real flower sketches on paper. She often arranges the petals to first create the volume for the dress pattern, then uses the same color watercolors to fill in the missing areas.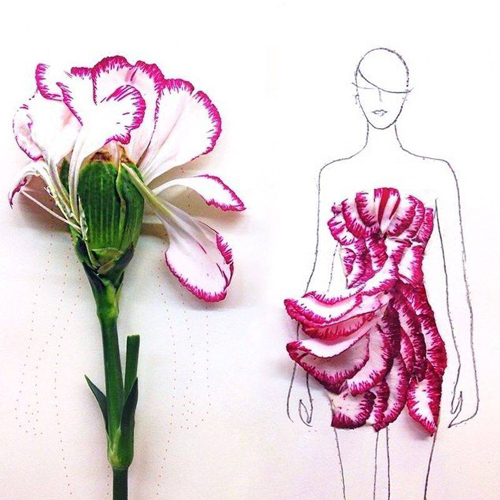 The white and purple colors of the carnation petals are cleverly used to imitate the attractive ruffled details.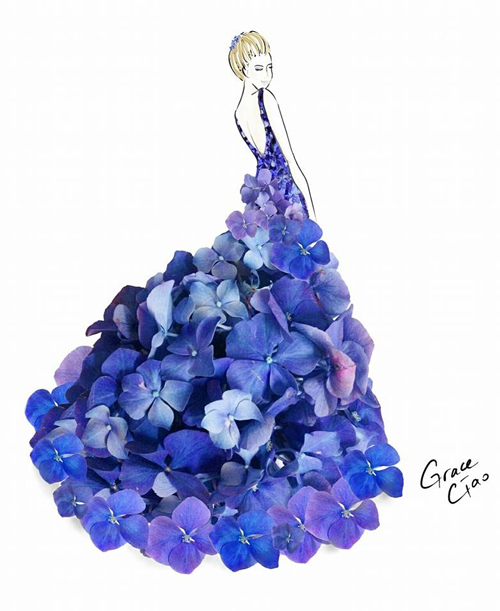 Blue hydrangeas give the evening dress an elegant and attractive beauty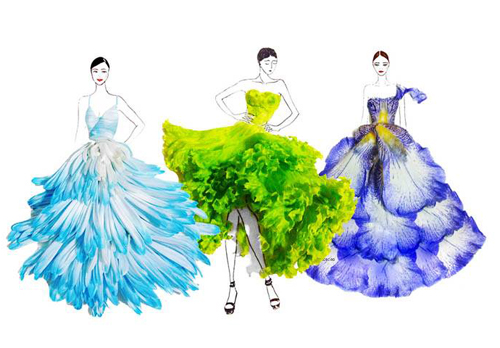 Lettuce or purple cabbage leaves also "made" beautiful skirts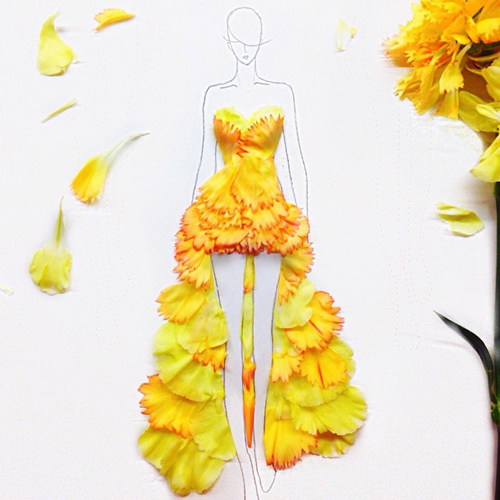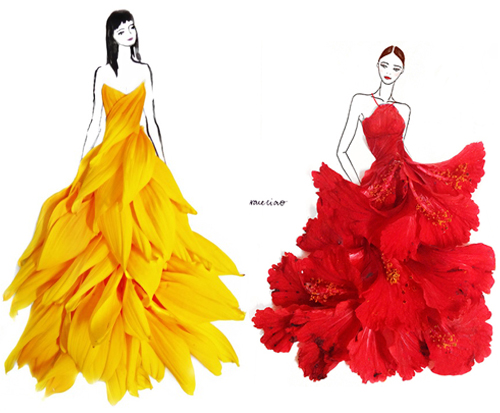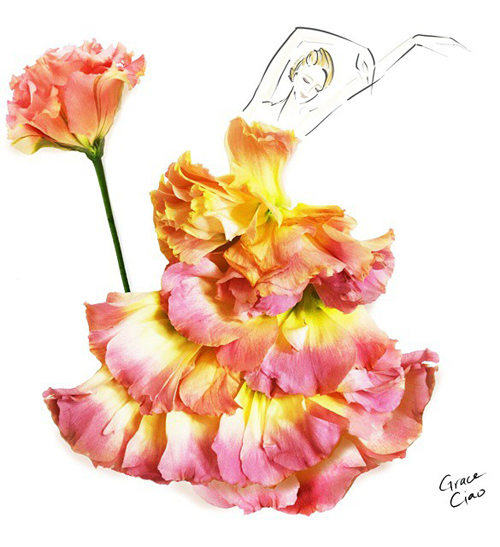 Each type of flower gives Grace unique creative inspiration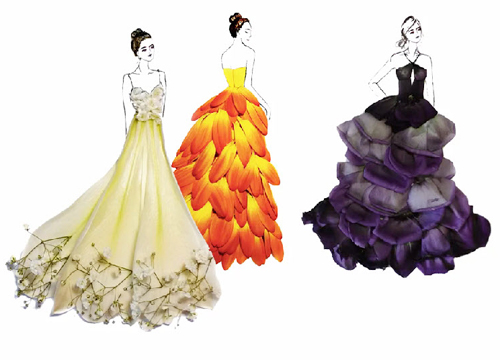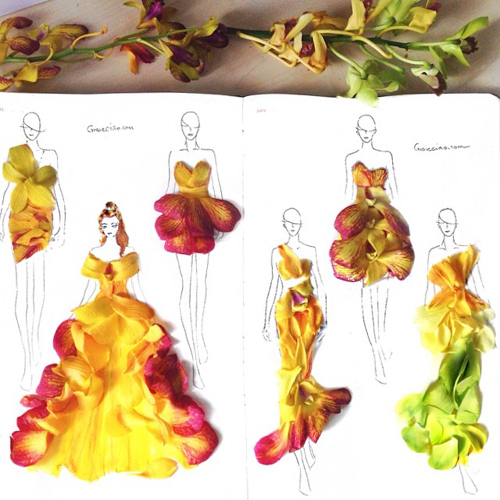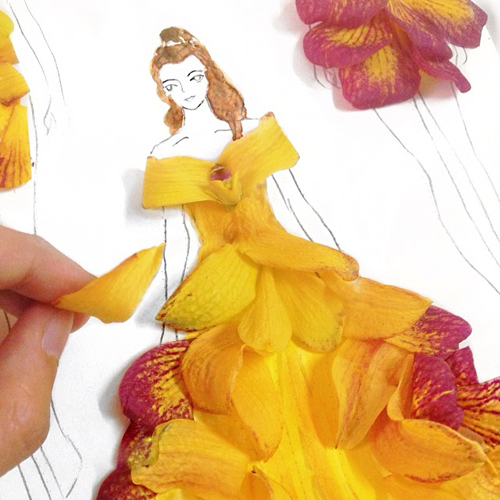 Beautiful evening gown from orchid petals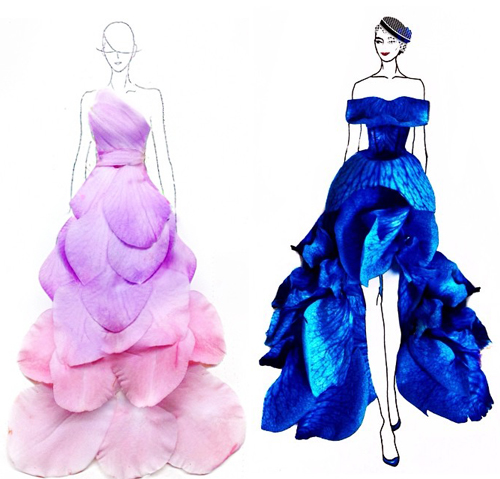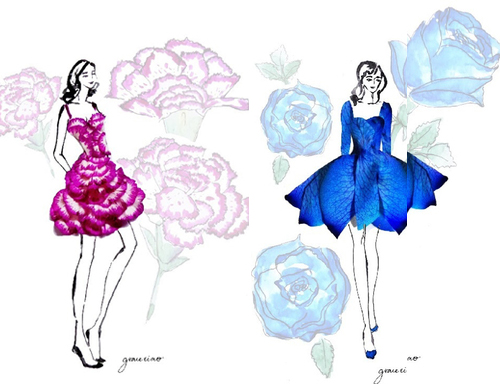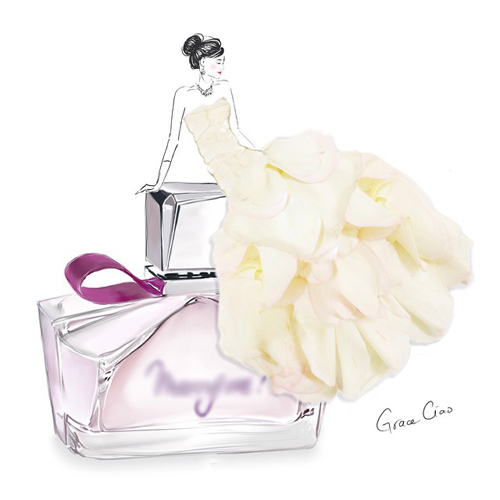 Grace's work was used in a promotional campaign for a perfume company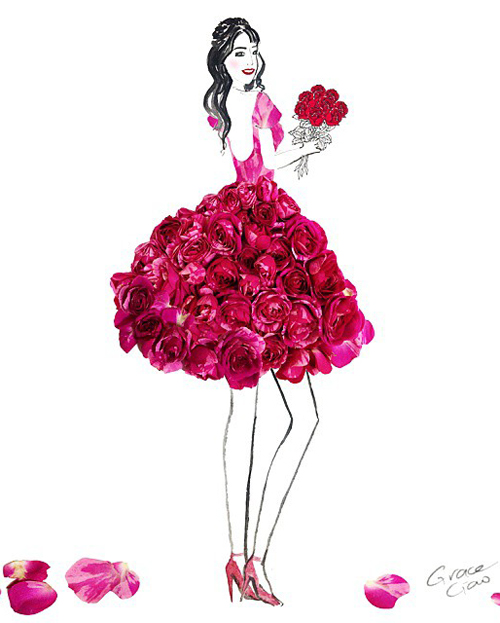 The petals of all kinds are well placed in the drawing, which is very suitable in terms of lines and colors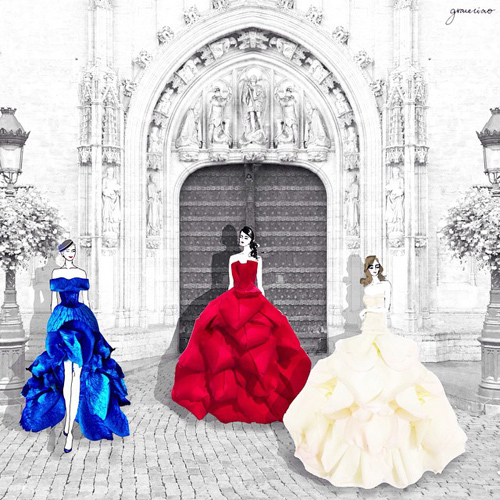 The beautiful petal dresses are placed in the drawings in dramatic perspective