Taylor Swift is accustomed to criticism, both giving and receiving. As a highly successful artist, she has amassed fans and foes alike (hello, Kimye), and now Miley Cyrus has taken a jab at her, igniting backlash from Swifties.
Look, Taylor Swift is a musician with a lot of talent. She is a singer who has won awards and whose performances are always amazing. Her fans are crazy, but in the best way. But when a recent article in the New York Post said that "everything" Britney Spears has done, Taylor Swift does better, it hit home with many of Swift's fans.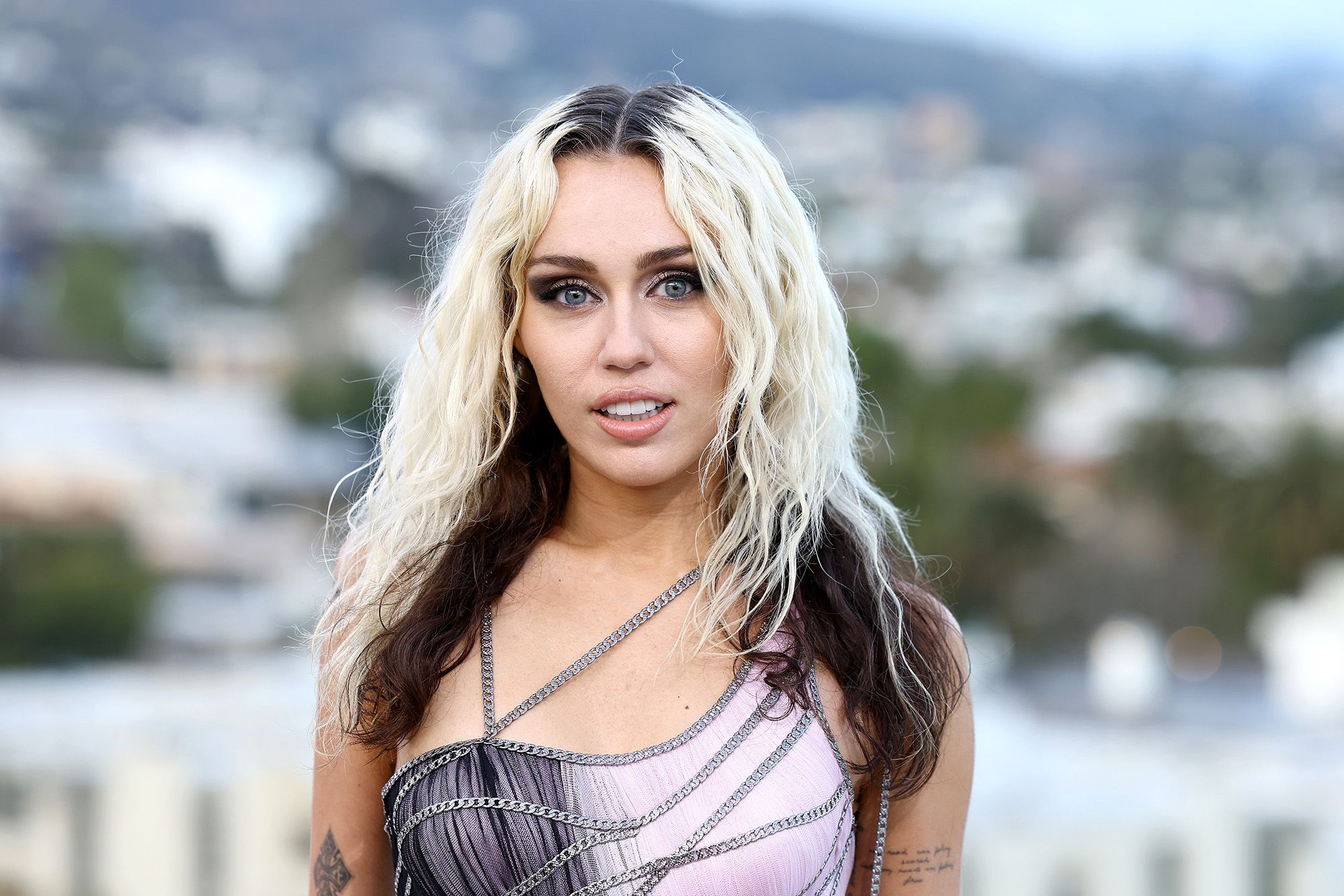 The article compares Swift and Spears in several ways, such as their drama at awards shows, their famous ex-boyfriends, and their many albums. In the end, it says that Swift's career is "better" than Spears', even though the two have a lot in common.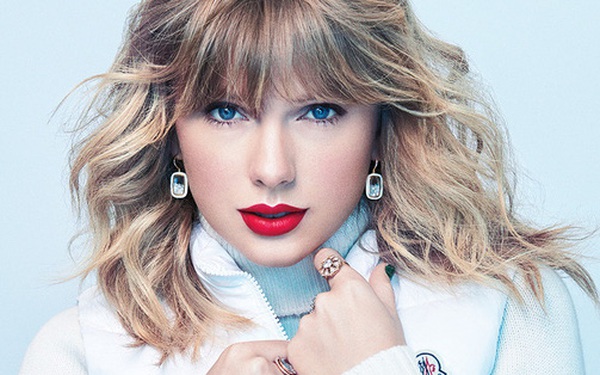 But look, we're not here to argue about who is the better artist (c'mon, guys, let's just be thankful that both have given us music that is catchy as hell). We're here today because the article's opinion got a lot of attention from fans, and Miley Cyrus seems to be throwing shade at Taylor Swift in response.
In response to the article, an Instagram video was posted that seemed to show celebrities like Lady Gaga, Demi Lovato, and Rihanna laughing at the New York Post's headline that said, "Everything Britney did, Taylor does better":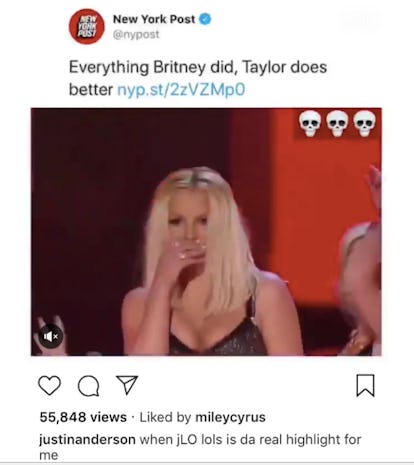 I can't say that Miley liking this video is necessarily "shade" because I like it too. Even the original claim that Taylor Swift is better than a pop legend like Britney Spears was controversial, and I would argue that the two shouldn't even be compared. So, I get why Swifties might think that Miley liking this reaction post is a dig at them. When Cyrus told The New York Times in 2015 that she didn't want to be in Taylor Swift's "squad," it was a bit of "drama" between the two singers.
She told the outlet that Swift's group was made up of "musicians, actresses, models, and business owners," but she still didn't want to live that way. She told the news source:
I don't want to join the team. None of my friends are famous. This isn't for any other reason than the fact that I'm inspired by real people living real lives.Then there was that time when Taylor Swift's music video for "Look What You Made Me Do" looked a lot like Miley Cyrus' music video for "Can't Be Tamed" from 2010. Fans of Miley Cyrus pointed this out to Swift: