Taylor Swift: 16 Years of Musical and Style Transformations. Swift started out as a country singer-songwriter on her 2006 self-titled debut album, but she has since moved into pop, indie folk, and other genres. She has had eight No. 1s on the Billboard Hot 100, created a loyal fan base, and won the Grammy for album of the year three times, for Fearless, 1989, and Folklore. She is only the fourth person, and the first woman, to win that prestigious Grammy three times.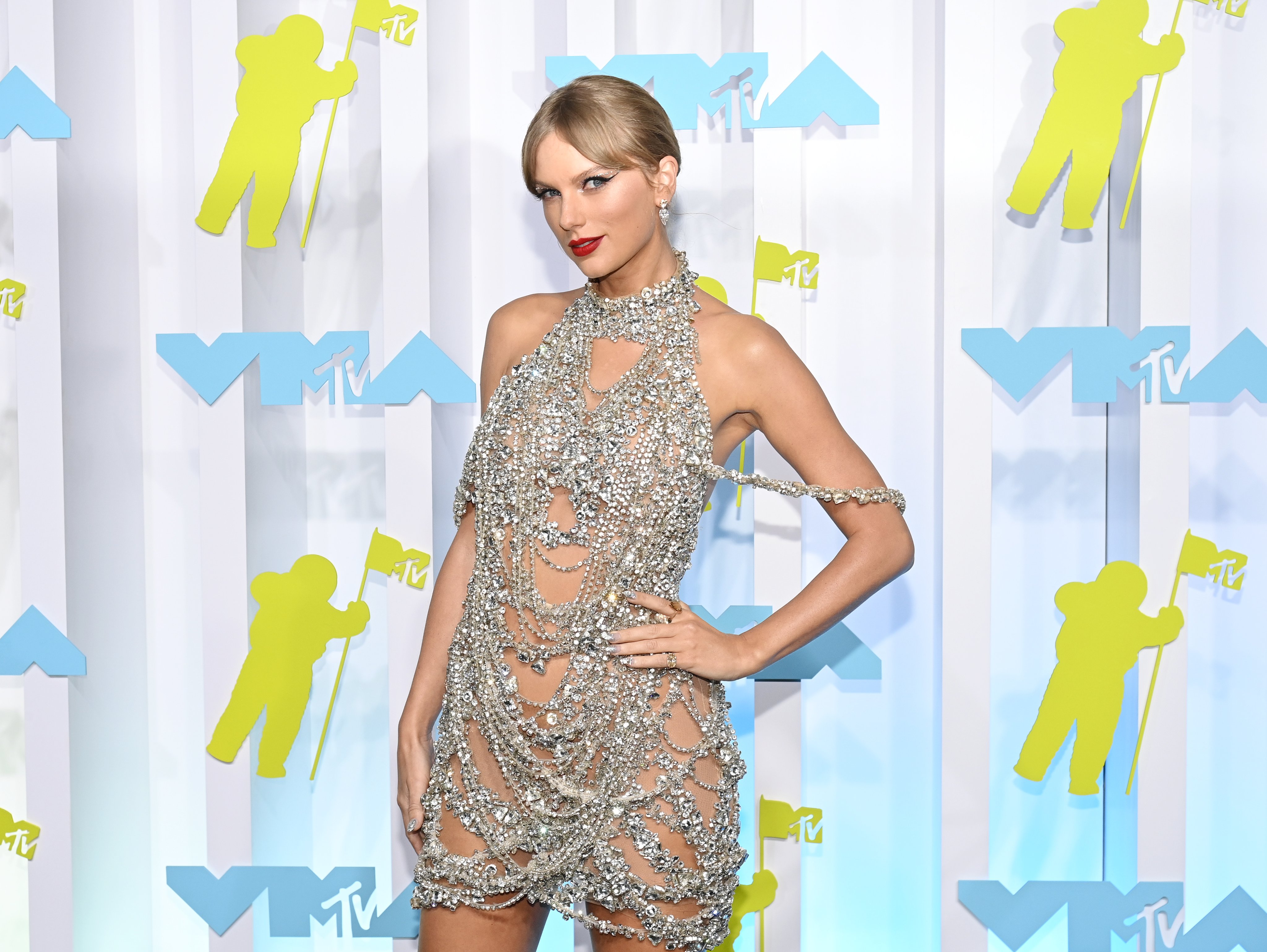 Her style has grown with her. She used to be known for her blonde curls and sparkly stage dresses, but now she wears brightly colored florals and patterns with more grown-up shapes.
Taylor Swift's style has changed over the years, from teen country looks to the classic red lip that we like. Keep reading to see how her style has changed.
2006
CMA Awards, 2006
CMT Awards, 2007
2007
Grammy Awards, 2008
Metropolitan Museum of Art Costume Institute Gala, 2008
November, 2008
CMA Awards, 2008
April, 2009
May, 2009
June, 2009
MTV VMAs, 2009
Grammy Awards, 2010
MTV VMAs, 2010
September, 2010
CMA Awards, 2010
Vanity Fair's Oscar Party, 2011
Met Costume Institute Gala, 2011
Speak Now Tour, 2011
Teen Choice Awards, 2011
Nashville Symphony Ball, 2011
Sundance Film Festival, 2012
Grammy Awards, 2012
Billboard Music Awards, 2012
MTV VMAs, 2012
iHeartRadio Music Festival, 2012
Golden Globes, 2013
Grammy Awards, 2013
Billboard Music Awards, 2013
American Music Awards, 2013
Victoria's Secret Fashion Show, 2013
ACM Awards, 2014
April, 2014
Met Costume Institute Gala, 2014
2014
MTV VMAs, 2014
Victoria's Secret Fashion Show, 2015
Grammy Awards, 2015
Billboard Music Awards, 2015
1989 Tour, 2015
MTV VMAs, 2015
Grammy Awards, 2016
Met Costume Institute Gala, 2016
Super Saturday Night, 2017
Taylor Swift, 'Reputation' (2017)
December, 2017
Billboard Music Awards, 2018
Reputation Stadium Tour, 2018
Reputation Stadium Tour, 2018
Reputation Stadium Tour, 2018
American Music Awards, 2018
January, 2019
iHeartRadio Music Awards, 2019
TIME 100 Gala, 2019
Billboard Music Awards, 2019
June, 2019
MTV Video Music Awards, 2019
American Music Awards, 2019
December, 2019
Golden Globe Awards, 2020