Designers always show unlimited creativity with fashion. While many designs are highly functional, many performance models also make the audience eye-catching, impressive and unique, which is an important factor for success in art.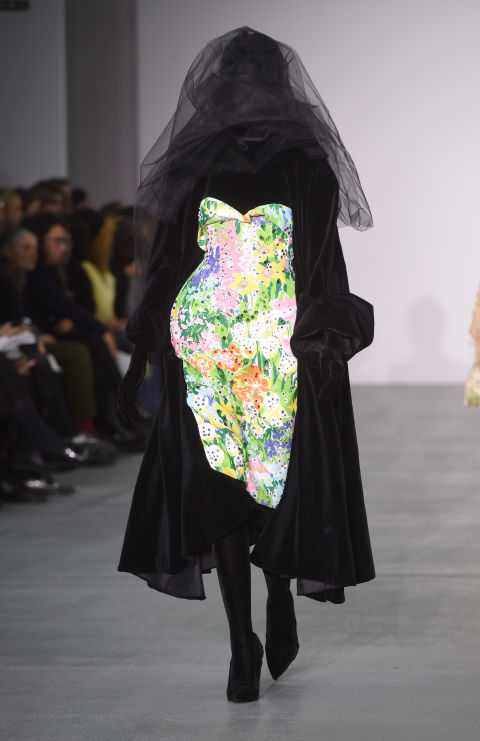 Here are the most monstrous designs of fall/winter 2016 on the fashion catwalks of New York, London and Milan … leaving the most impressions in recent days.
CENTRAL SAINT MARTINS brings a magical and mysterious design to the catwalk.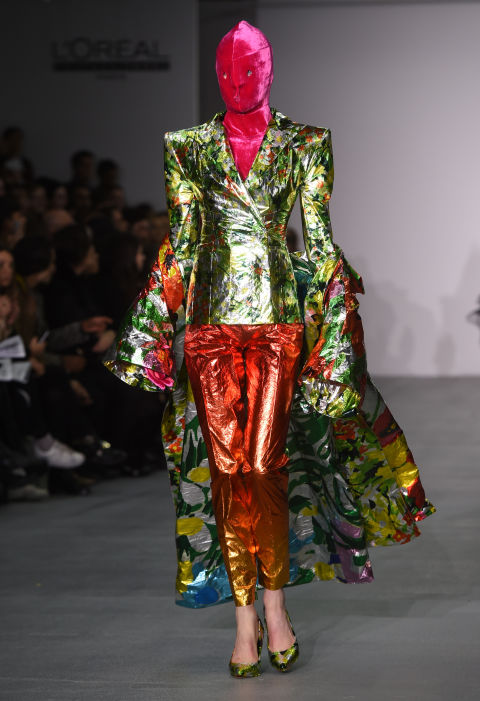 The designs of CENTRAL SAINT MARTINS make it difficult for viewers to take their eyes off because of the unique use of accessories and colors.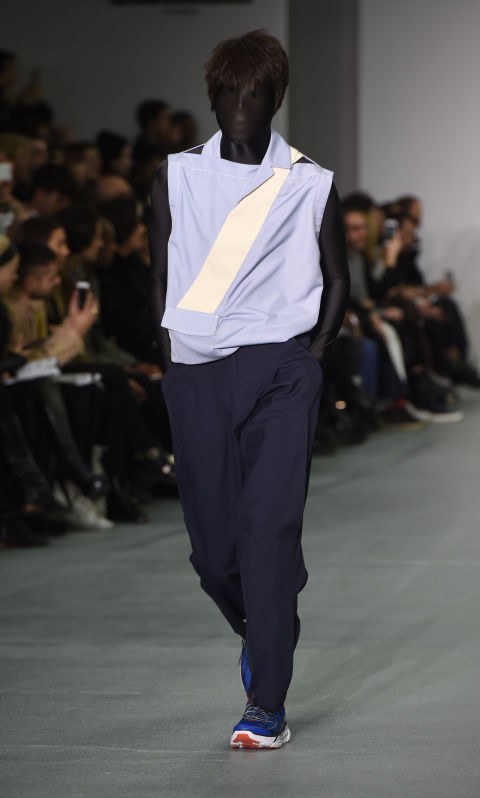 Strange sportswear when combined with body coverings.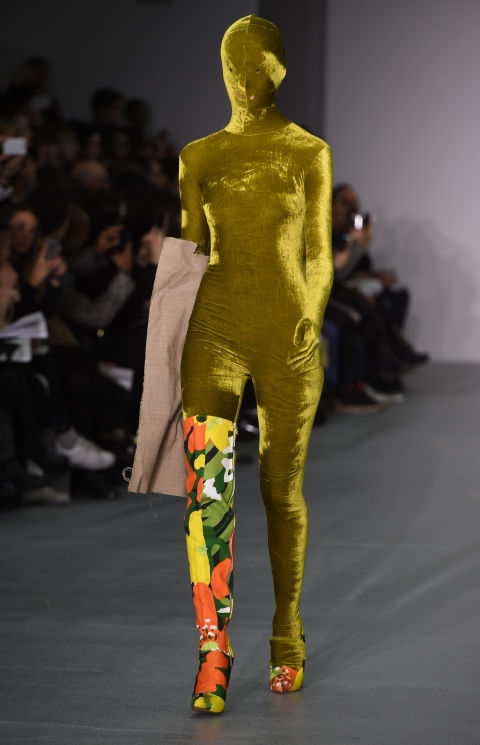 A very unique mark of the designer, although the applicability is not high, the performance has been successful in the eyes of the viewers.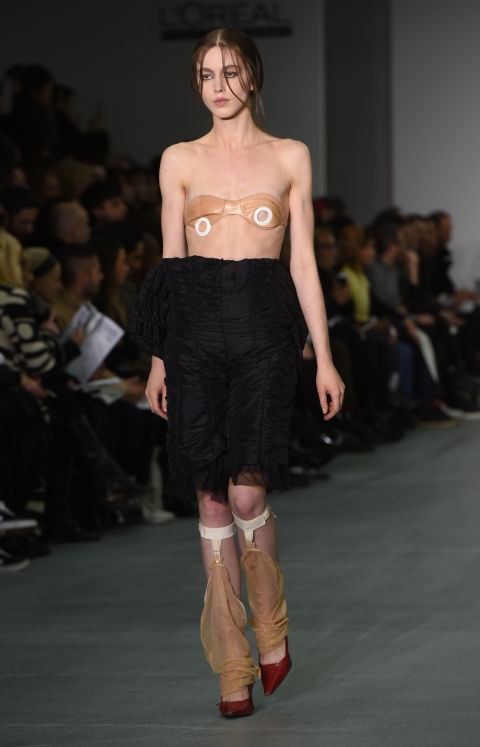 CENTRAL SAINT MARTINS can be said to be the most "monstrous" brand on the catwalk this season.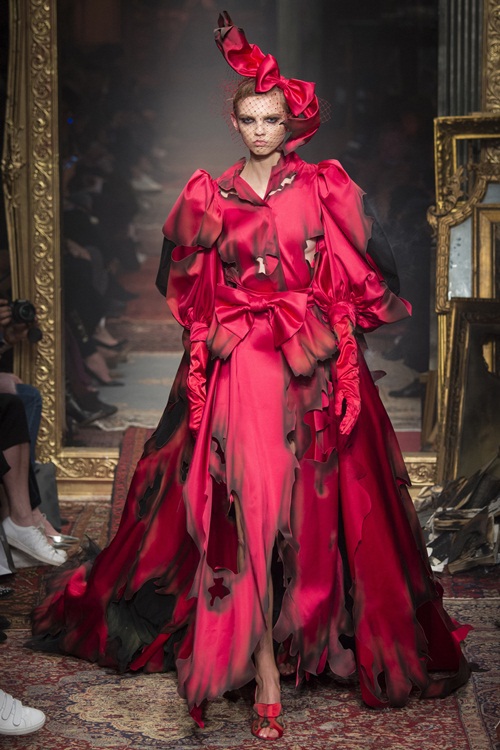 Designer Jeremy Scott surprised the audience with specially treated costumes, creating burns and holes in the clothes.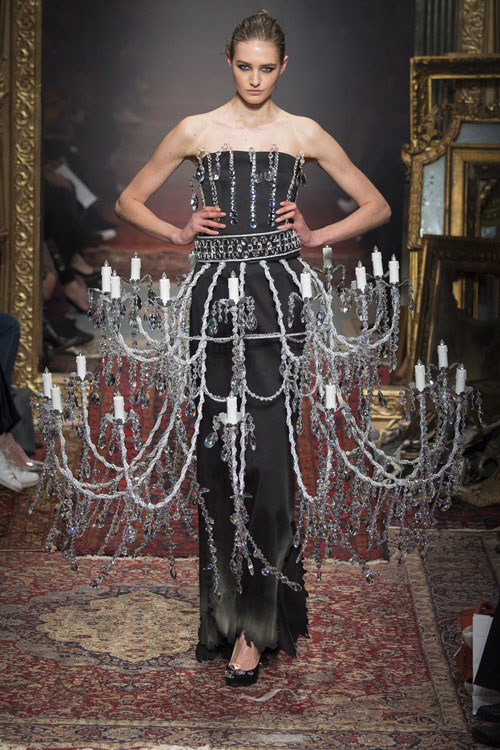 The Moschino show is always one of the much-anticipated events at Milan Fashion Week. This year, Jeremy Scott also did not disappoint the fans.
SIBLING shows the freedom and the monster in the designs.
Not only the shape of the dress, the accessories also surprised many people.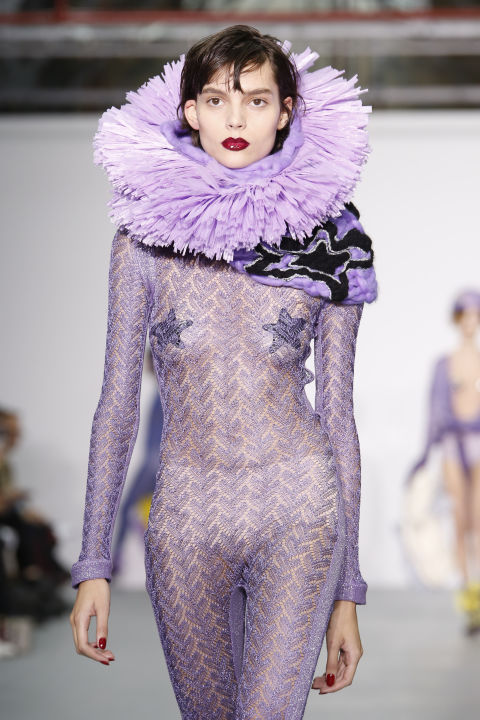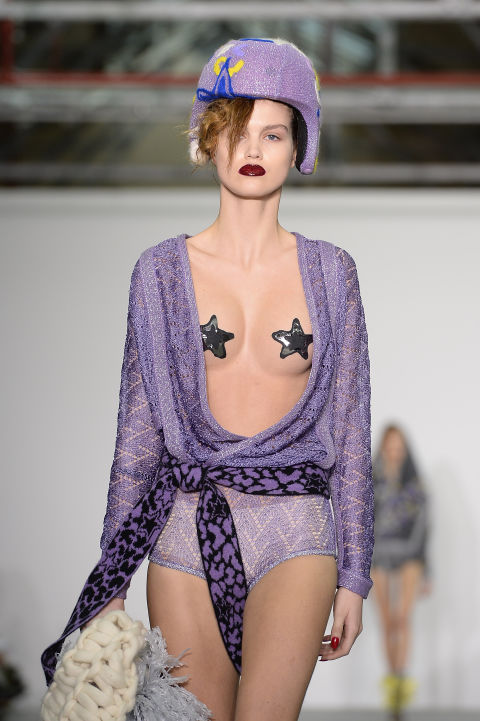 SIBLING represents the new and breaks the old designs, creating a unique and new image.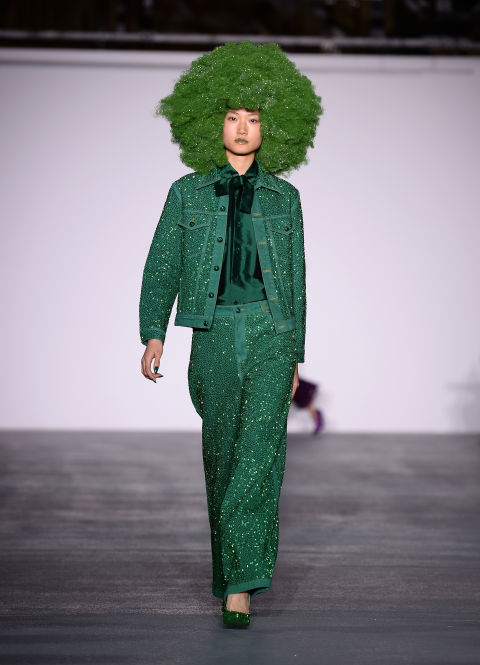 ASHISH impresses with ideas inspired by nature.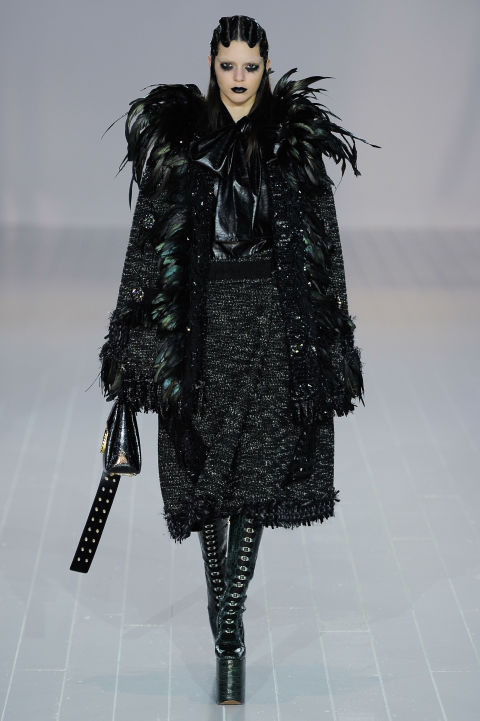 MARC JACOBS once again affirms the level of the "big man" with a black design that fascinates the crazy girls.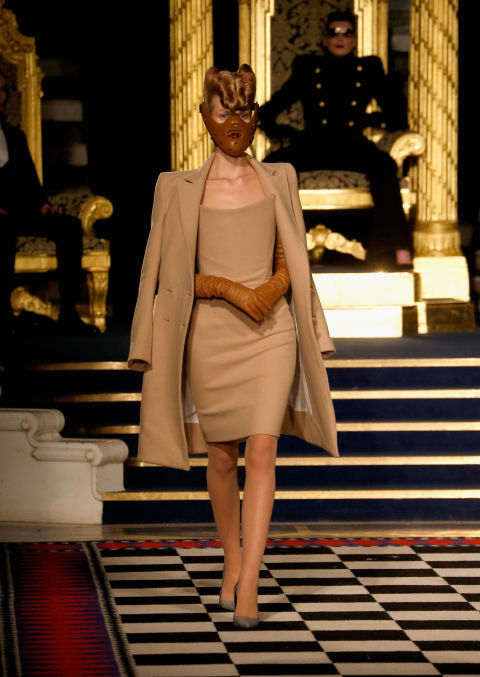 GARETH PUGH turns an elegant design into a stunner with a stunning accessory and hairstyle.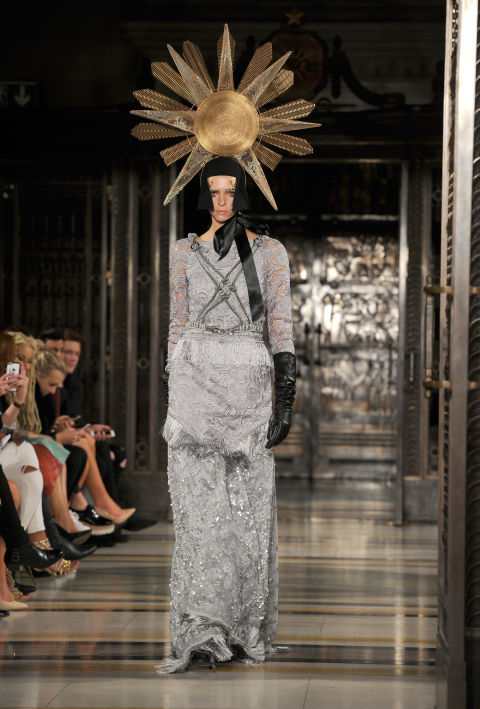 ASHLEY ISHAM also makes the evening dress look new with unique accessories.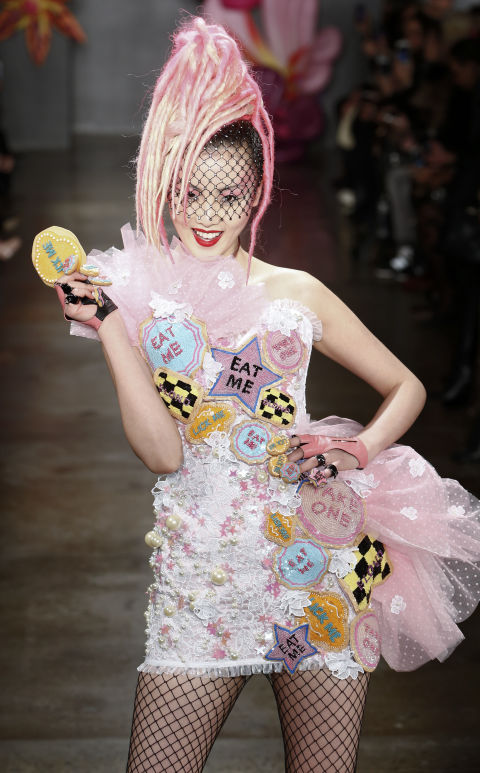 The colorful and cute style of THE BLONDS is also an interesting highlight on the catwalk.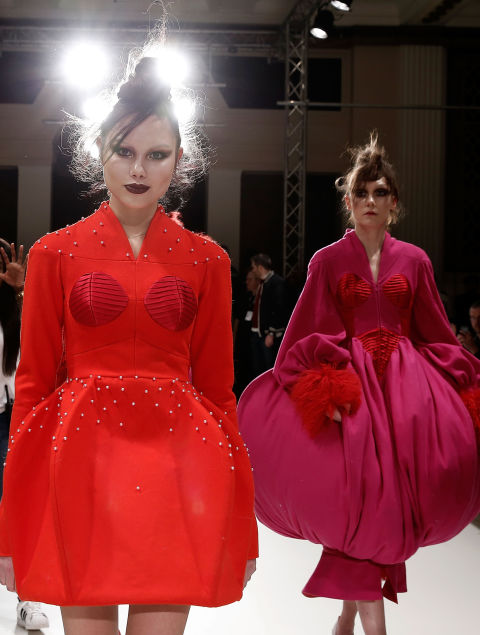 AVID FERREIRA breaks all the rules of the block to deliver captivating color designs.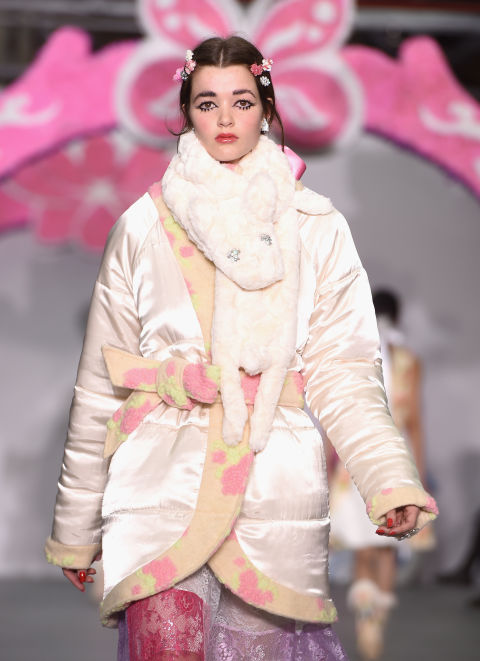 RYAN LO with "living dolls" designs.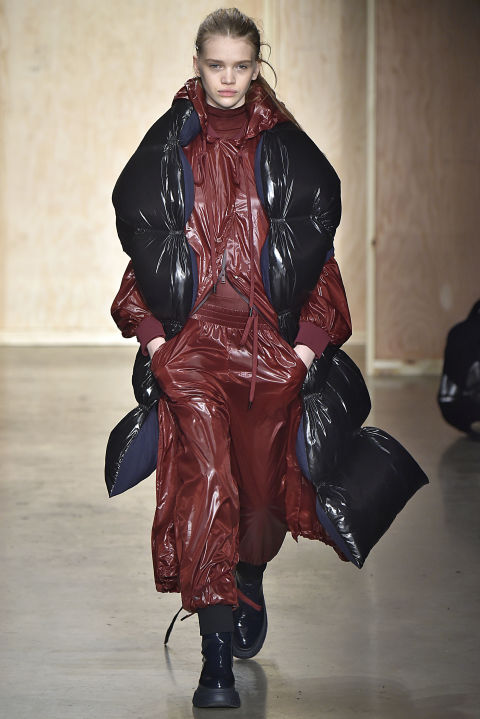 Surely this design DKNY not many followers dare to try because of the bulky material and design.