Farewell to the 2023 NBA Playoffs with a 4-0 defeat to the Denver Nuggets, LeBron James shared something that surprised many people, which is that he "needs to think a lot about whether to continue playing or not".
The basketball world splits into two groups reacting to this information. One part thinks that LeBron really considers retirement, the rest believe that this scenario is just a "wind" that James gave, putting pressure on the LA Lakers leadership to have a better squad.
As for the experts, they don't really believe what LeBron James shared after losing Game 4 that day.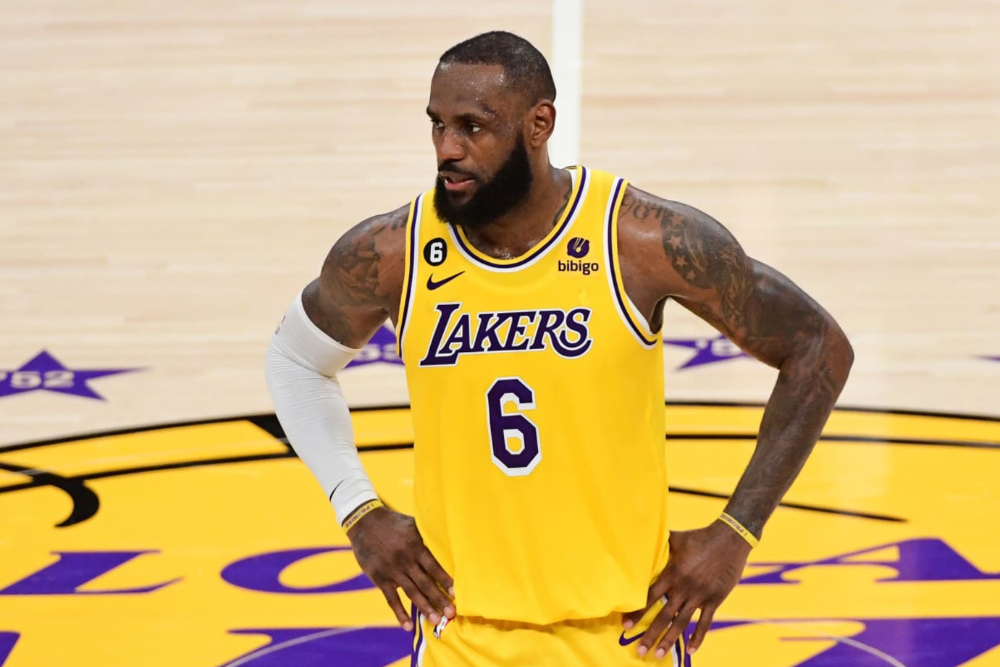 Writer Dan Woike of the prestigious newspaper The Los Angeles Times said:
"In my sources, no one mentioned that LeBron James would retire. The biggest reason that people close to the Lakers shared was that LeBron was quite tired after a season of ups and downs, feeling frustrated because he was 'sweep' 4-0.
This can be considered as a warning bell that LeBron wants to send to the Los Angeles Lakers leadership that the door to compete for the championship is closing. They need to act soon to maintain and improve the quality of the squad."
Several other well-known journalists shared the same story. ESPN's Dave McMenamin writes that LeBron's retirement is unlikely to happen, even if James will still be at the Los Angeles Lakers.
"Sources close to ESPN's LeBron James believe that he will definitely play for the 21st season of his career, completing at least a year of commitment in a $97 million contract extension with Los Angeles. Lakers.
The question is not whether LeBron retires or not, but what the Los Angeles Lakers will do in the transfer market, especially with the main PG position next to the superstar duo LeBron James and Anthony Davis.
Yahoo Sports added: "There is no reason for James to retire as his $97 million contract extension has not yet begun (2 years, from the 2023-24 season). ".
After the 20th season of his career, LeBron James has conquered every achievement that an NBA player. From MVP, Finals MVP to All-Star, All-NBA and championship rings, the "king" has the complete collection.
Climbing to the top of the all-time scoring list, surpassing the seemingly unbreakable record of Kareem Abdul-Jabbar is the latest milestone that LeBron has achieved this past season.
There is almost nothing left for the 38-year-old superstar to fight for other than finding the fifth championship trophy in his career. This is the only reasonable assumption that LeBron James wants to retire.
However, until the "king" personally announced that he would hang up his boots, perhaps most fans still believe that he will wear the Lakers shirt next season.