Witnessing the journey of a mother nurturing twin babies within her, and witnessing the miracle of their birth is truly awe-inspiring. The sheer wonder of two little lives growing and developing together inside their mother's womb, forming an unbreakable bond even before entering the world, fills my heart with excitement and anticipation.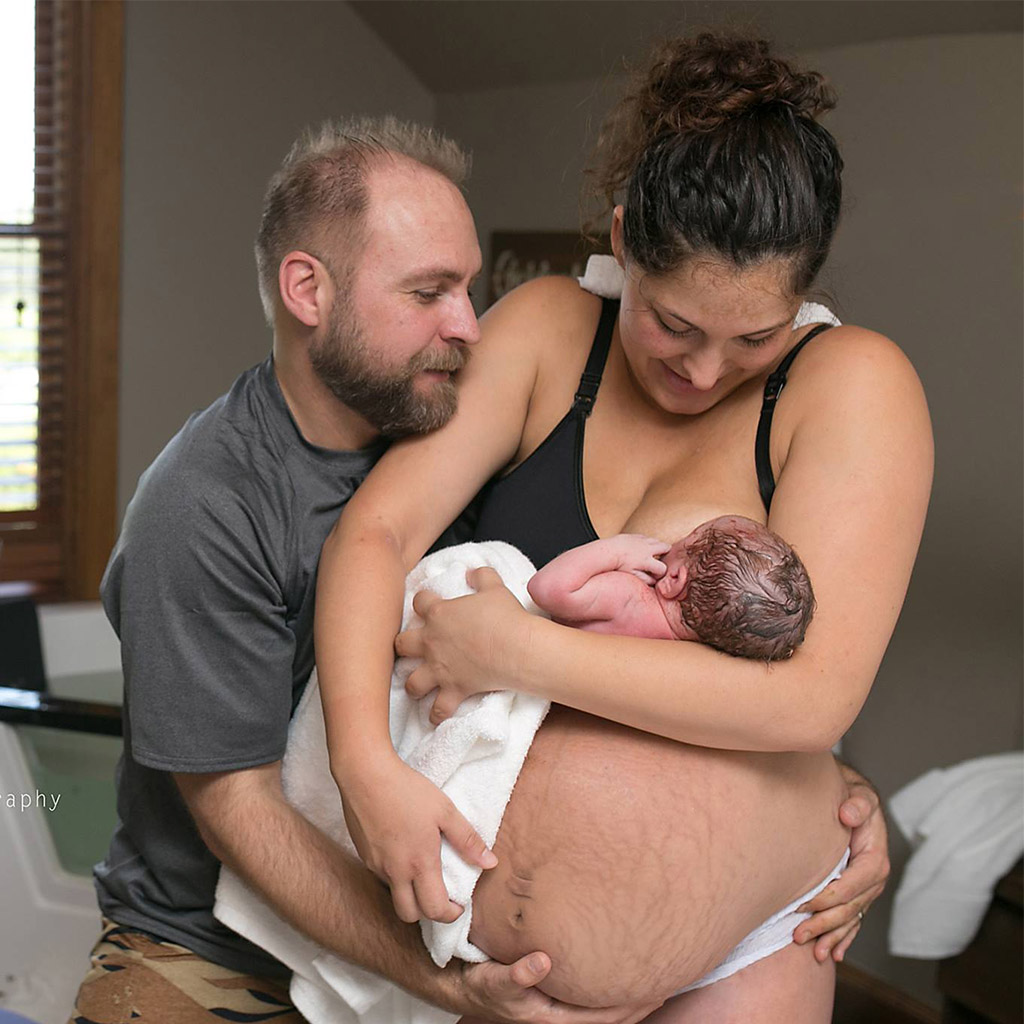 Everything went very well and they were permitted to return to the ward with Mum and Dad straight afterwards – which is great given that many twins head into special care post-birth. These adorable babies are are much loved and much longed for addition to a beautiful family. Congratulations to the family!!
I love this moment. Mom labors with Baby B, as she holds Baby A in her arms. My heart begins to race when I consider TWO tiny babies growing inside their mother, sharing a womb and bonding before they are even born.
These two little sweeties are taking an herbal bath with their parents after birth. Gorgeous capture by Aly Renee Photography. Skin to skin with her babies! What a gorgeous mama and beautiful photo by First Embrace Photography.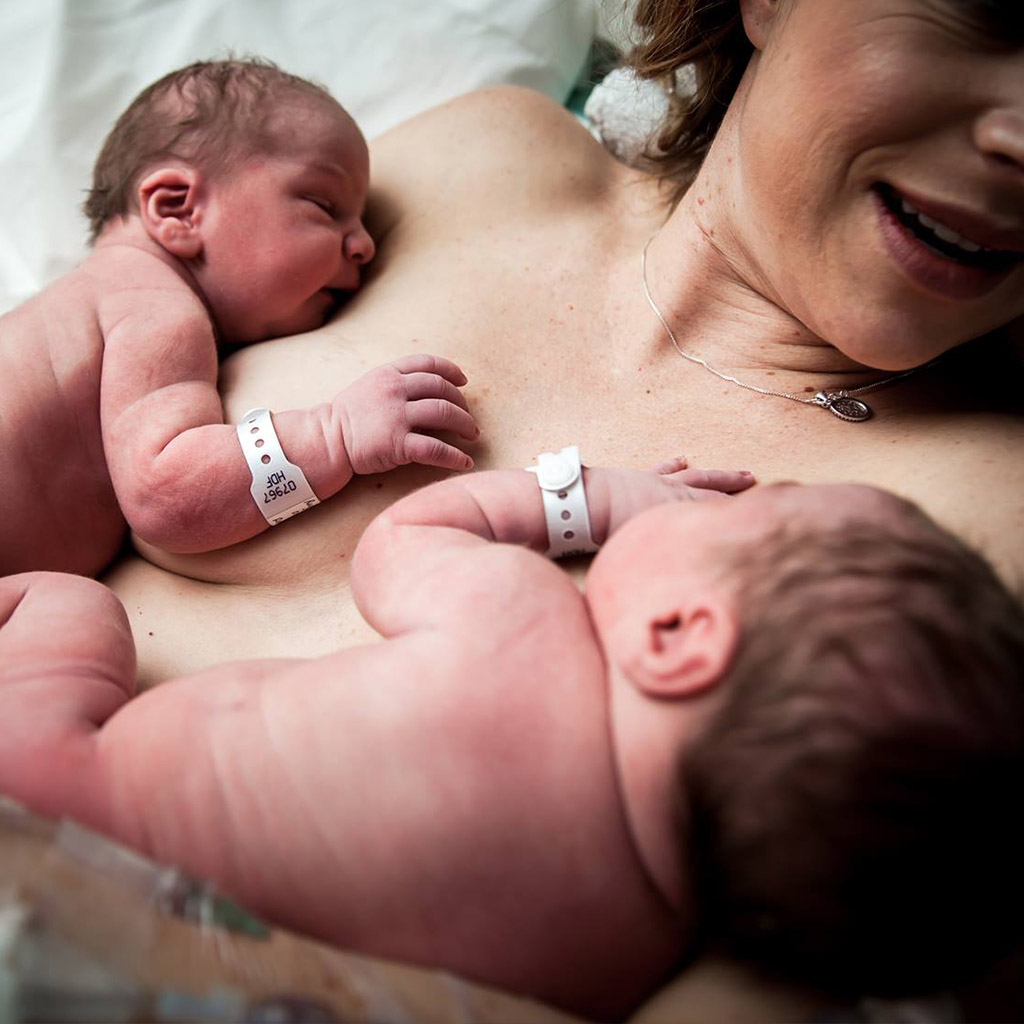 It was the first time dad had performed skin-to-skin with twins in the operating room at this institution. Photography by Jennifer Mason.
Four wrinkly feet and twenty little toes. Photo by Hello Baby Birth Photography.
Doctor and midwife work together to bring these twins earthside. Photo by Monet Nicole.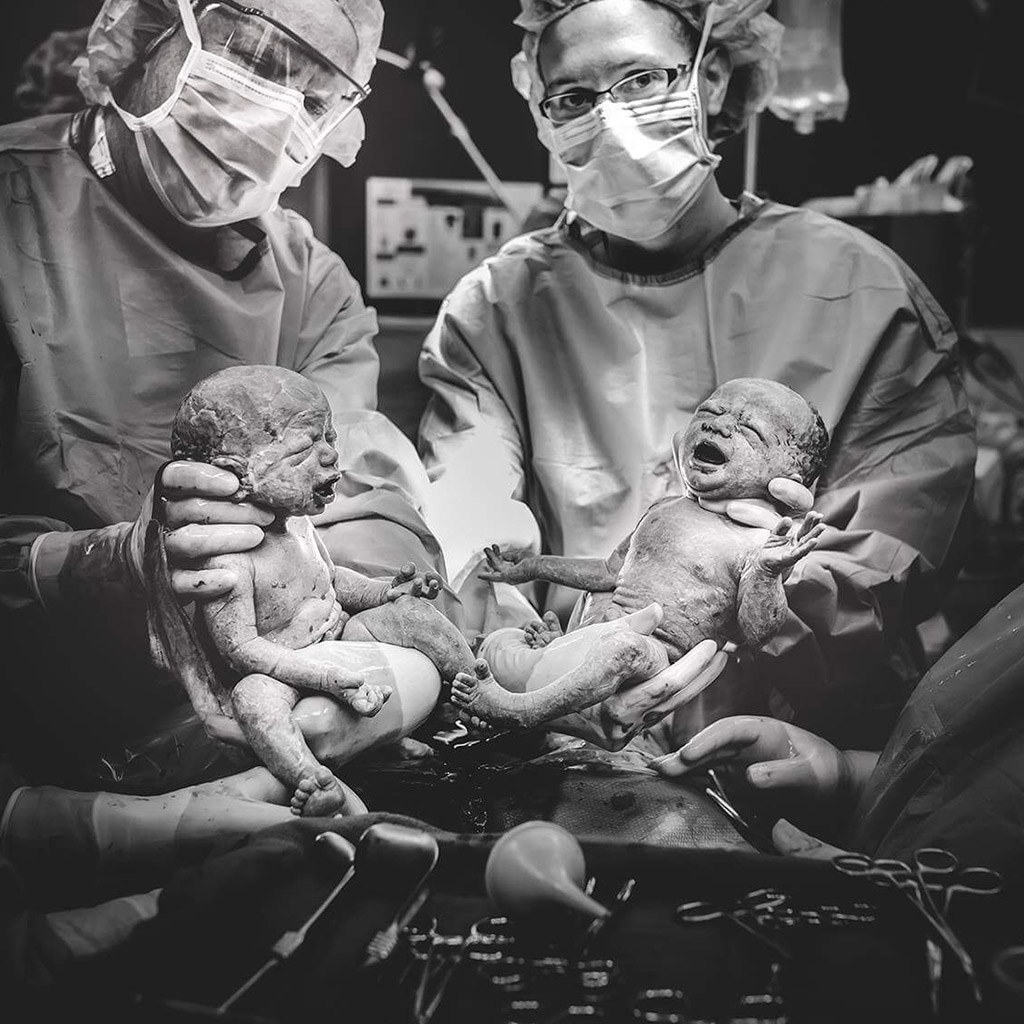 Baby was crying and her sister was trying to find her to comfort her. This gives me ALL the feels.  Photo by Song Bird Photography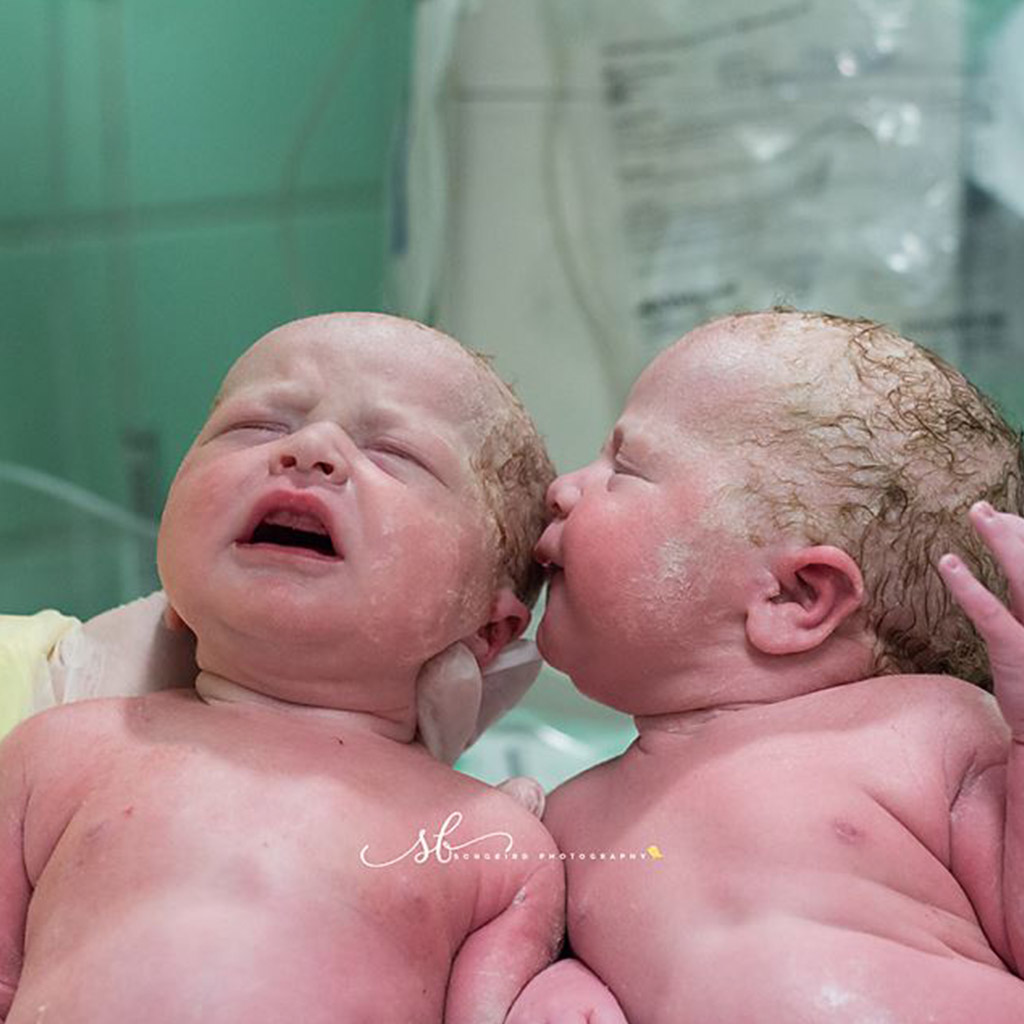 Those little baby wrinkles and I love all that HAIR! Photo by Beloved Bits Photography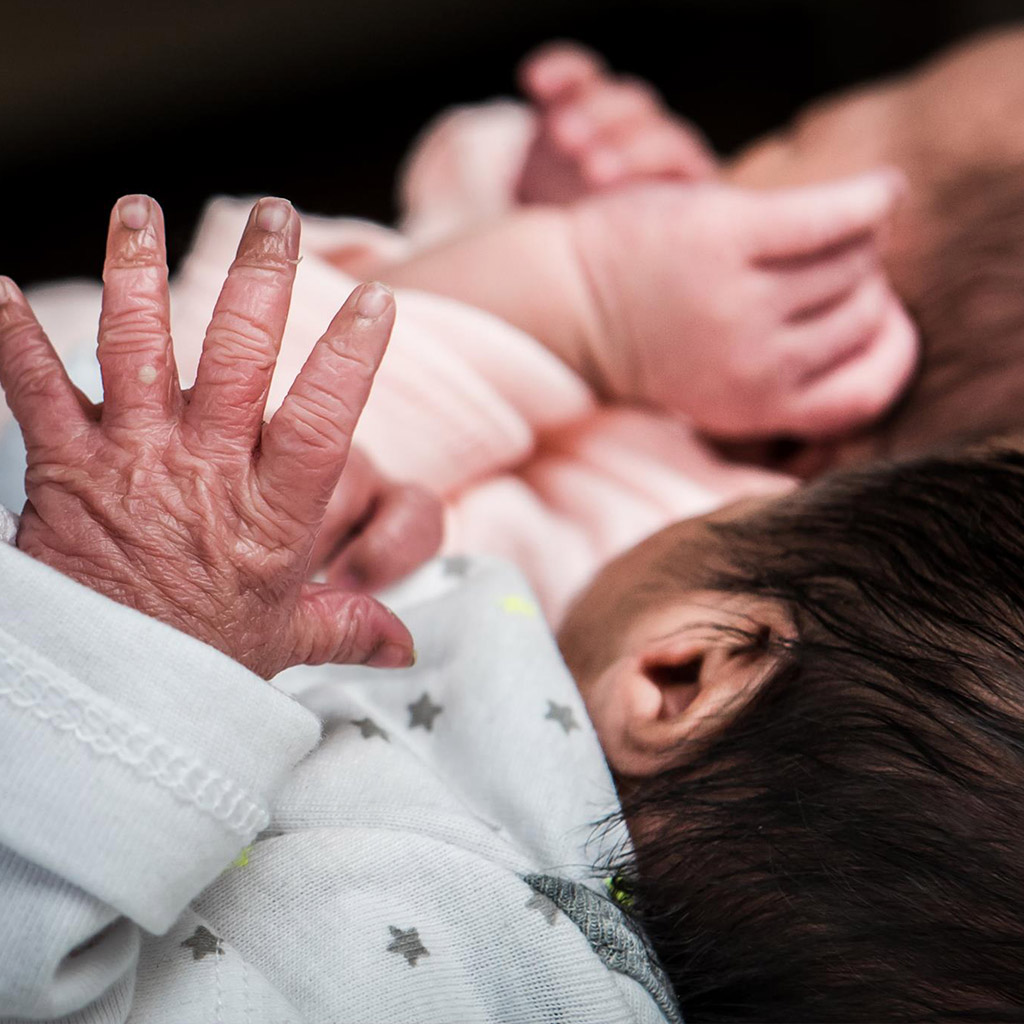 I adore how twins are constantly reaching out to one another. a connection established before birth. Photo by Birth Unscripted.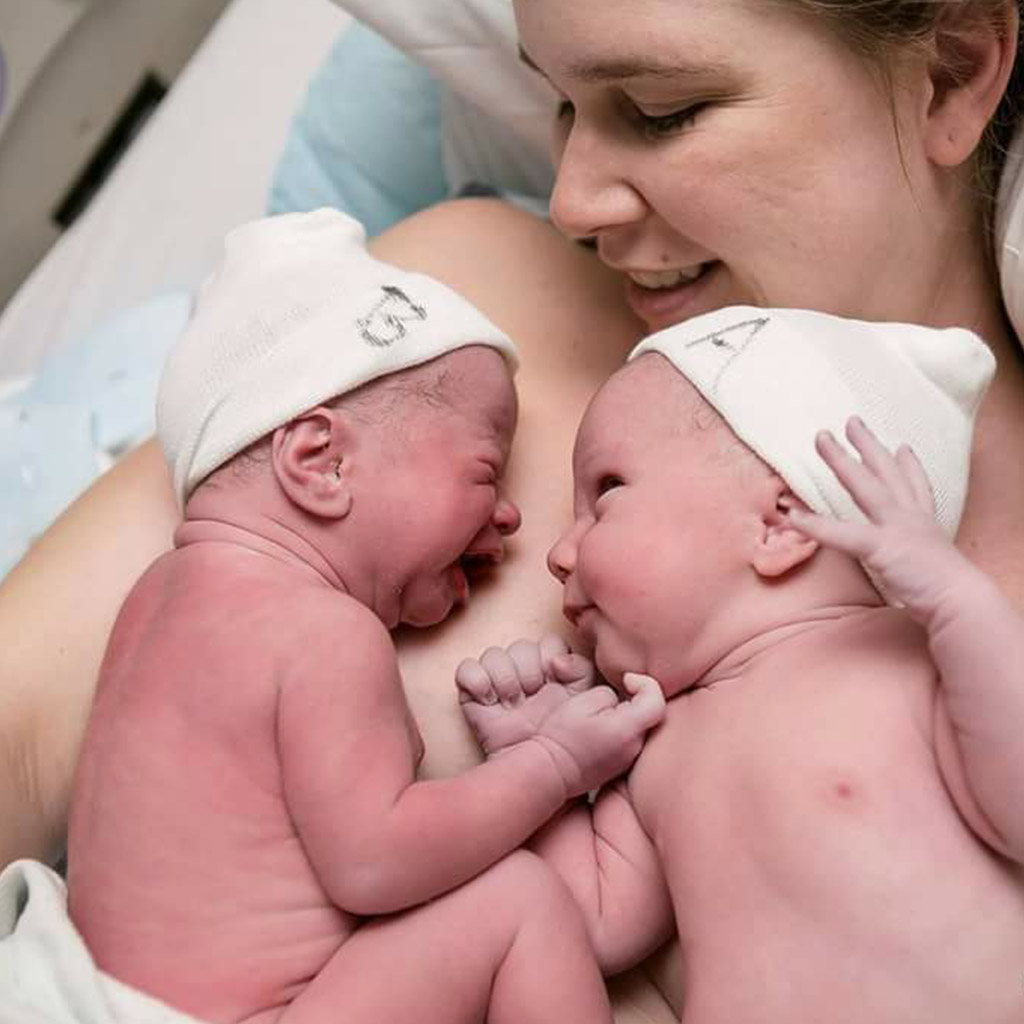 Skin to skin with mama. Photo by Momma KT Shoots.
I just can't even. The bow on the little lady's hat is over the top and I love it! Photo by Bluegrass Birth Stories.
Snuggled in for some skin to skin. Photo by Life Unscripted Photo
Home water birth of twins! We don't see enough of this option! Photo by Megan Crown Photography.
I love their hats! Baby A, not to be confused with Baby B. Great capture by Kourtnie Elizabeth Documentary.
What a happy big brother to finally meet his twin sisters! This picture from Danielle Hobbs Photography has my heart.