Unlock the secrets of captivating street art with a visual journey through thought-provoking images that tantalize your curiosity, urging you to delve deeper into the artistic narratives they hold.
Prepare to be intrigued and enthralled as you embark on a mesmerizing exploration of street art through fascinating images that stir your imagination and leave an insatiable desire for further discovery.
Step into a world of artistic enigma as you immerse yourself in a collection of spellbinding images showcasing street art that pushes boundaries, inviting you to unravel the hidden layers of meaning behind each captivating creation.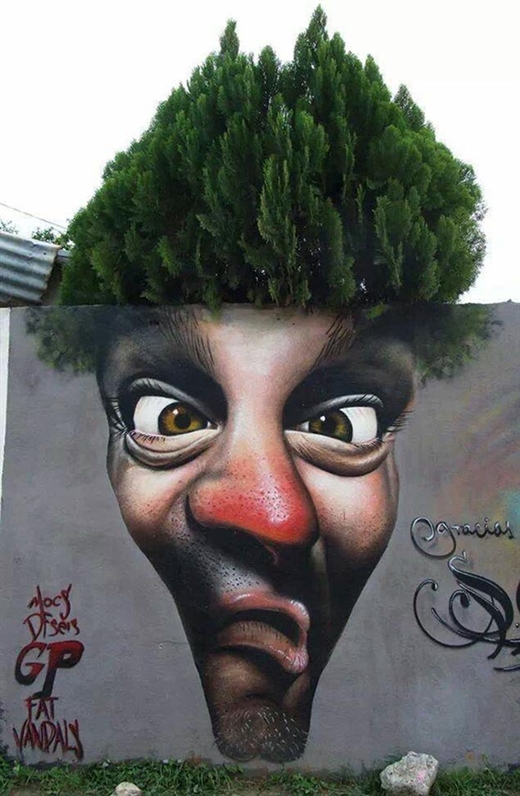 That angry face has perfectly combined with the erect "roof" behind to create an installation picture that could not be more suitable. It's true… the hair looks like it, doesn't it?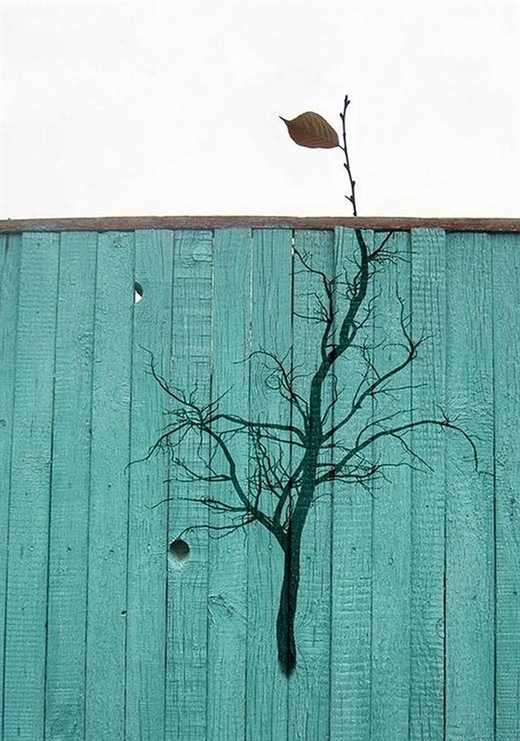 Is that necessary? With only a tiny branch left with only one "last leaf", our artist had to painstakingly paint an entire dry branch underneath the wooden fence. It's true that if you're passionate, it takes time, isn't it?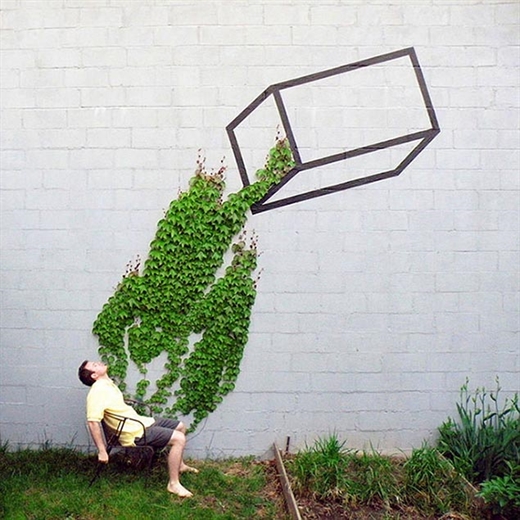 There are days when it's so hot that you just want to lie down and have a bunch of cool green leaves fall on you like this, right?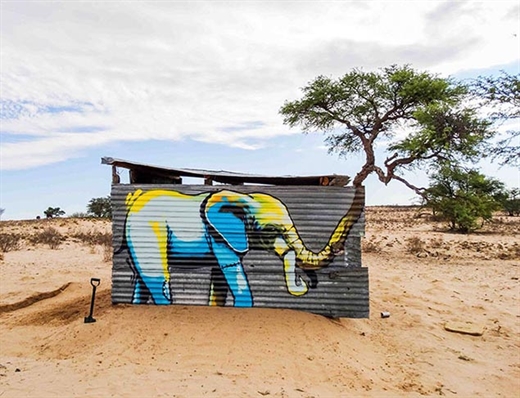 In the middle of the hot sand desert, a tree emerges. And of course, if there is a tree, there must be an elephant, because the trunk grows from this trunk!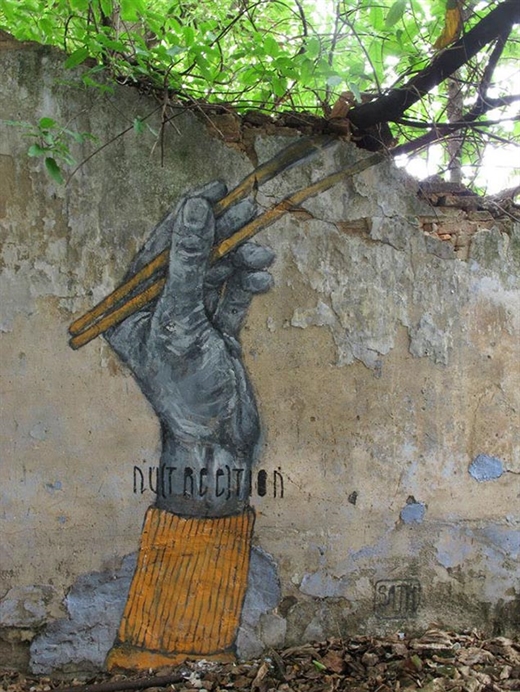 Although this "chopsticks" is a bit… distorted, it is true that from a tree branch that has nothing to do with it, our artist created a whole picture of… food like this is so talented!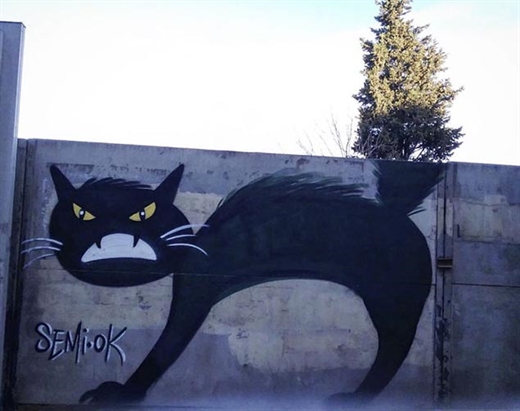 An angry cat is supposed to have its tail hair up like this! It seems that the pine trees are very suitable for subjects who are… on fire.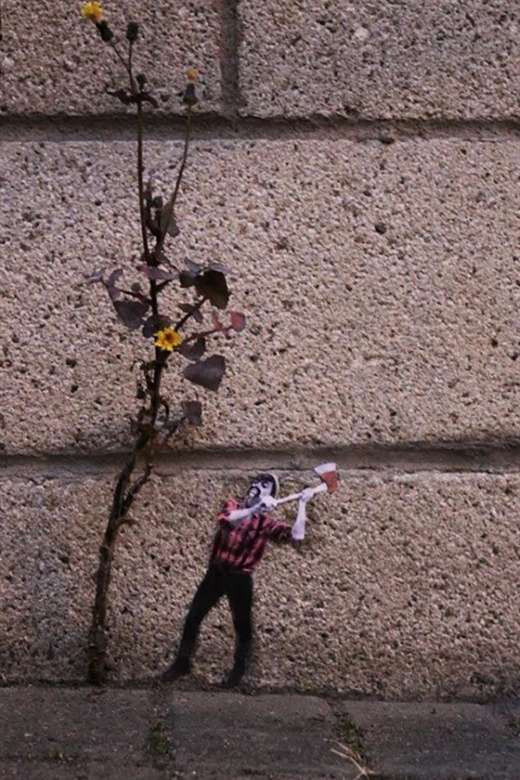 Not all wildflowers are… cherished! The proof is that there is a guy who is trying to cut down the poor fragile flower tree by the roadside. Luckily this is just… a scare picture!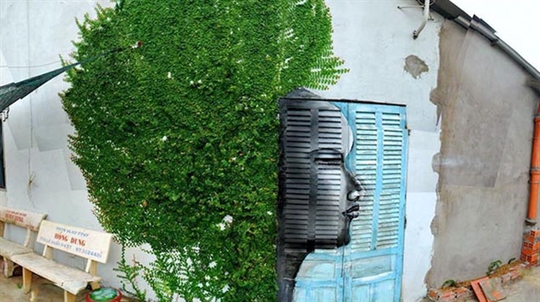 It is not abroad that there are excellent street works? Even in Vietnam, there are extremely cleverly arranged corners with the face printed on the familiar Vietnamese-style wooden door, blending in with the green climbing berries on the wall to form an extremely impressive head of a man with ruffled hair!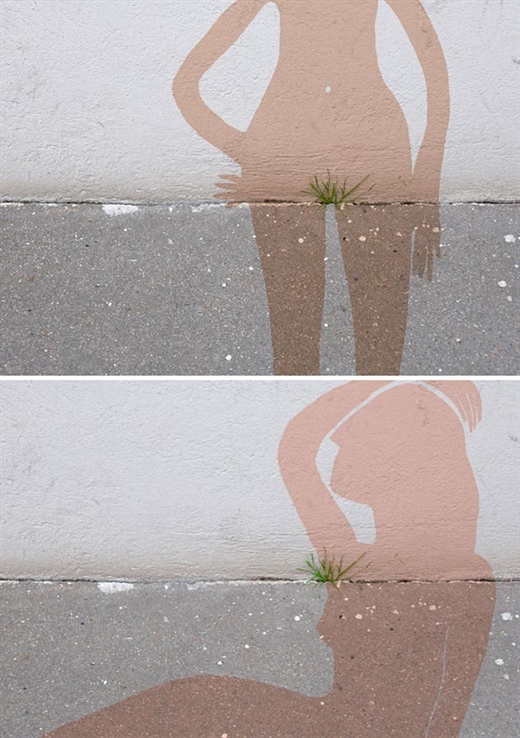 Yes, it's just grass that grows "slugs" on the wall, no need to twist. However, it can push your imagination beyond the norm, such as becoming a part of certain parts of the body!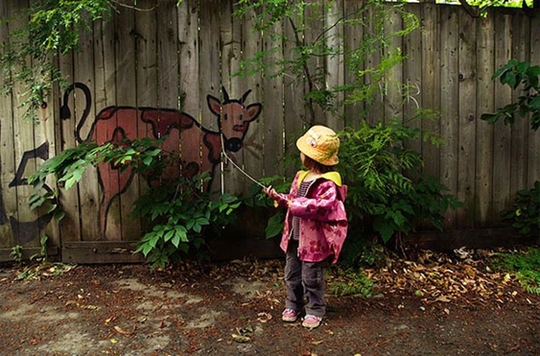 Not only creating interesting works, people can also interact with it. In the picture is a little girl trying to "lead" a dairy cow out of the leaves. Maybe it's because… it's so real that our little girl is wrong?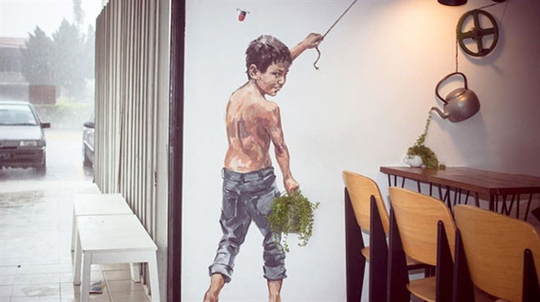 Right on the porch of the cafe, the owner is also free to dance with the image of a funny boy pulling the light switch on. There really is no limit to creative passions, right?